In the ever-evolving landscape of modern workplaces, the demand for adaptable solutions that cater to diverse business needs continues to soar.
One such solution that has gained prominence is the acoustic booth—a versatile option that is designed to place employees in a world of focused productivity and uninterrupted conversations.
Whether it's escaping the bustling open office for a moment of undisturbed work or conducting important virtual meetings without the interference of ambient noise, acoustic booths have emerged as an oasis of tranquillity in busy work environments.
Here at Max Furniture, we offer a wide range of booths to many different workplaces, and we understand the different needs each one has.
That's why we've created this guide, in which we delve into the art of selecting the ideal acoustic booth for your workplace.
Let's take a look.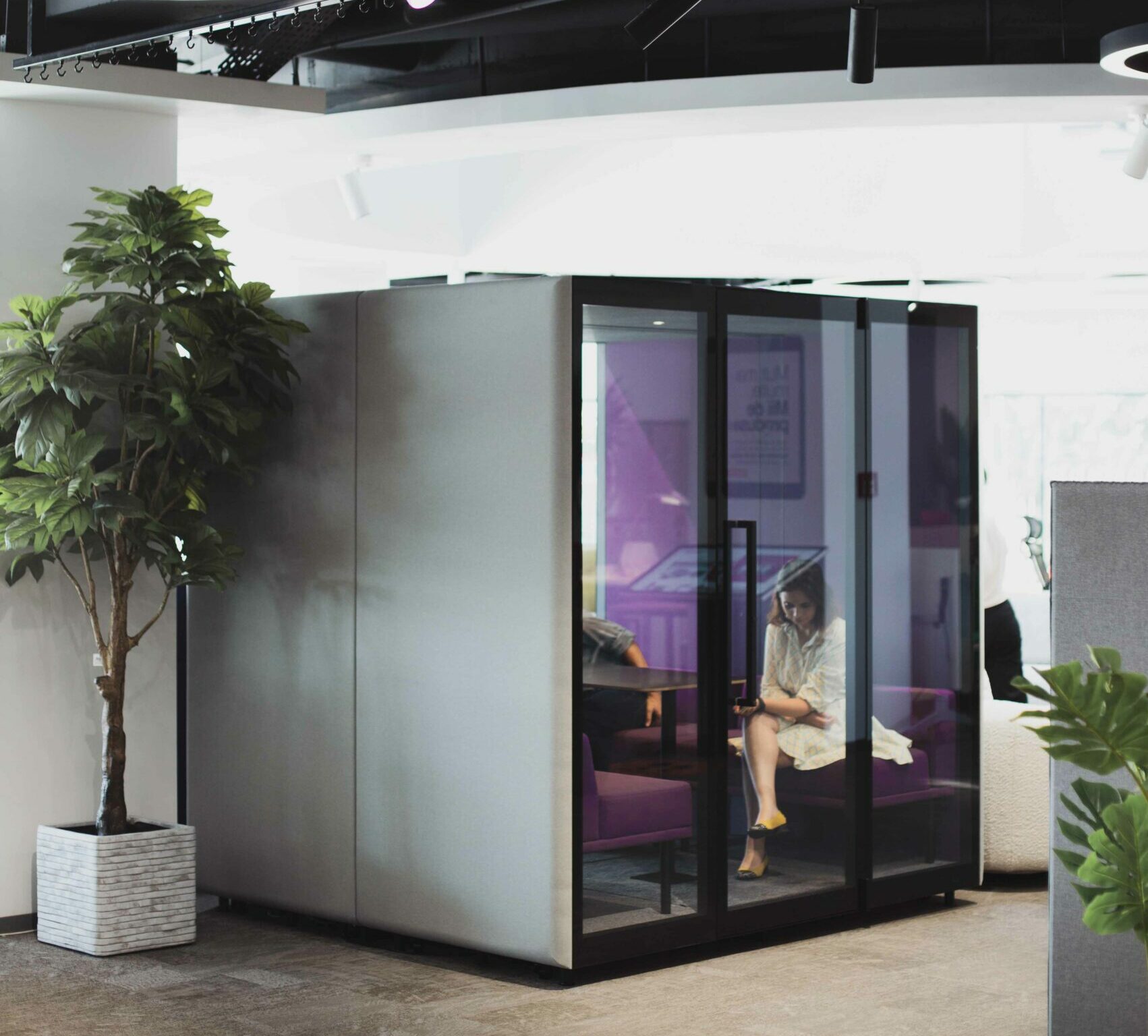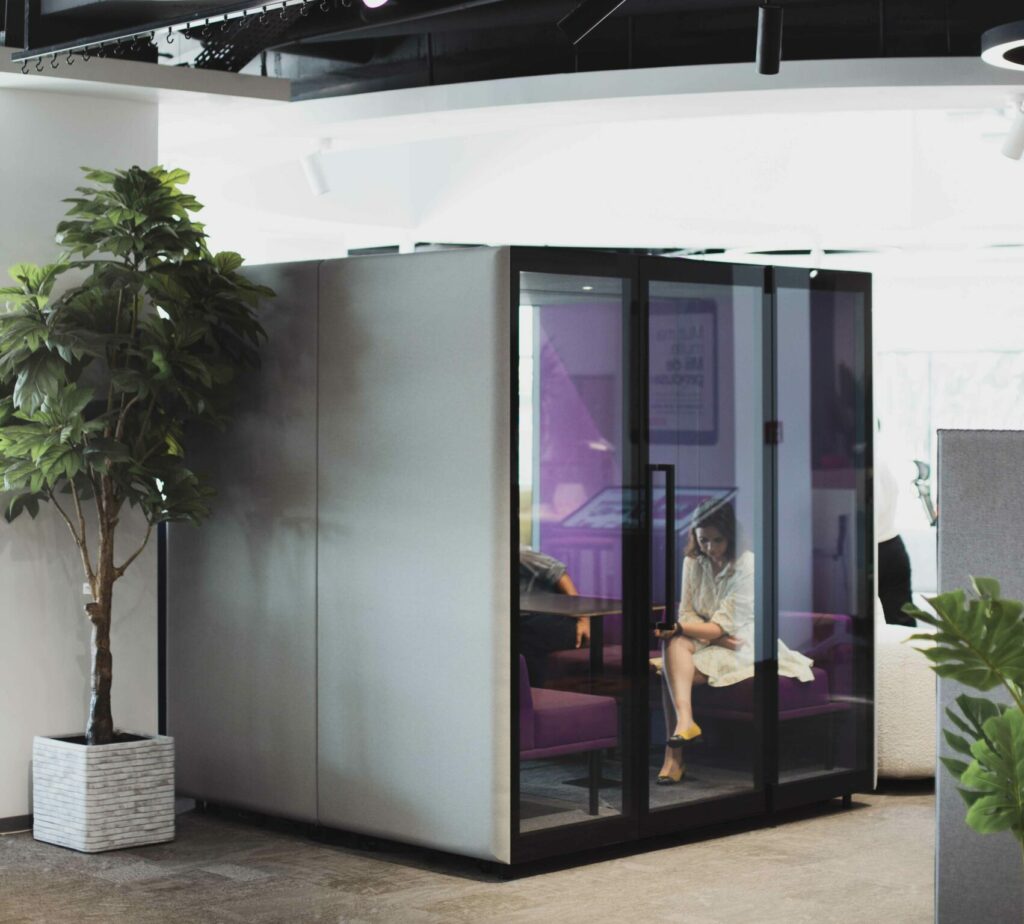 Key Considerations when Picking a Booth
There are many things you need to consider when selecting an acoustic booth, and here are five key ones:
What do you Need? – This is a simple question but a vitally important one. The first thing you should know is the specific purpose of the acoustic booth. Is it going to be large enough to hold big meetings, or somewhere small and private? These questions have a huge bearing on the type of booth you go for so make sure you can answer this one before the search begins.
Where Will It Go? – So, you want a huge acoustic booth in your tiny office? Chances are this isn't going to work in the long run. While we all may dream of large-scale booths that provide plenty of room, the reality is that these items take up a lot of room, so you must factor the size and shape of your office into any decisions you make.
How Much Can You Spend? – Just as important as size and shape, is budget. The last thing you want to do is overspend when there are more cost-effective options available. An acoustic booth should be factored into your company's spending and the amount it costs should be within your price range. This may filter out a few of the pricier options from the start. If cost is not a factor, design and style become the biggest factors.
What Features Need to be Included? – Acoustic booths are so much more than just a quiet room. They can be packed with great features that transform it into a hub of technology and workplace activity. From screens to present on and hold video conferences, to interactive whiteboards, climate adjustment technology, and intelligent lighting, your booth has plenty it can offer.
Who Will You Purchase From? – An acoustic booth could be a large financial outlay for a business, so you should also make sure you are buying from suppliers with expertise, experience and all-important aftercare. Also, look into the different brands of booths to ensure you are purchasing a booth that is built-to-last, highly functional, and has delighted its previous customers.
There is plenty more to consider, but these are five key points that should be at the top of your list.
Already know what you want? Well, we have four great brands we work with at Max Furniture that can provide great booths for any kind of workplace, as shown below.
The Perfect Booths for a Range of Workplaces
For Getting Your Head Down and Focusing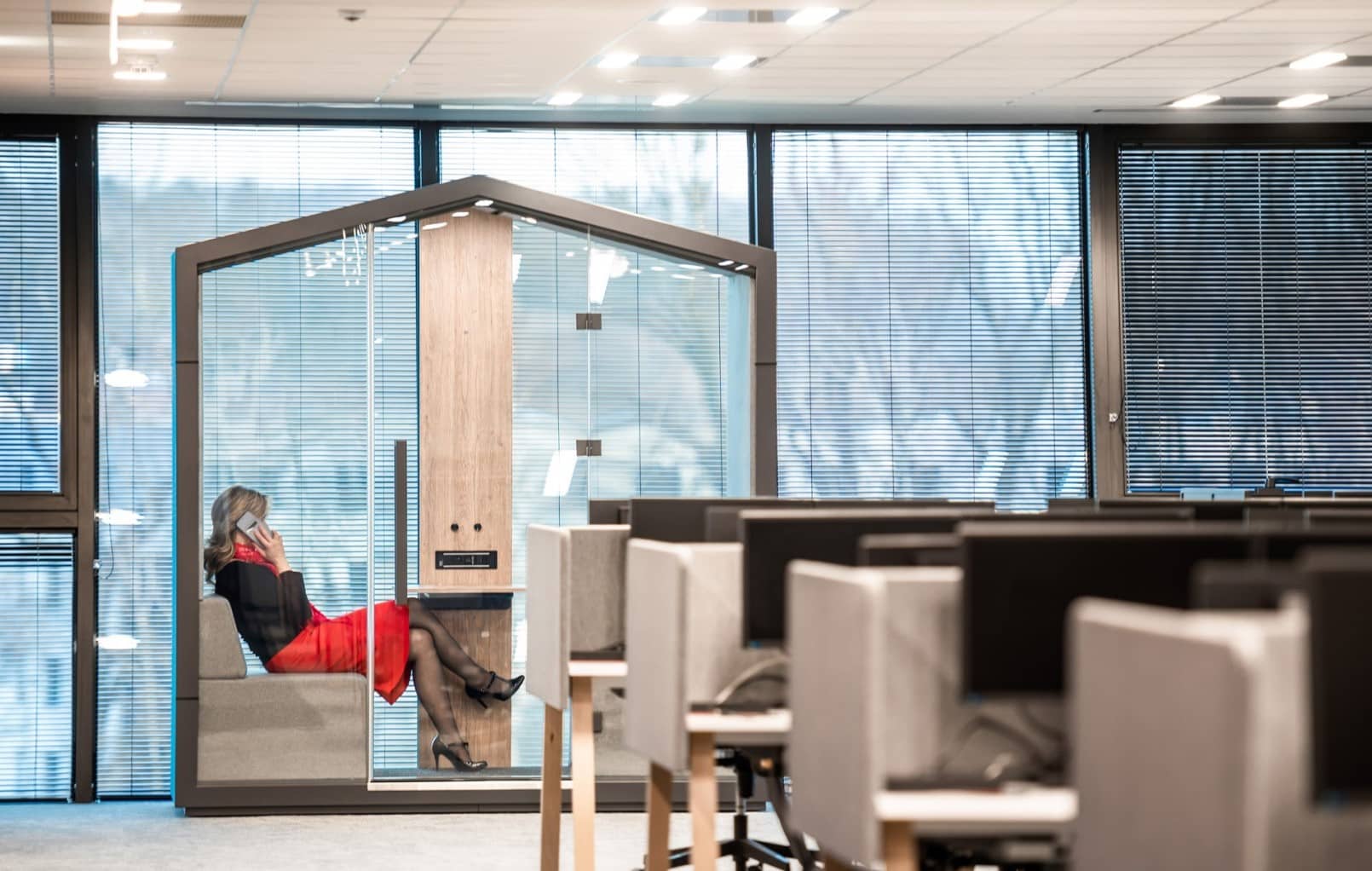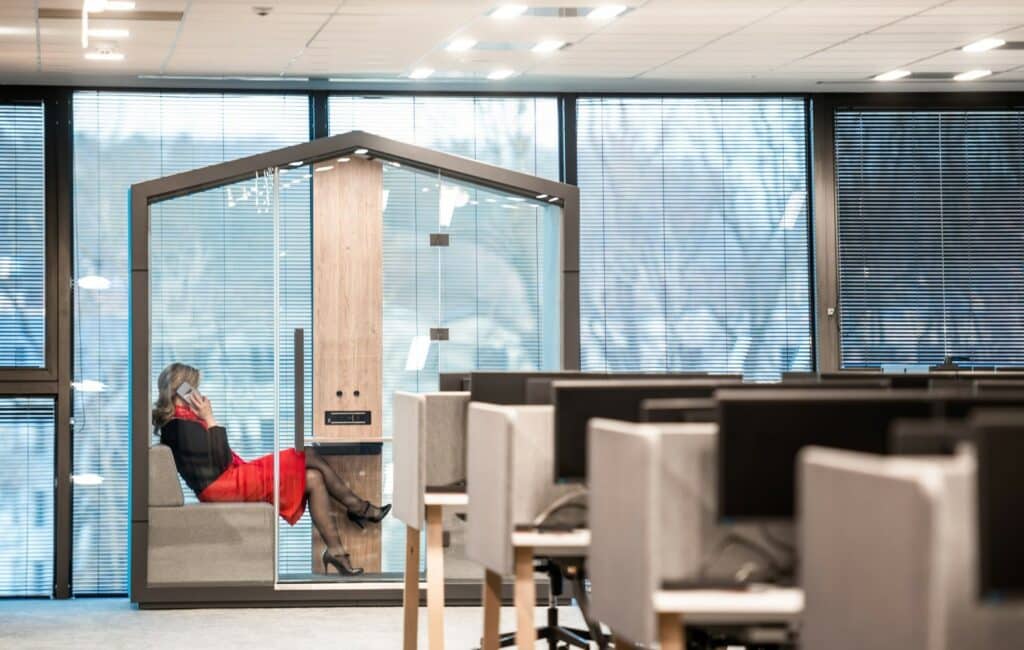 Is your workplace in need of some space where an employee can go and really focus, without the hustle and bustle of the office putting them off?
The Bejot Treehouse is a great solution for you.
This innovative acoustic booth offers a host of features that make it particularly well-suited for individual tasks, such as exceptional sound insulation, a nice amount of privacy, and plenty of comfort.
 Whether looking to spread your legs in the 2-person treehouse, or prefer something a little bit different in an individual standing booth, there are plenty of options available for everyone.
For Something That Adds Some Style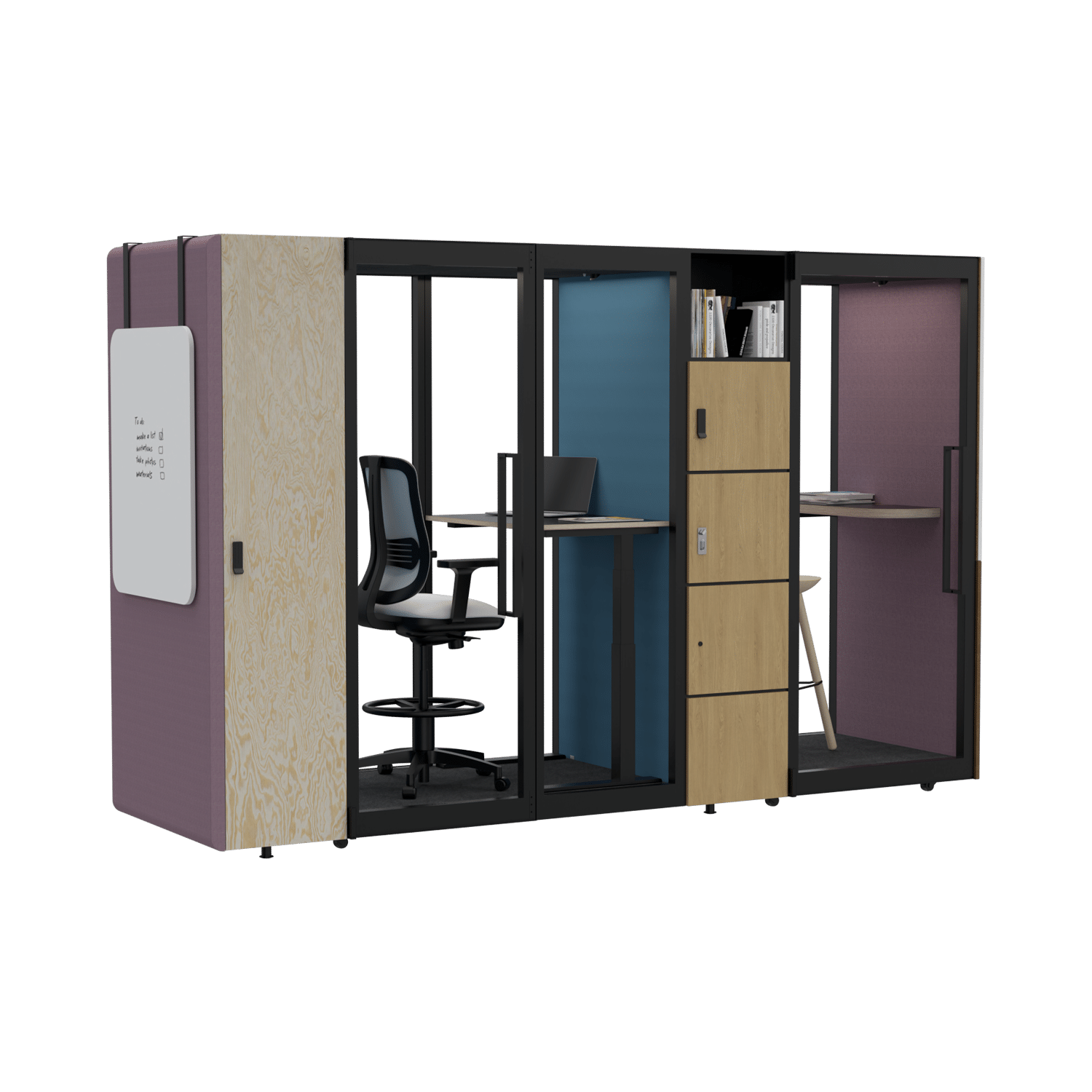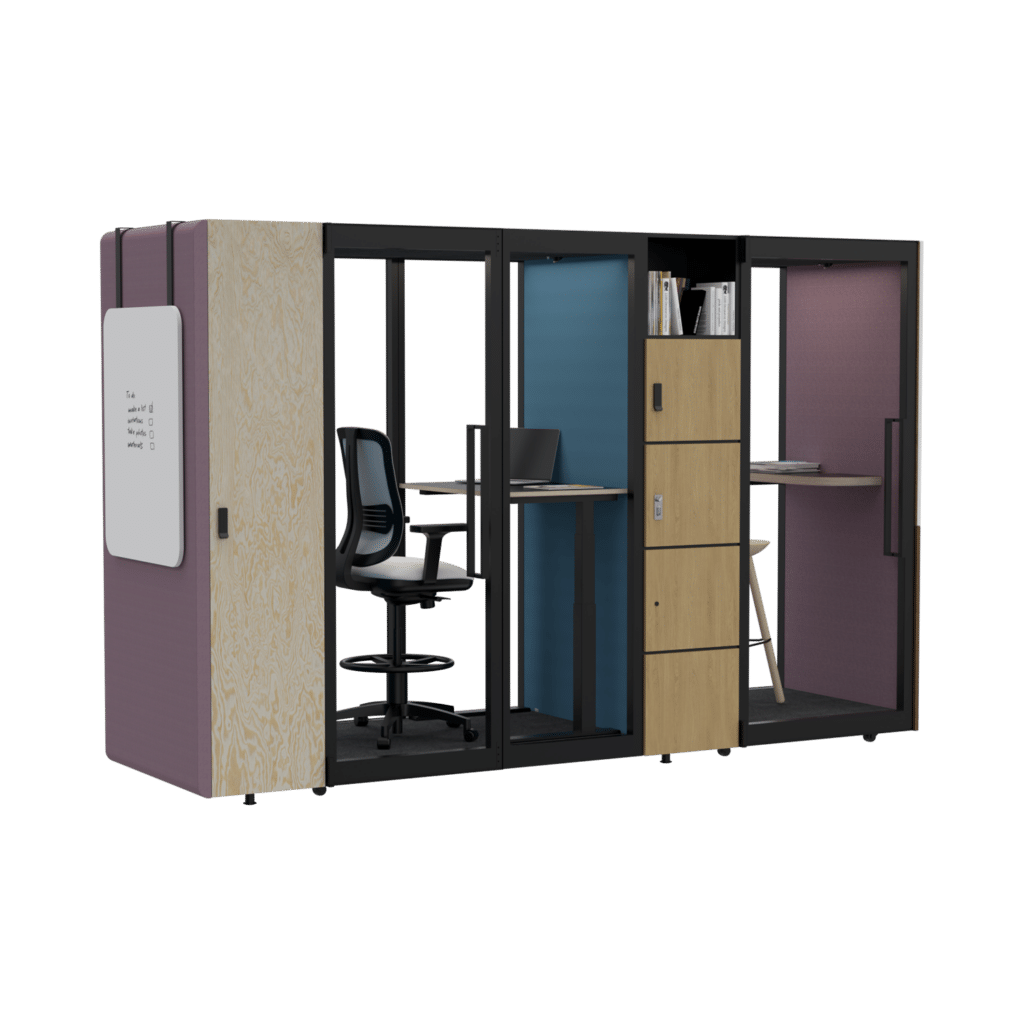 Of course, not all of the features that really make an acoustic booth great for a specific workplace are functional.
You must also consider the design elements, especially for creative and artistic workplaces.
The Askia booth is a great choice in this environment, as it offers some amazing customisable features that can help you blend it into your office design with ease.
Want to change things up? The exterior panel system allows you to swap whenever you would like, meaning the options for how you style your booth are endless.
Whether looking for individual booths, somewhere to hold meetings, or even something that offers a bit of storage as well, you can find the right booth in our Askia range.
For Private Conversations with Customers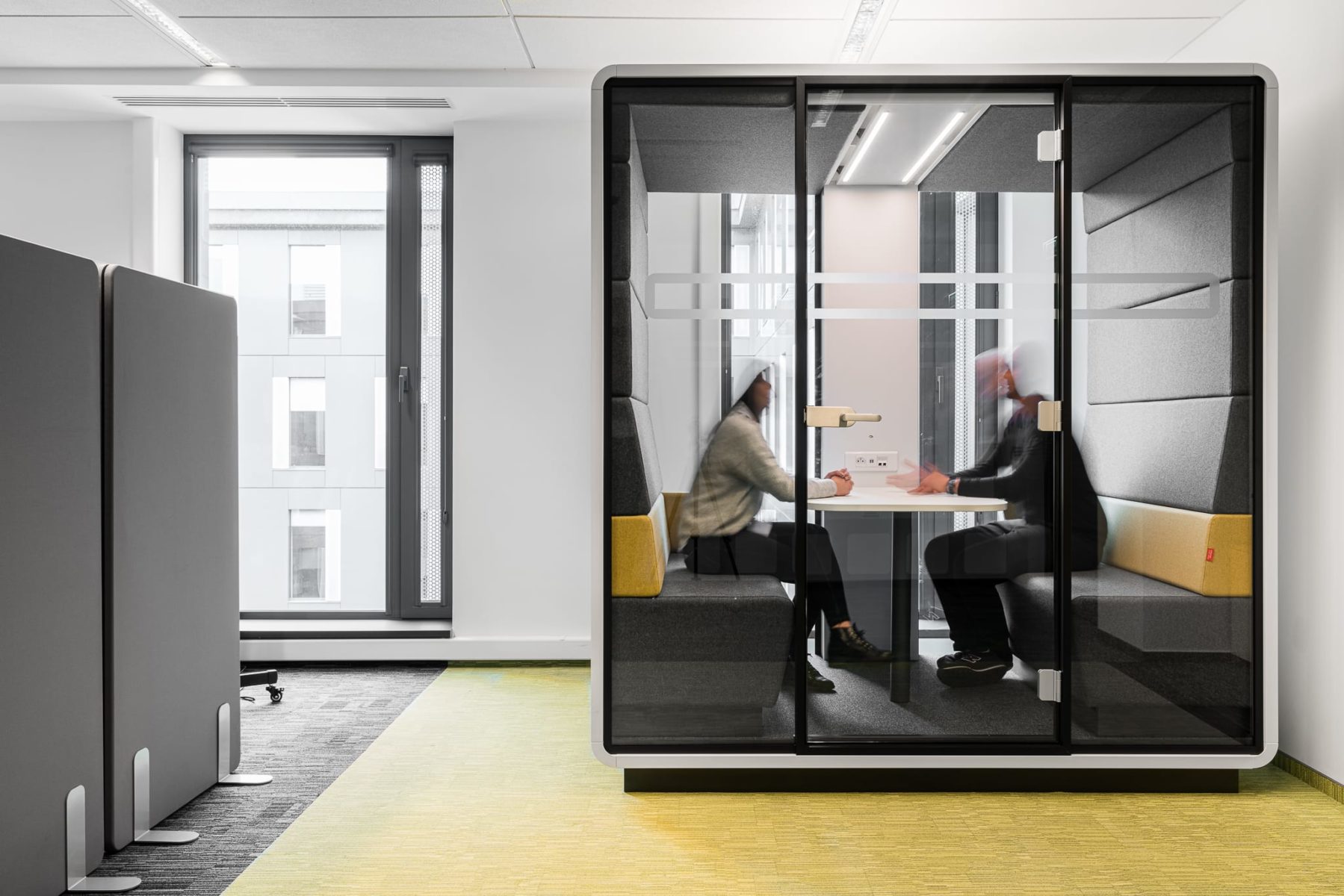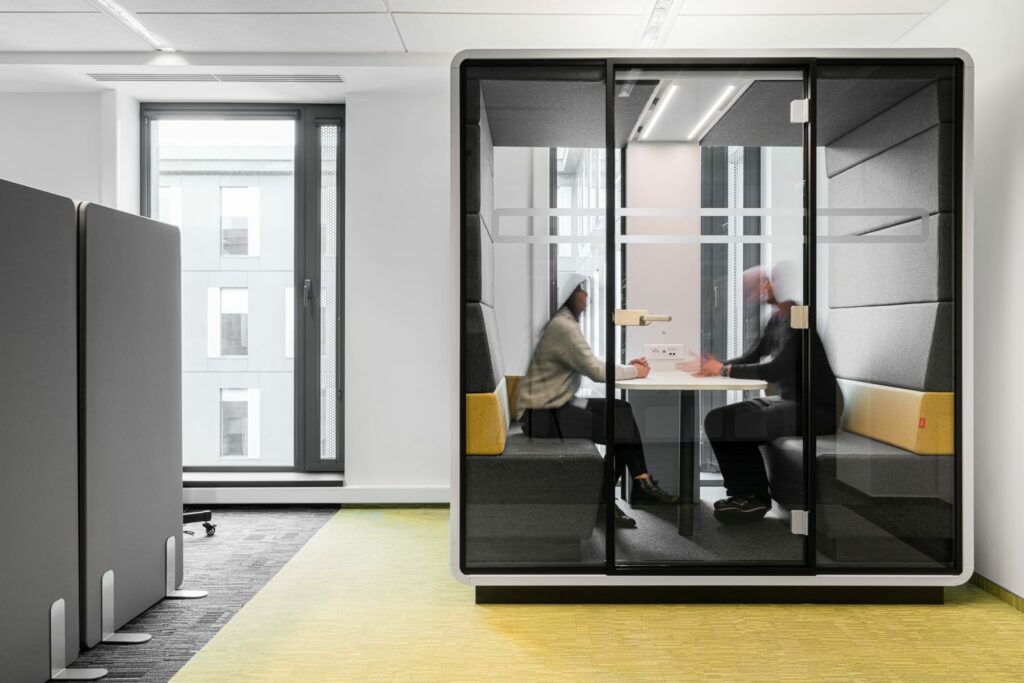 Some workplaces, such as banks for example, often have a need for confidential meetings with customers and clients.
In a busy office, this can be tricky to do.
In this situation, you can't go wrong with a Hush office booth.
These stylish structures offer stunning privacy through high-tech soundproofing materials and construction methods.
This means no noise will escape, and you will have a quiet environment in which you can discuss important matters.
Another important consideration here is ensuring your clients are comfortable when speaking with you, and a Hush Office booth offers this in abundance, with the HushMeet range offering ample space and a stylish design.
For Uninterrupted Meetings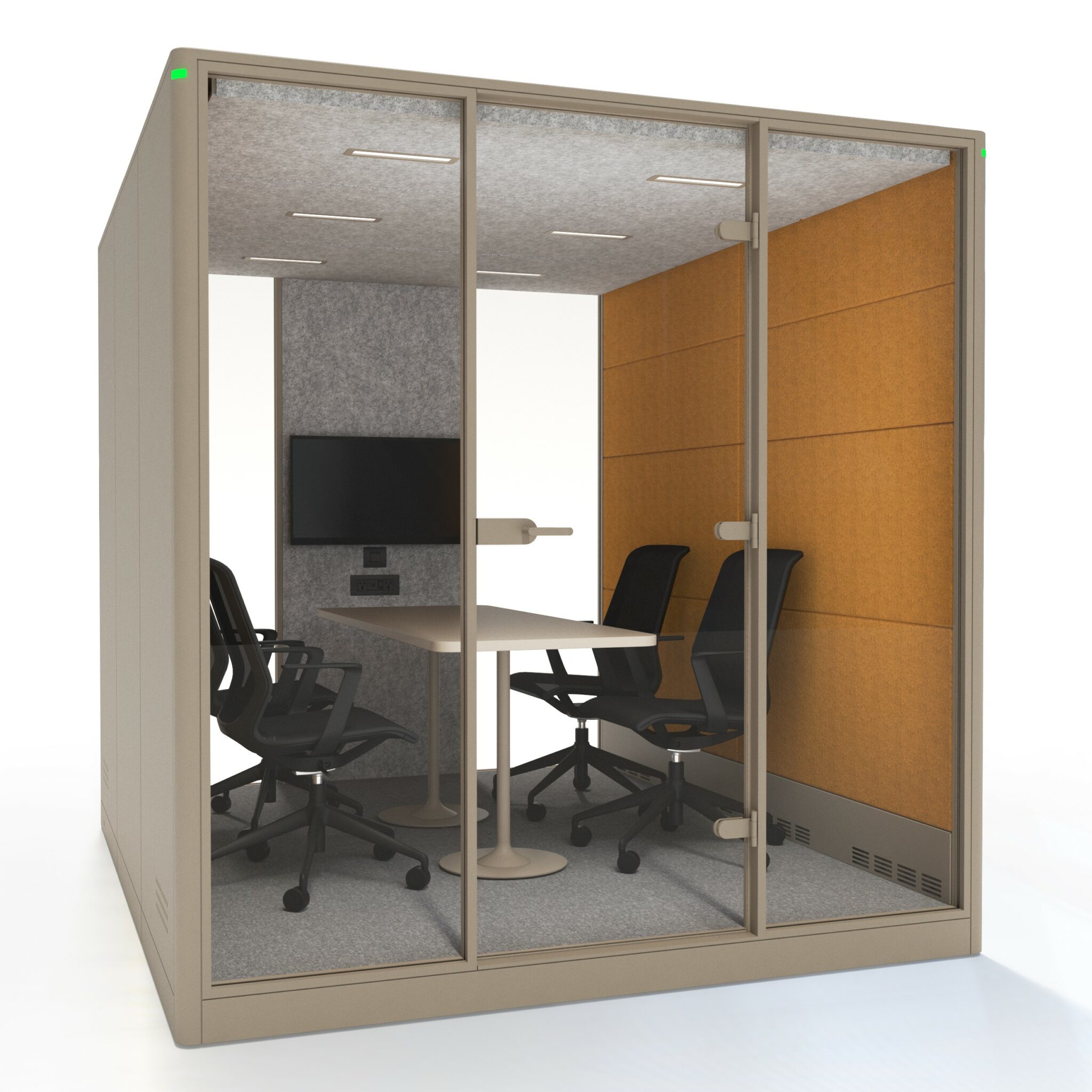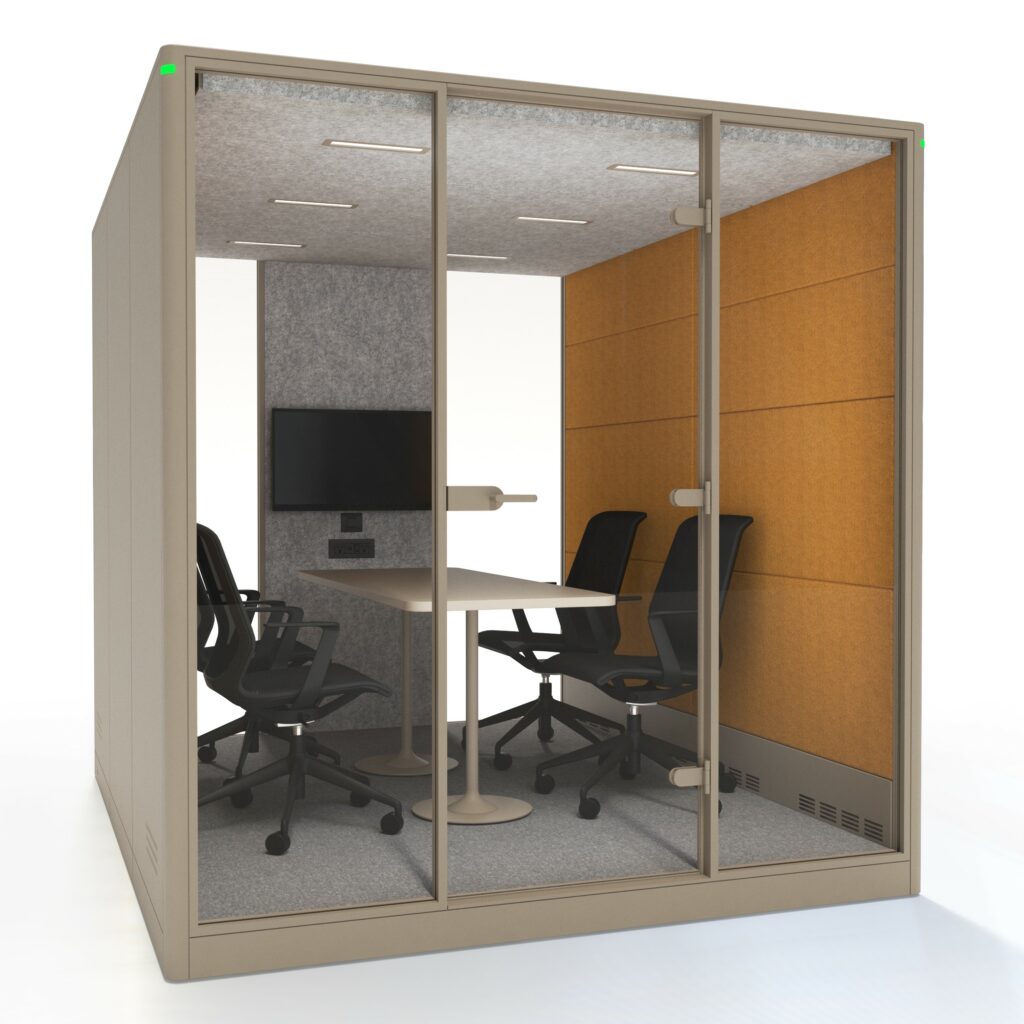 If you are a business that values employee communication and collaboration above all else, then you need a great acoustic booth to be able to hold meetings.
This needs to be somewhere with minimal interruptions, ergonomic seating, and the technology to allow presentations and video conferences.
Somewhere like a Max Calma booth.
While there are individual offerings in this range, the Max Calma Pro is the perfect example of an ideal meeting booth.
This large conference room offers great ventilation, high level acoustic engineering, and integrated technology, meaning long, productive meetings can be held without any issues.
It's also easily customisable so can represent your brand perfectly.
Acoustic Booths from Max Furniture
Any of the above situations sound familiar to you?
Then maybe one of our booth range is the solution to your workplace needs.
Get in touch today to find out more about these stunning products.