Alleviate the stress of the workplace in your own quiet, comfortable meeting booth. This closed space provides a feeling of privacy which ensures that everyone within the HushMeet can feel at ease. The pod is an excellent alternative to small conference rooms and can be placed wherever you want!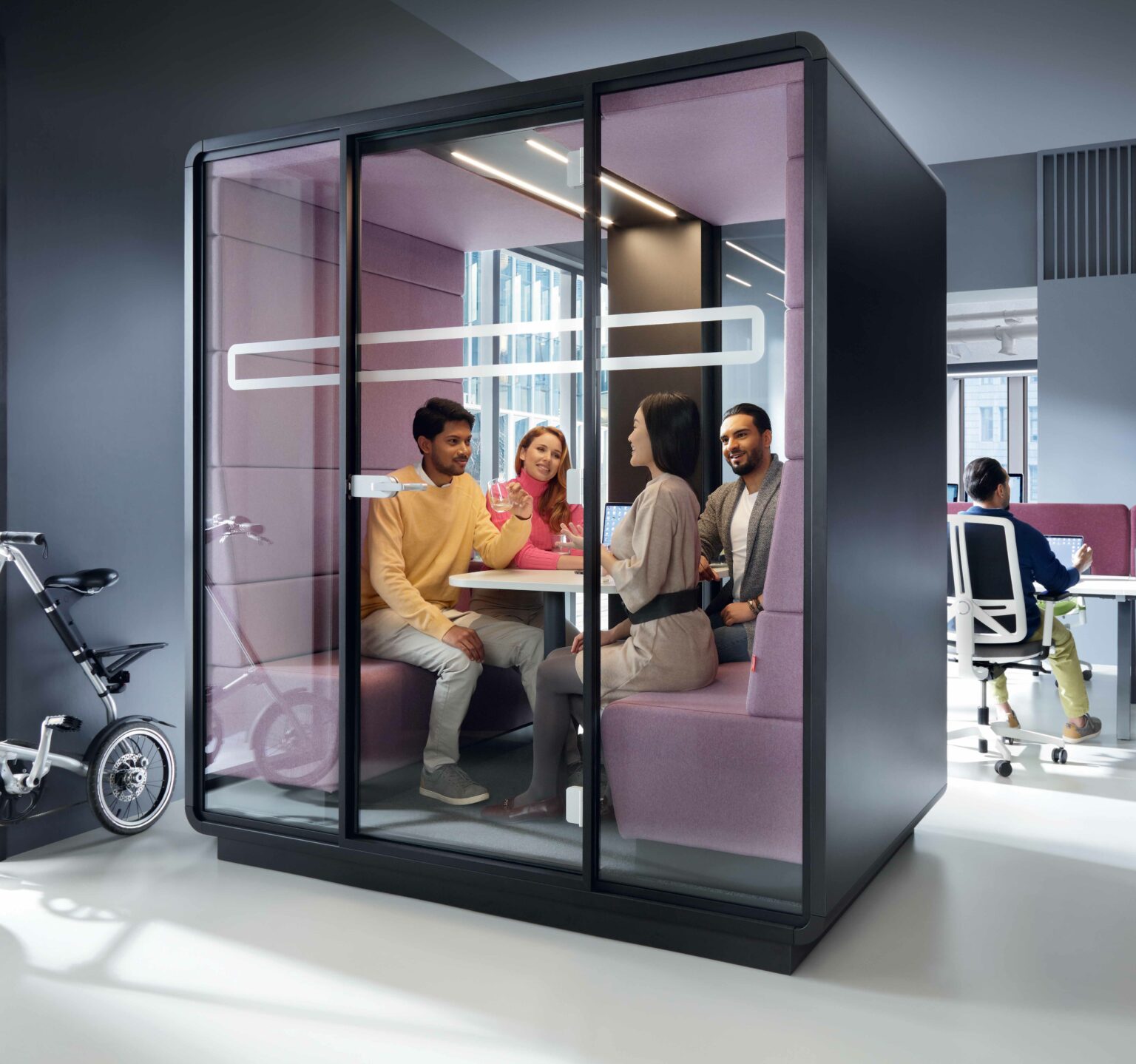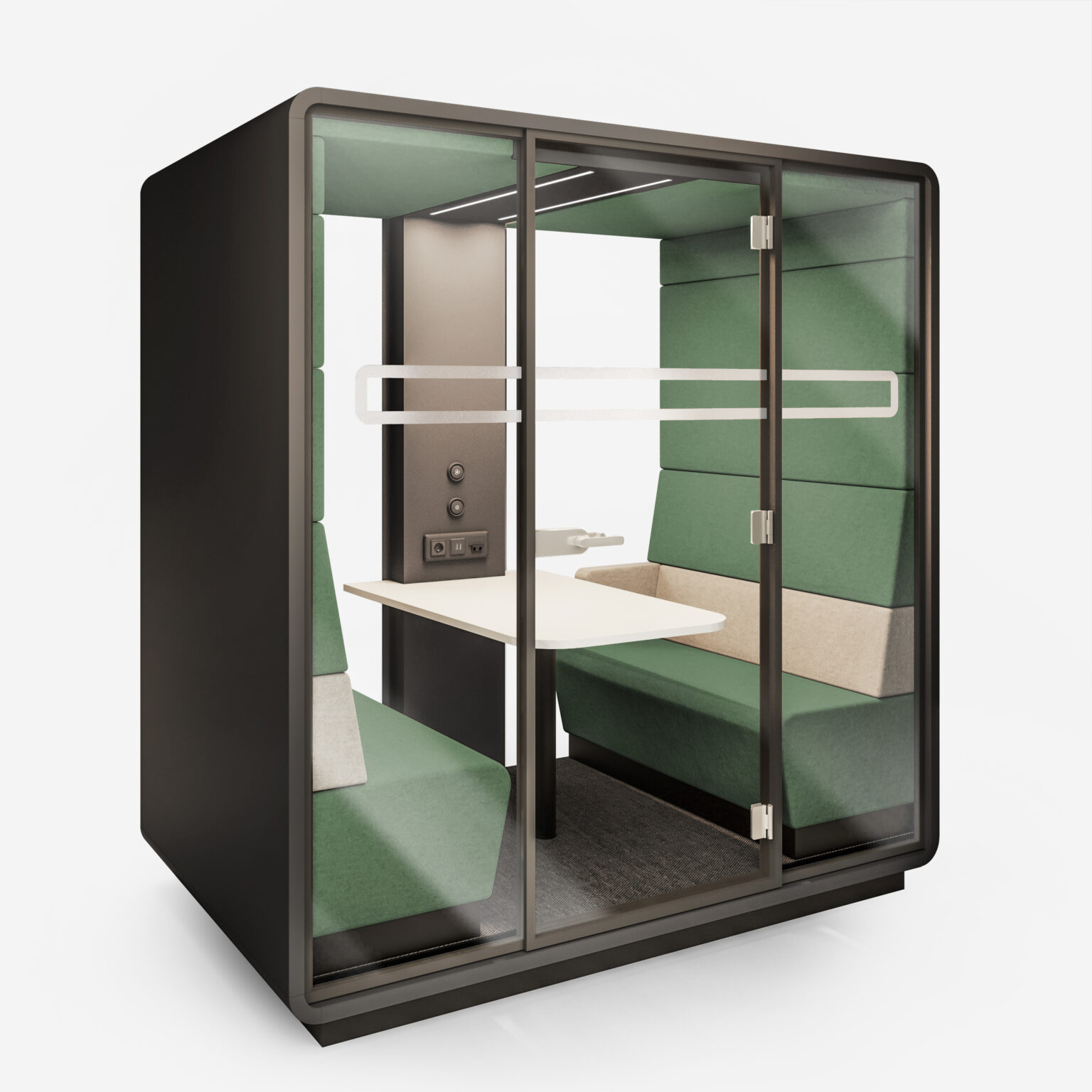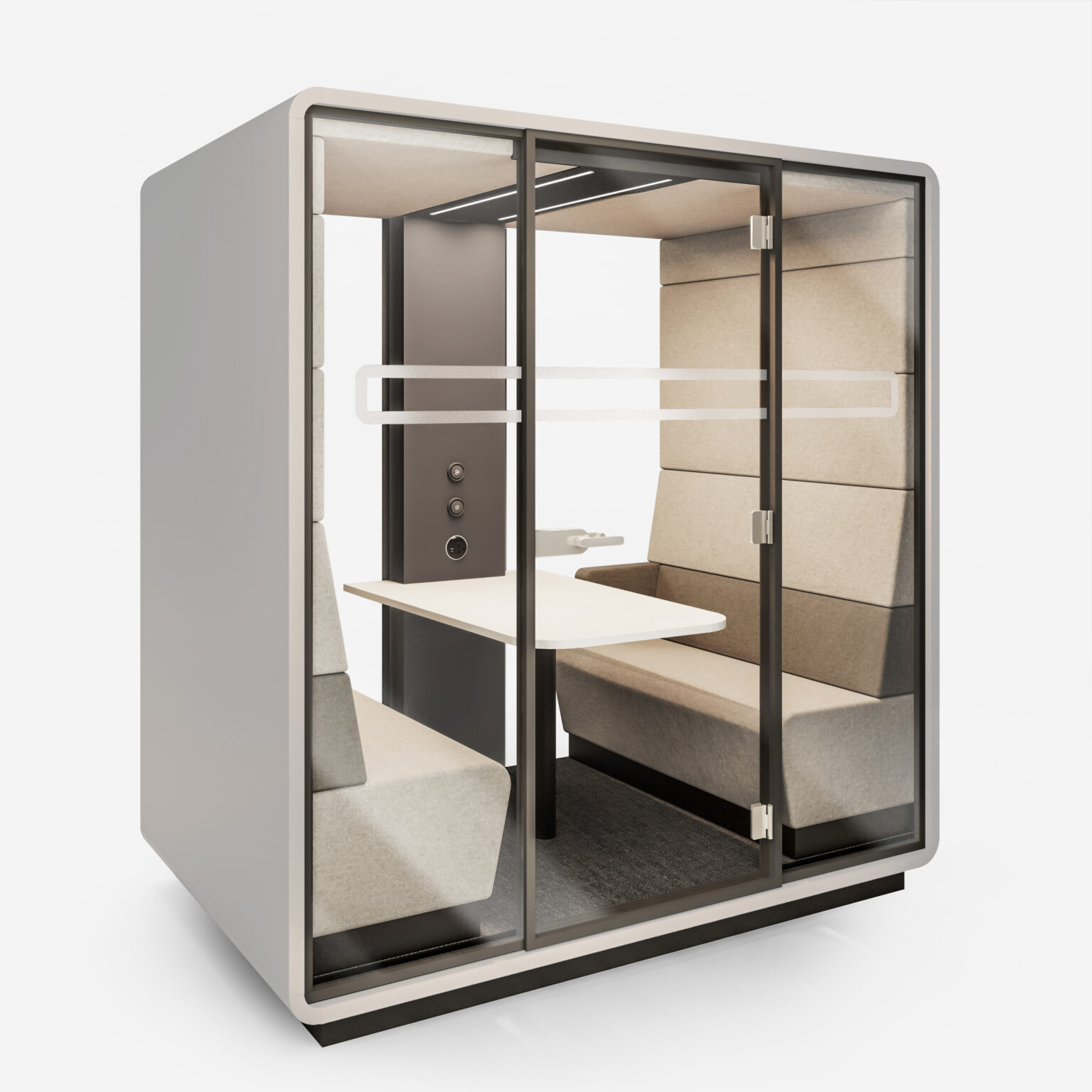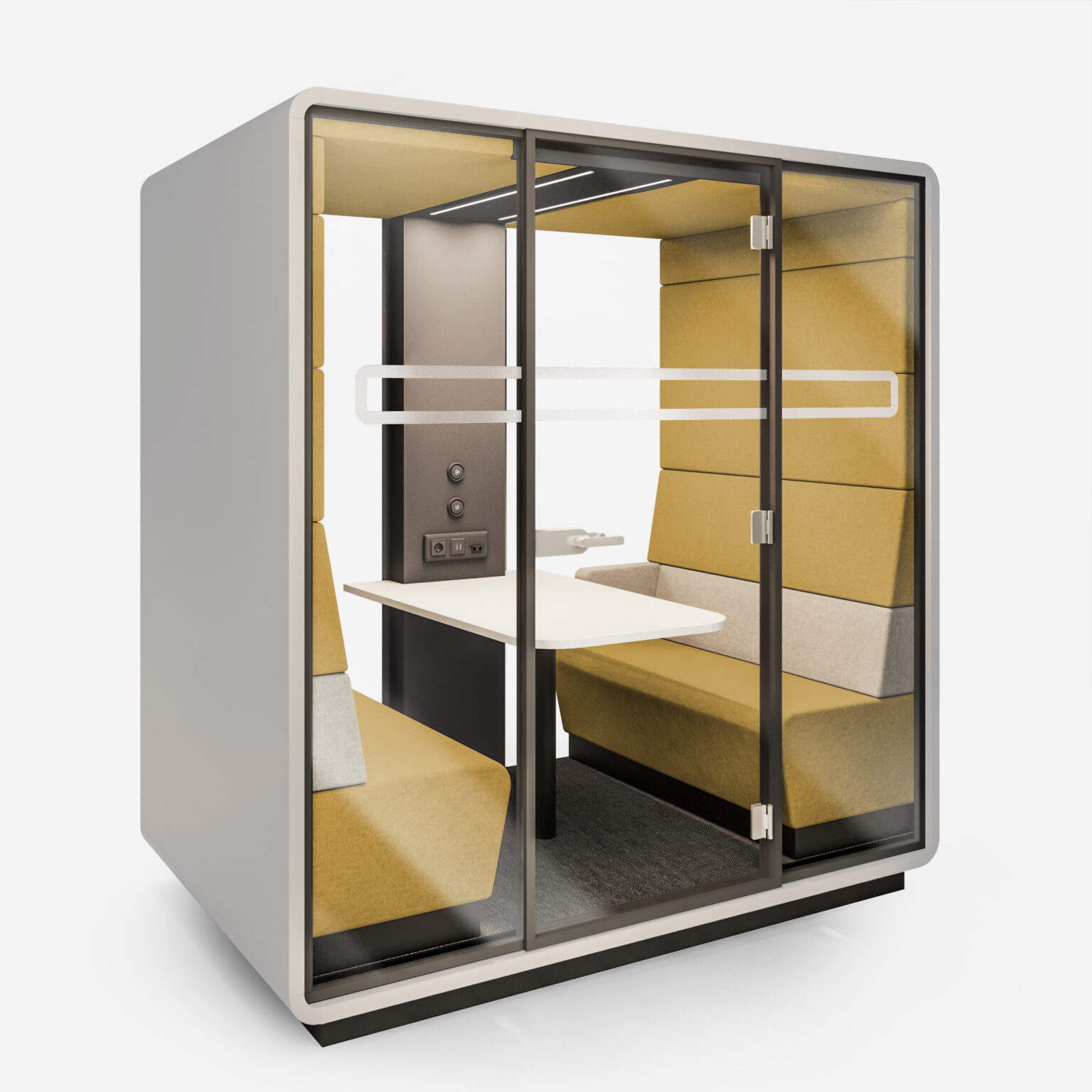 2150(w) x 2300(h) x 1390(d) mm
Anti-Viral nano-coating used to prevent infections and Germs
High acoustic rating providing complete confidentiality.
Hugely cost effective, versatile with highly reusability
Freedom and creativity to work privately in small teams.
"Office design is our passion and it is our goal to choose the best and smartest solutions in collaboration with the customer. Thanks to our many years of experience you are guaranteed excellent advice!"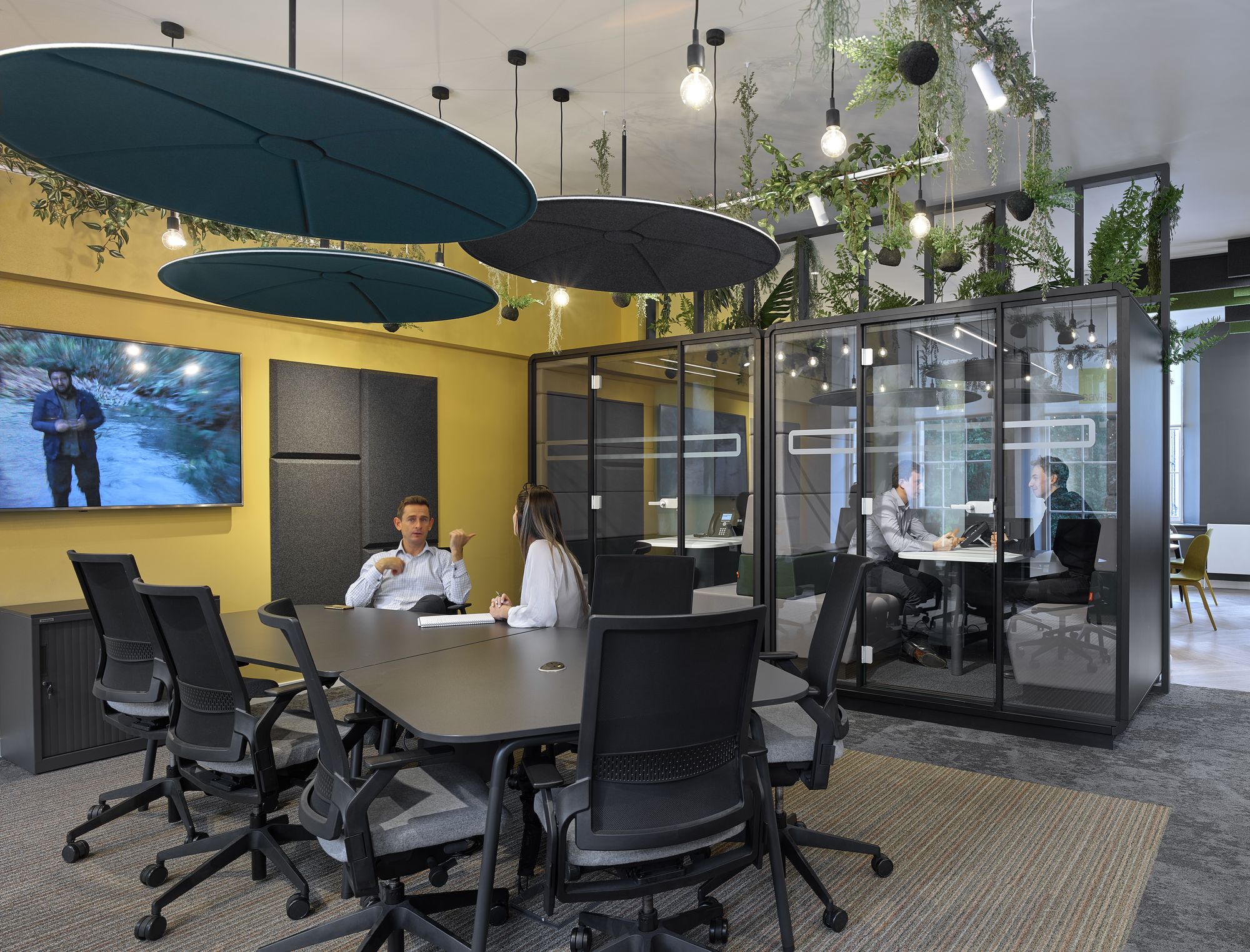 Visit our London showroom
Ask us a question, book a visit to our London showroom or request specs and pics!