Turning down distractions
A noisy office can decrease accuracy of work by 67%, lower employee productivity by 30%* and mean that 31%** hold back true opinions while on calls. However, noise is often an afterthought in workplace design, particularly in open-plan spaces that aim to boost collaboration and promote agile or hybrid working.
Peaceful and productive - the benefits of good acoustics
Whether you're writing a presentation, discussing a complex contract, or making a confidential phone call, everyone needs to find focus and flow during our working week. Our acoustic booths make this possible. The benefits of great workplace acoustics include:
Increased efficiency and productivity
Improved concentration
Reduced stress and improved well-being
Lowered elevated blood pressure and heart rate
Decreased discomfort caused by conversations
Amazing spaces for solo focus or confidential meetings
Our acoustic booths can insulate between 30 to 36 dB.
''The Max team really took the time to explain all the different options and configurations across their extensive booth range. Everyday our staff love using the products we've selected."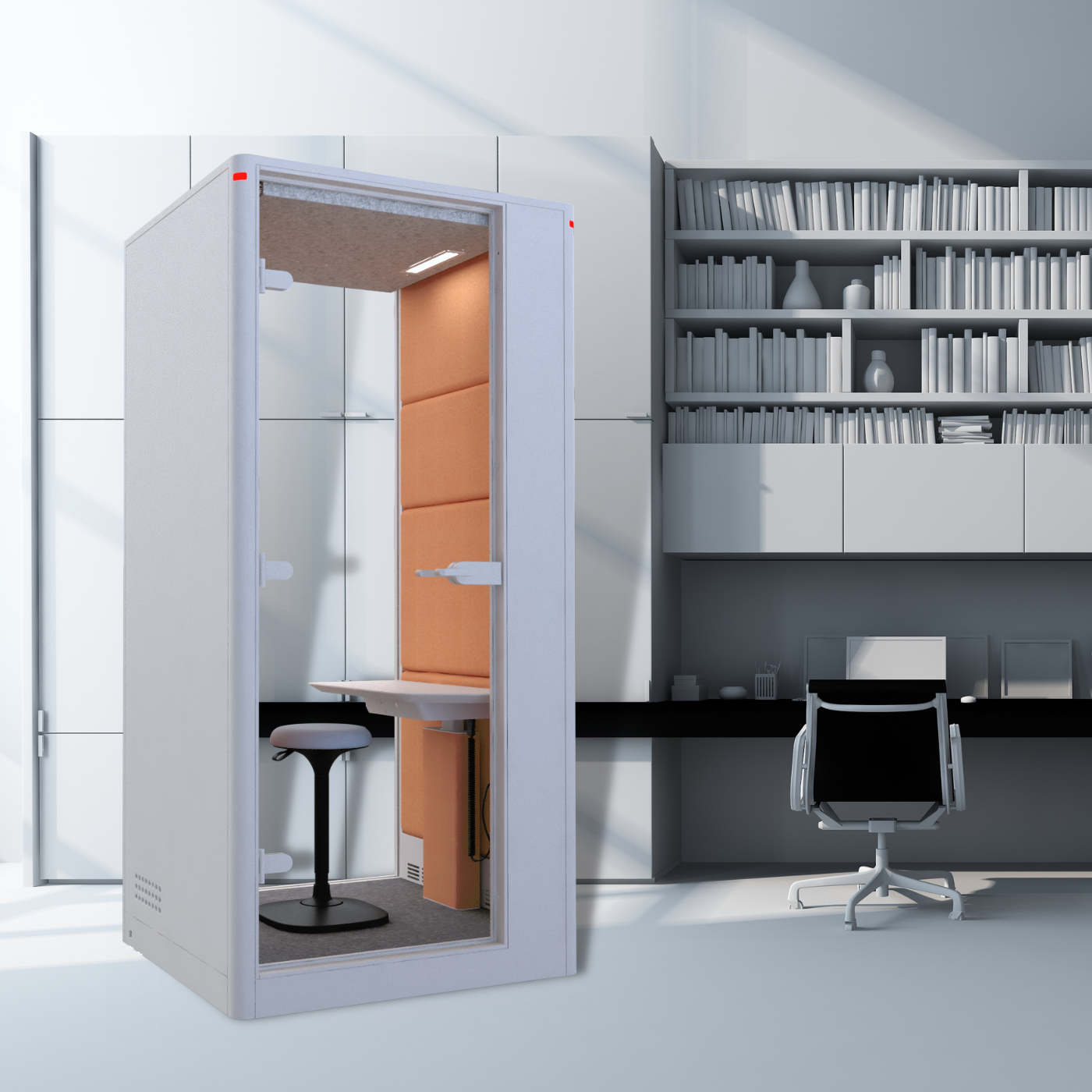 We work with dealers, interior designers, architects and clients nationwide.
Visit our London showroom
Ask us a question, book a visit to our London showroom or request specs and pics!