The Bejot Treehouse aims to help you capture creativity. It's the perfect space for individual work.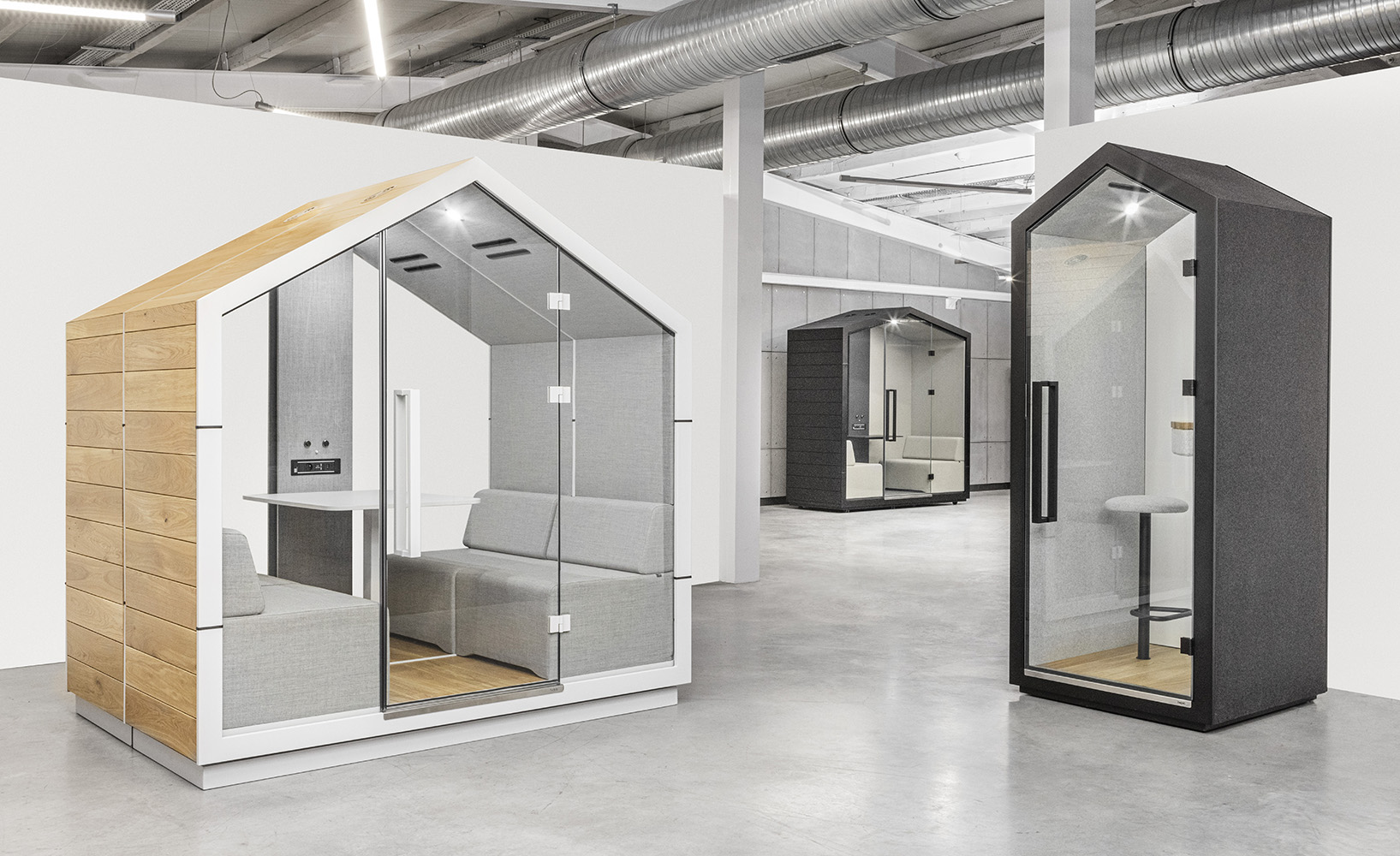 Bejot is the leading manufacturer of office furniture and acoustic solutions in Poland. A family-owned company, Bejot has grown from a small carpentry plant to a large designer and manufacturer of office furniture and acoustic solutions.
Fabric colours to complement your brand; the finishes are abrasion resistant, light-fast and water repellent.
The Laboratory of Technical Acoustics, AGH University of Science and Technology Cracow confirmed that Treehouse has the highest acoustic quality.
The Bejot Treehouse delivers a six-fold reduction in perceived loudness, reducing fatigue and limiting excess stimuli.
Installed coasters make the Treehouse easy to position and relocate, despite its size.
We work with dealers, interior designers, architects and clients nationwide.
Visit our London showroom
Ask us a question, book a visit to our London showroom or request specs and pics!