While in a work environment, the one thing that you want to do is get your head down and really focus on the task at hand.
This can be hard though.
Open office plans may be all the rage for team collaboration, but let's face it—sometimes you just need your own space to concentrate.
That's where office booths for solo work come into play.
These cosy workspaces are becoming the go-to solution for professionals craving a slice of solitude amidst the hustle and bustle of office life.
So, if you're on the hunt for that perfect spot to dive deep into your tasks without interruptions, then you're in safe hands with Max Furniture!
In this blog, we're going to explore 5 amazing office booths that offer just the right blend of privacy, comfort, and functionality.
Let's take a look.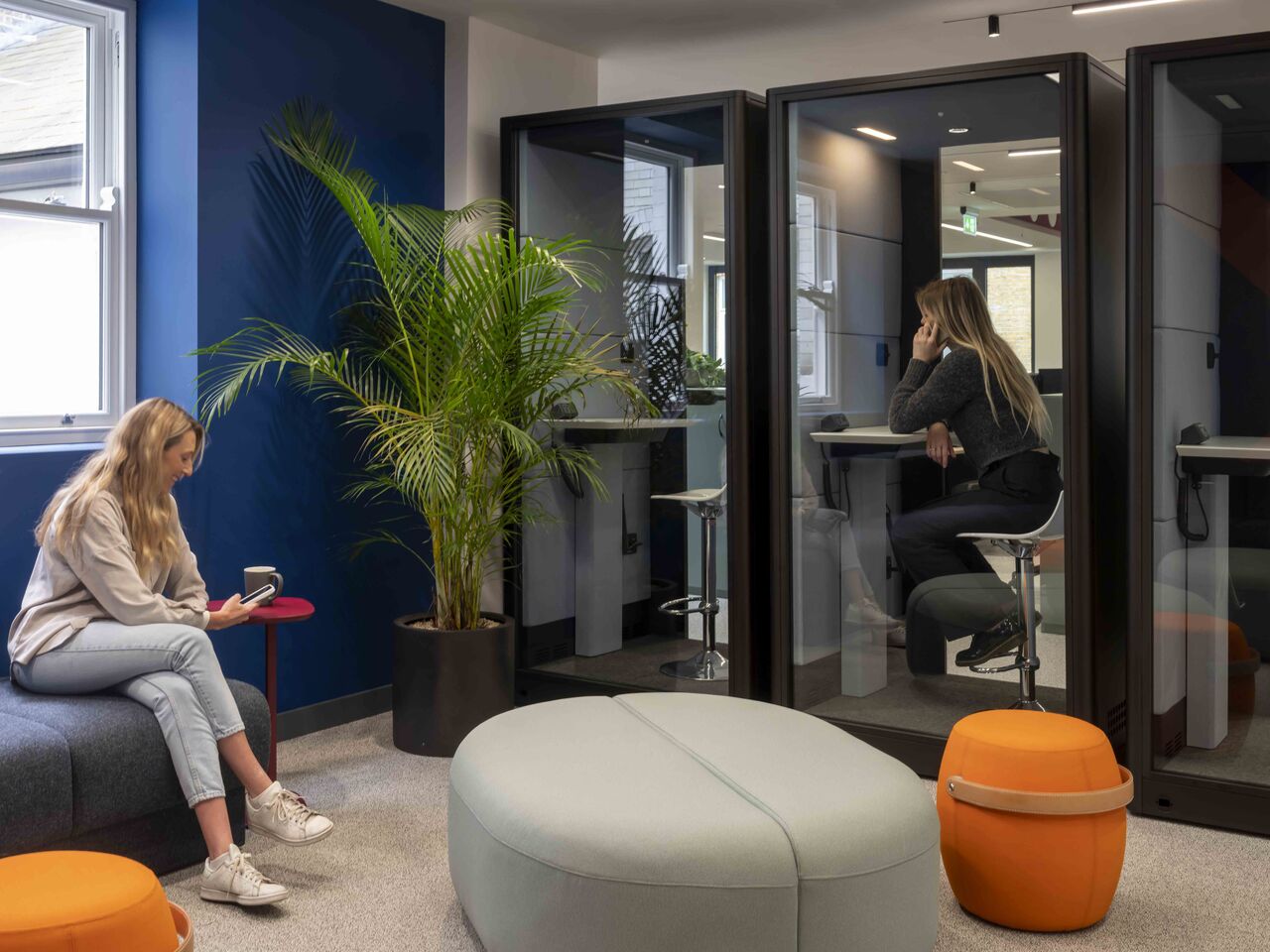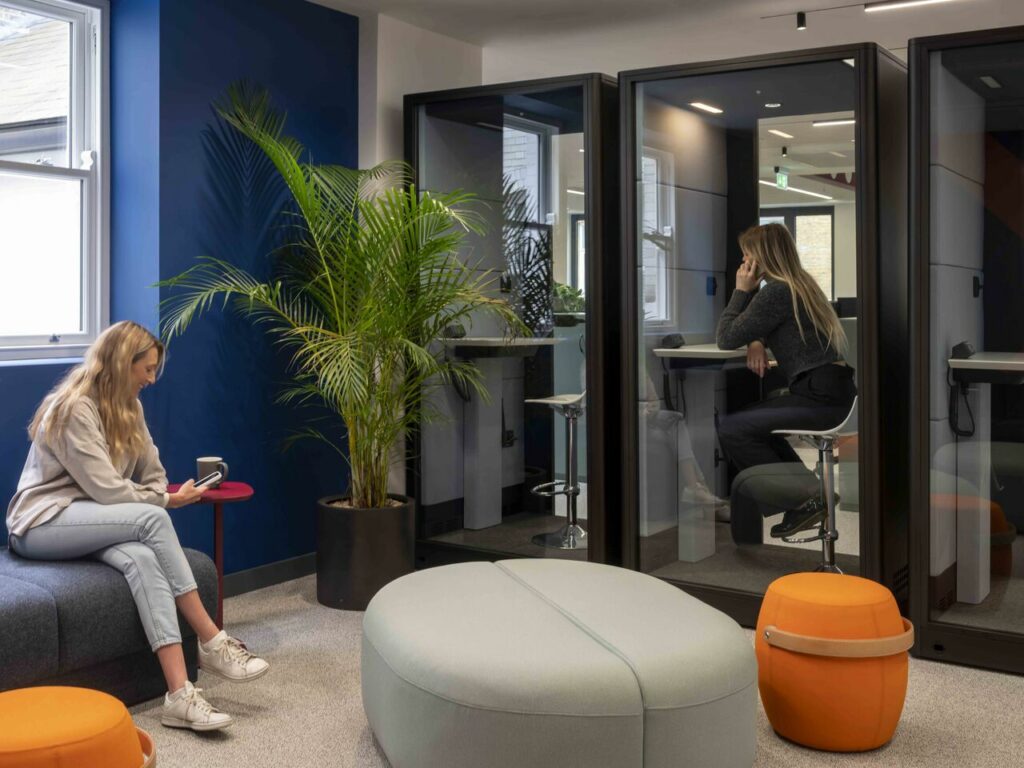 The Importance of Solo Work Space
While many of us enjoy healthy relationships with co-workers, there are times when the constant chatter and endless buzz of office equipment can really get to you.
It's not just annoying, but it can also seriously mess with your productivity.
That's why having a dedicated space for solo work is such a game-changer.
This is a quiet space where you can escape the noise, focus on your tasks, and actually get stuff done.
Not only that, but a dedicated solo acoustic booth can also boost your mental well-being.
Less stress, more focus, and a sense of having your own little sanctuary can do wonders for your workday.
And let's not forget the creativity boost.
When you're in your own space, free from distractions, your brain has the freedom to wander and explore new ideas.
So, if you're tired of fighting for focus in a busy office, it might be time to consider investing in an office booth.
But first, let's find out the key features to look for to ensure you get the perfect one for you.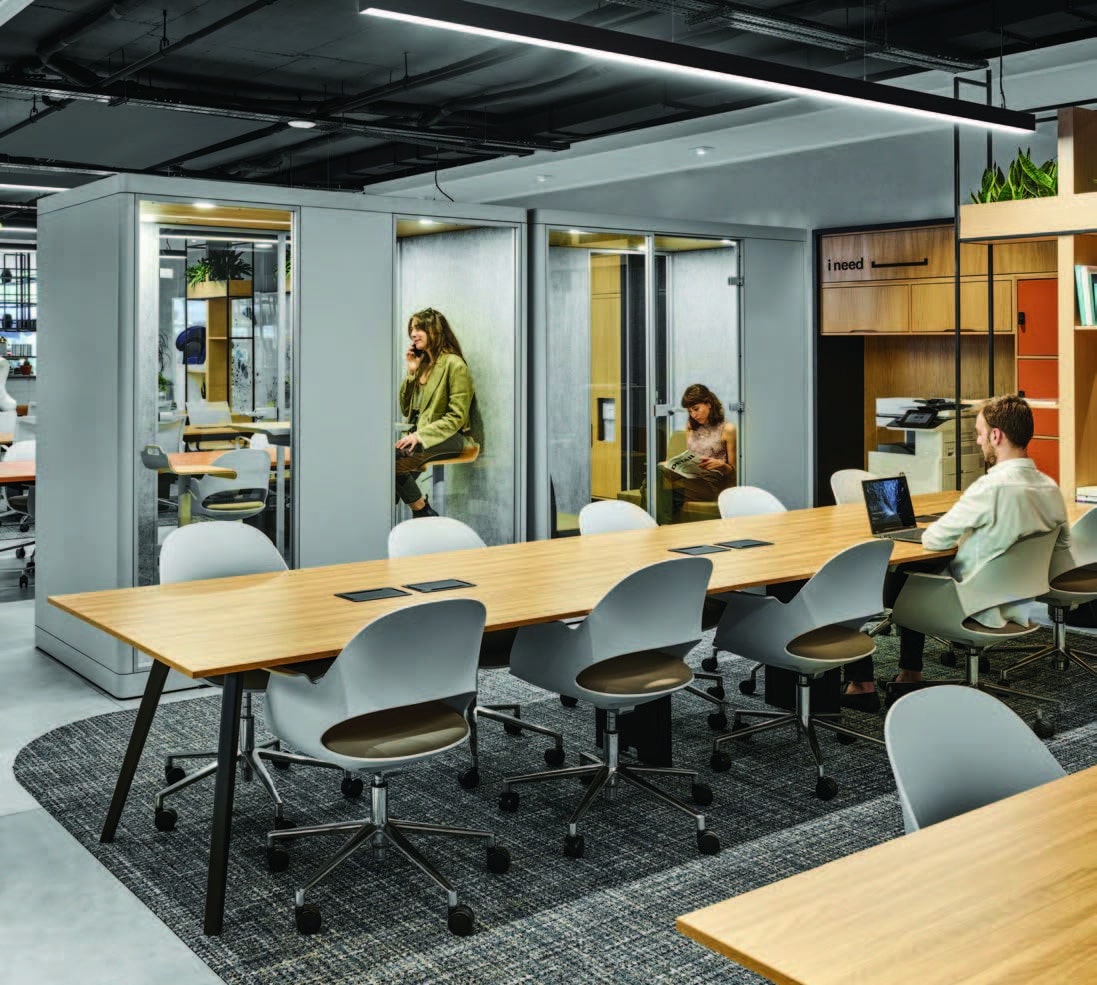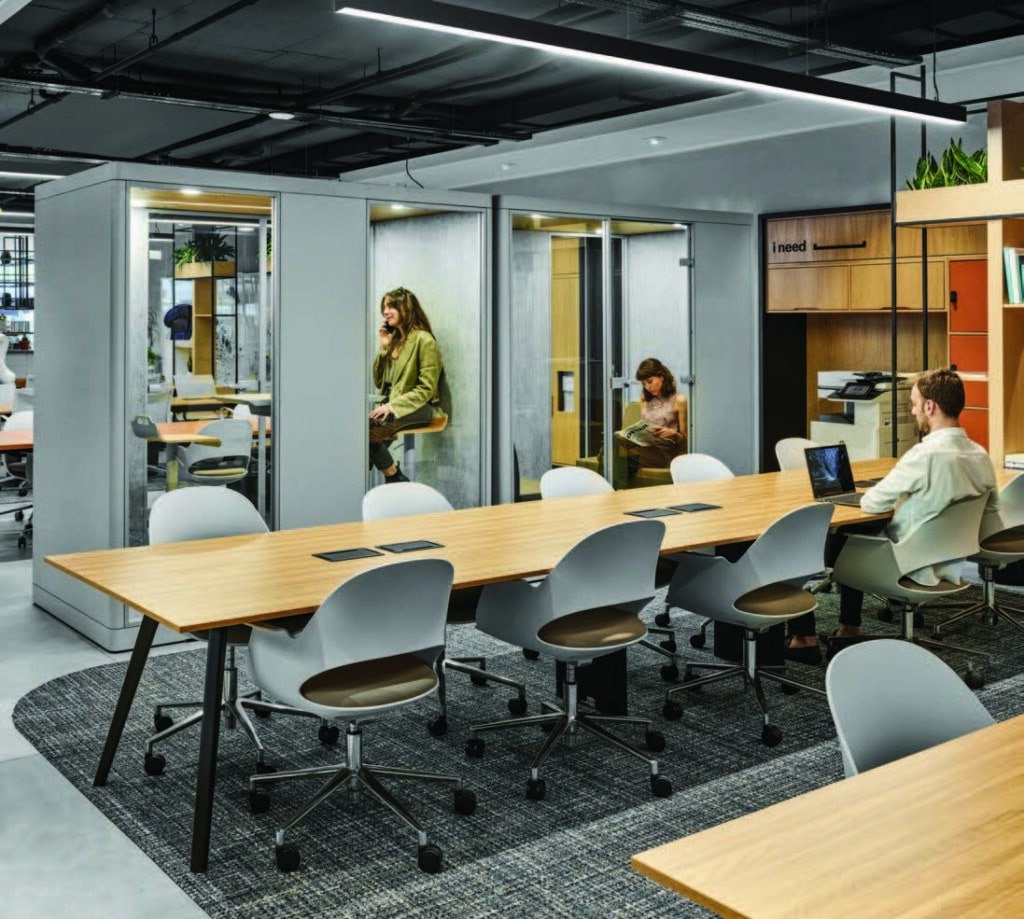 What Makes an Office Booth Good for Solo Work?
An office booth that's ideal for solo work should offer a combination of features that enhance focus, comfort, and productivity.
Here are some key factors that make an office booth good for solo work:
Privacy – This is important, and many office booths offer great soundproofing which can drown out any external noise. Some also offer visual privacy, meaning you can hide away from the eyes of nearby co-workers and really get to work.
Comfort – The seating and desk height in a solo office booth should be comfortable and adjustable to prevent strain during long work periods. There should also be proper air circulation to keep the booth from becoming stuffy and adequate and adjustable lighting to ensure you can work without eye strain.
Functionality – Features like USB ports, electrical outlets, and storage spaces can make your work easier and often come built-in. Some high-end booths also come with smart controls for lighting, ventilation, and even booking the booth.
Flexibility – The ability to easily move or adjust the booth can be a big plus, especially in dynamic office environments. If needed, you can also seek options for personalizing the space, such as adjustable shelves or colour choices, that can make the booth feel more in keeping with your brand.
Budget-Friendly – While you often get what you pay for, there are budget-friendly options that don't skimp on essential features. It's essential to figure out a budget first before making any decisions so that you don't overspend.
So, now you know what to look for, here are five great booths that can provide it.
5 Office Booths Tailor Made for Solo Work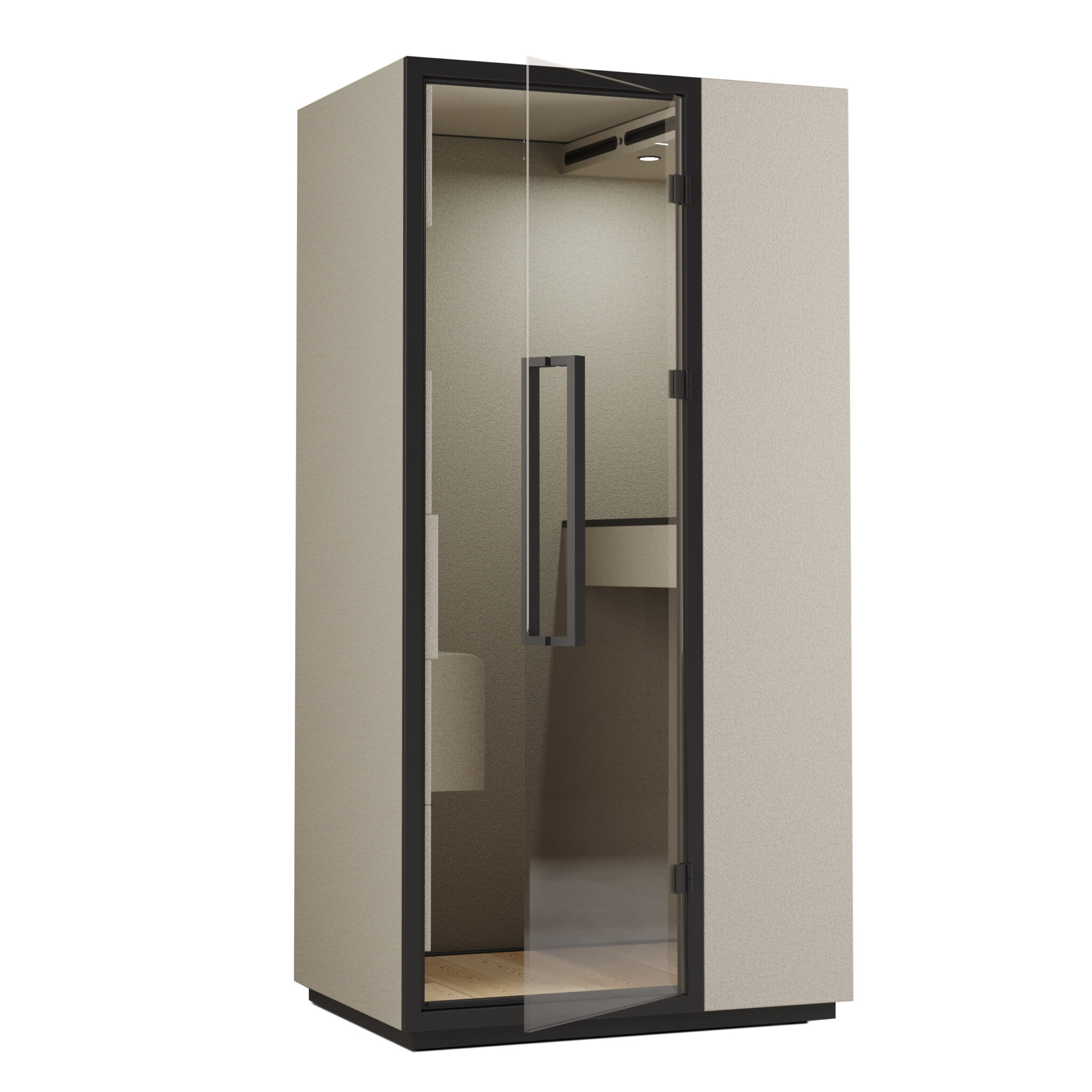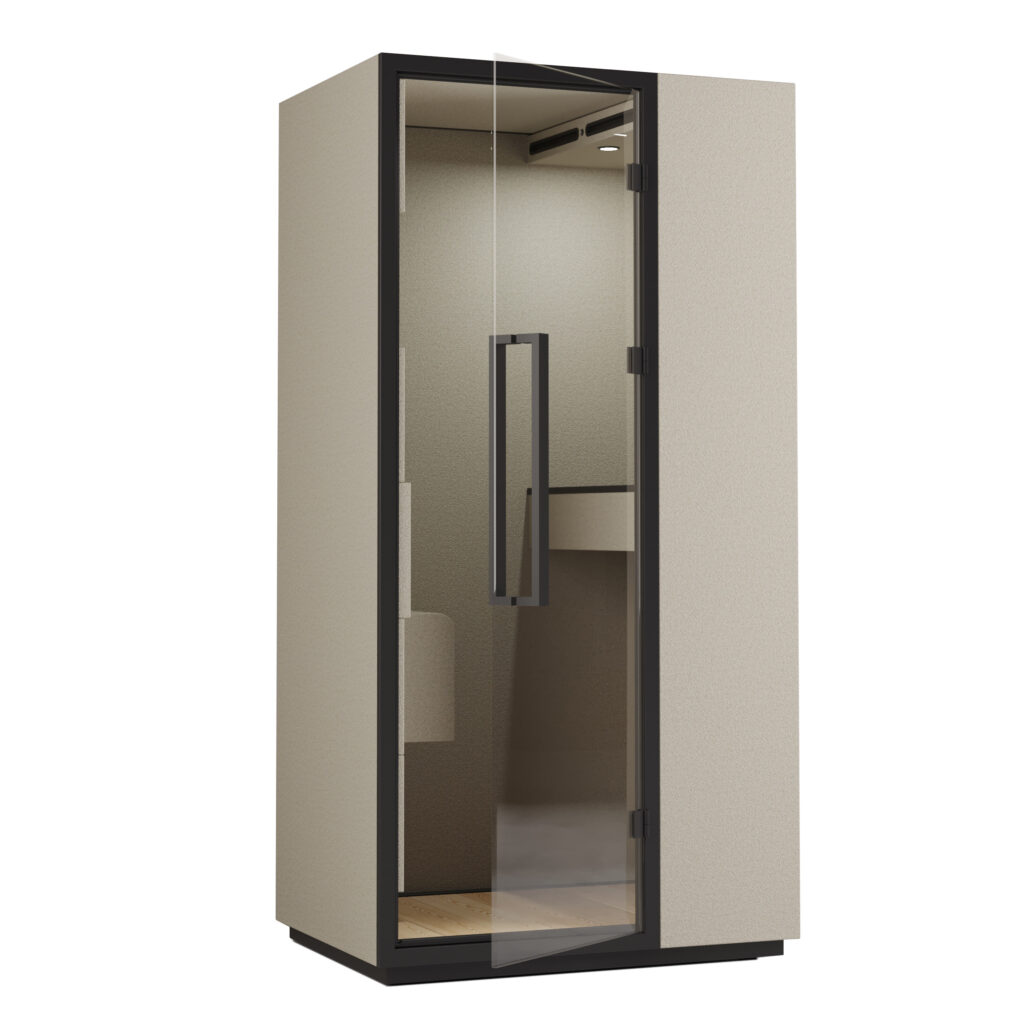 We're going to start with a really interesting option. Bejot is known for creating stylish and functional booths, and the Quadra Standing Box fits the bill perfectly.
This individual booth offers great soundproofing qualities and is ideal for a forward-thinking workplace in which employees can be provided space to stand and work.
Whether it's video conferences, phone calls, or simply sitting down and having some time to think, this is a great booth to do so.
It's a really comfortable choice (there is a seat if needed) which slots in perfectly to a stylish workspace.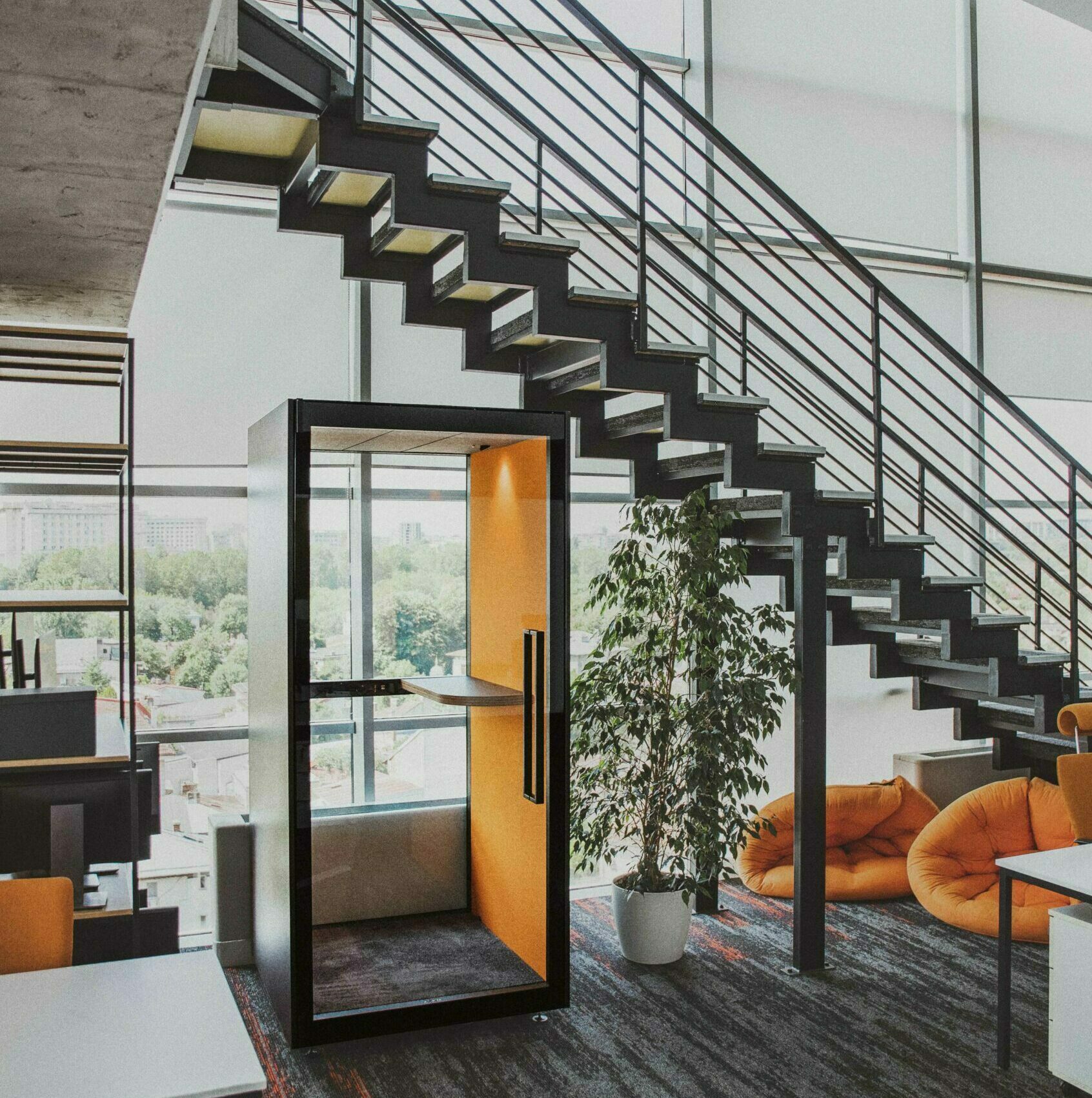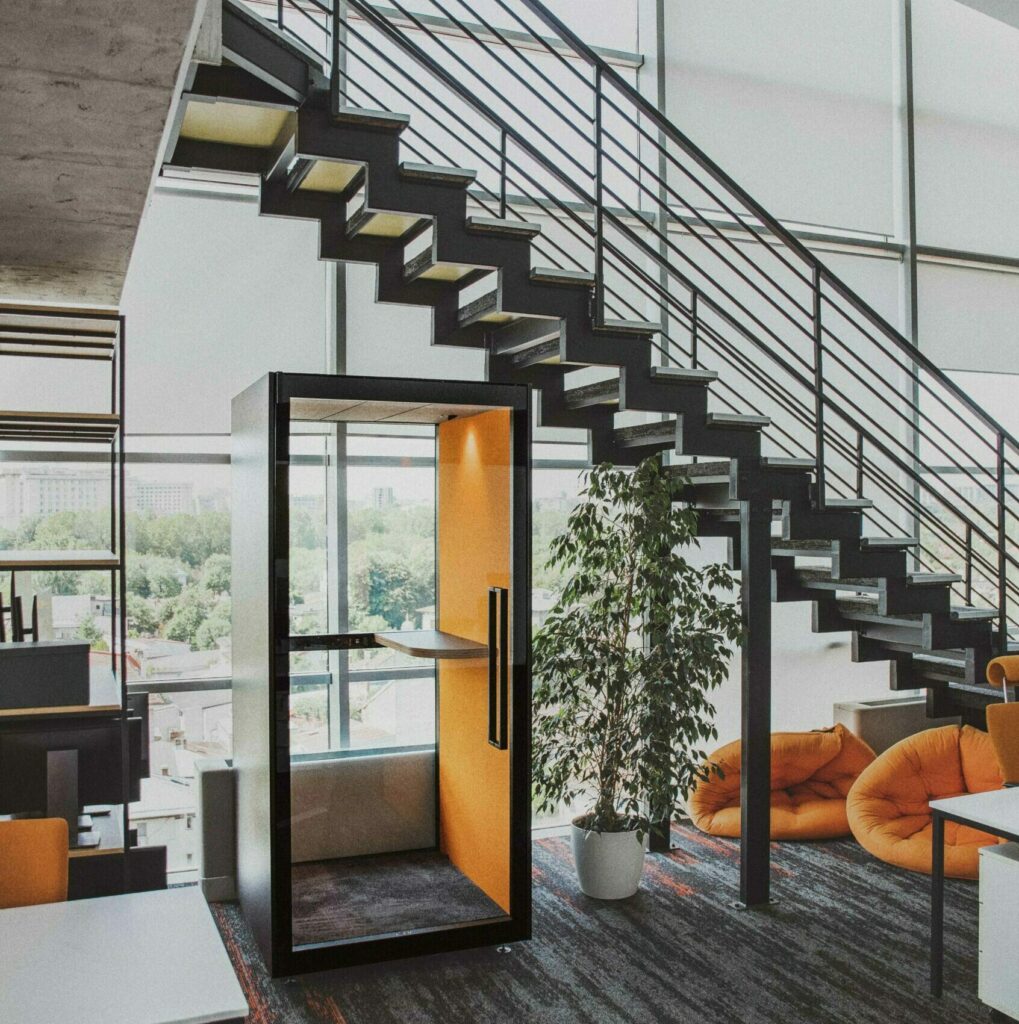 The Kameleon K1 is a great choice for a personal booth that has many great features for solo work.
Askia provides versatile booths and this is a great option, with everything needed for a productive solo session, including an optional notice board, stool, and a handy tabletop.
Every step has been taken to ensure this is a comfortable place to work in, with state-of-the-art ventilation and a very spacious feel.
Not only that, but the exterior panels are completely interchangeable, meaning the design is sure to complement the rest of your office.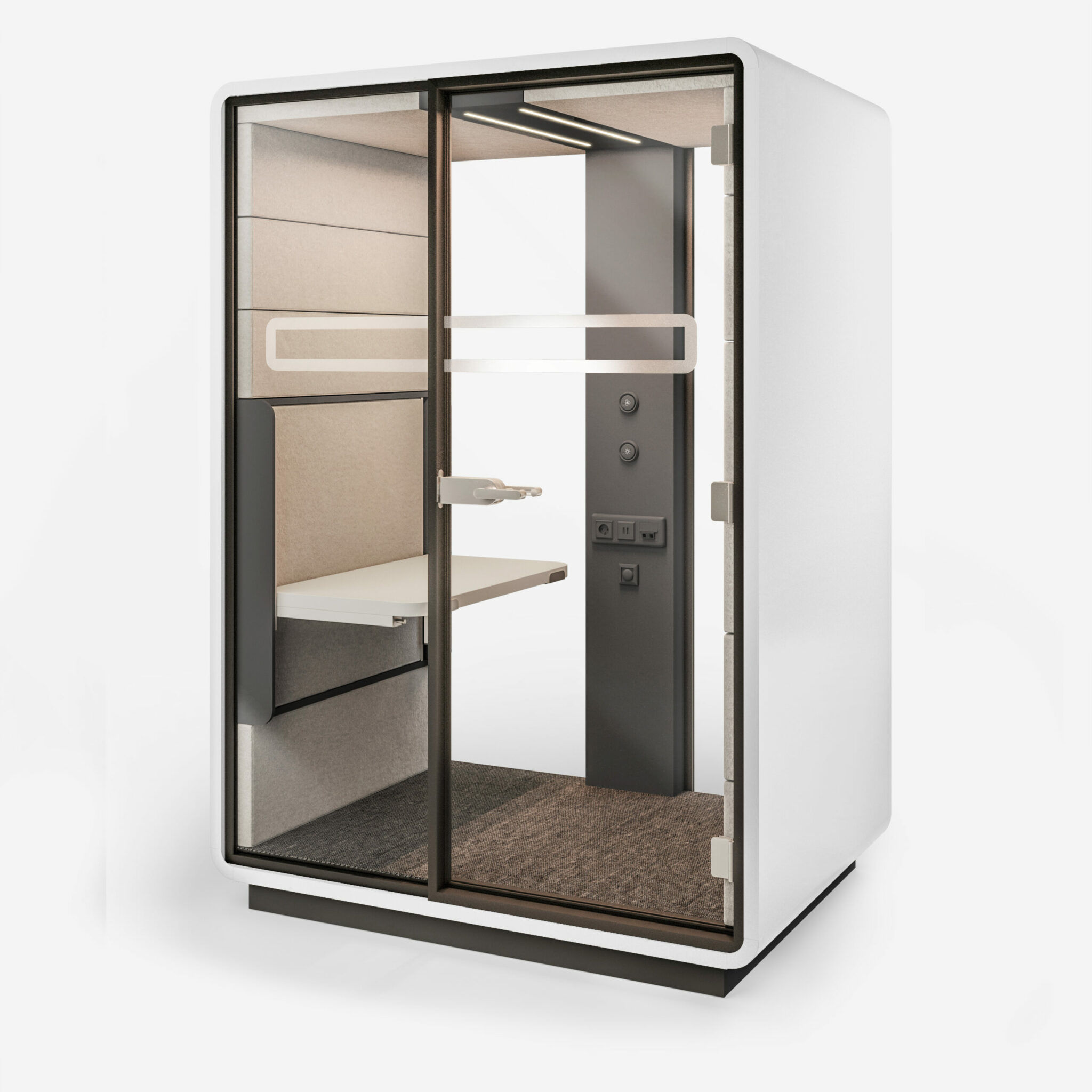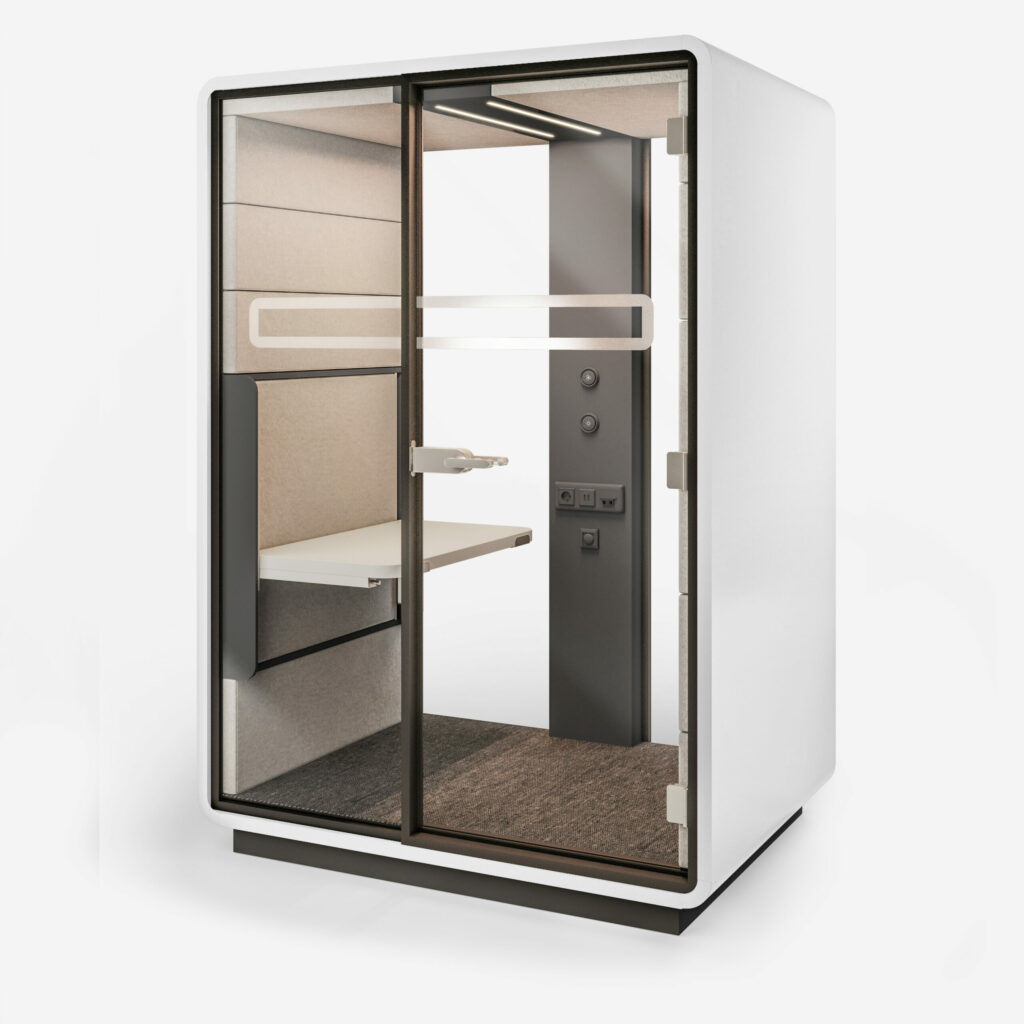 For a booth that offers everything, you can't go wrong with HushWork.
This is bigger than the other options on the list and comes packed with great features. With options to sit or stand, as well as dimmable lights and clever ventilation, a comfortable environment is a given.
Glass panels adorn each side of the booth, which while not offering much visual privacy, look really great.
As with all Hush Office products, this is a sleek and stylish offering and one that is sure to be loved by any workforce.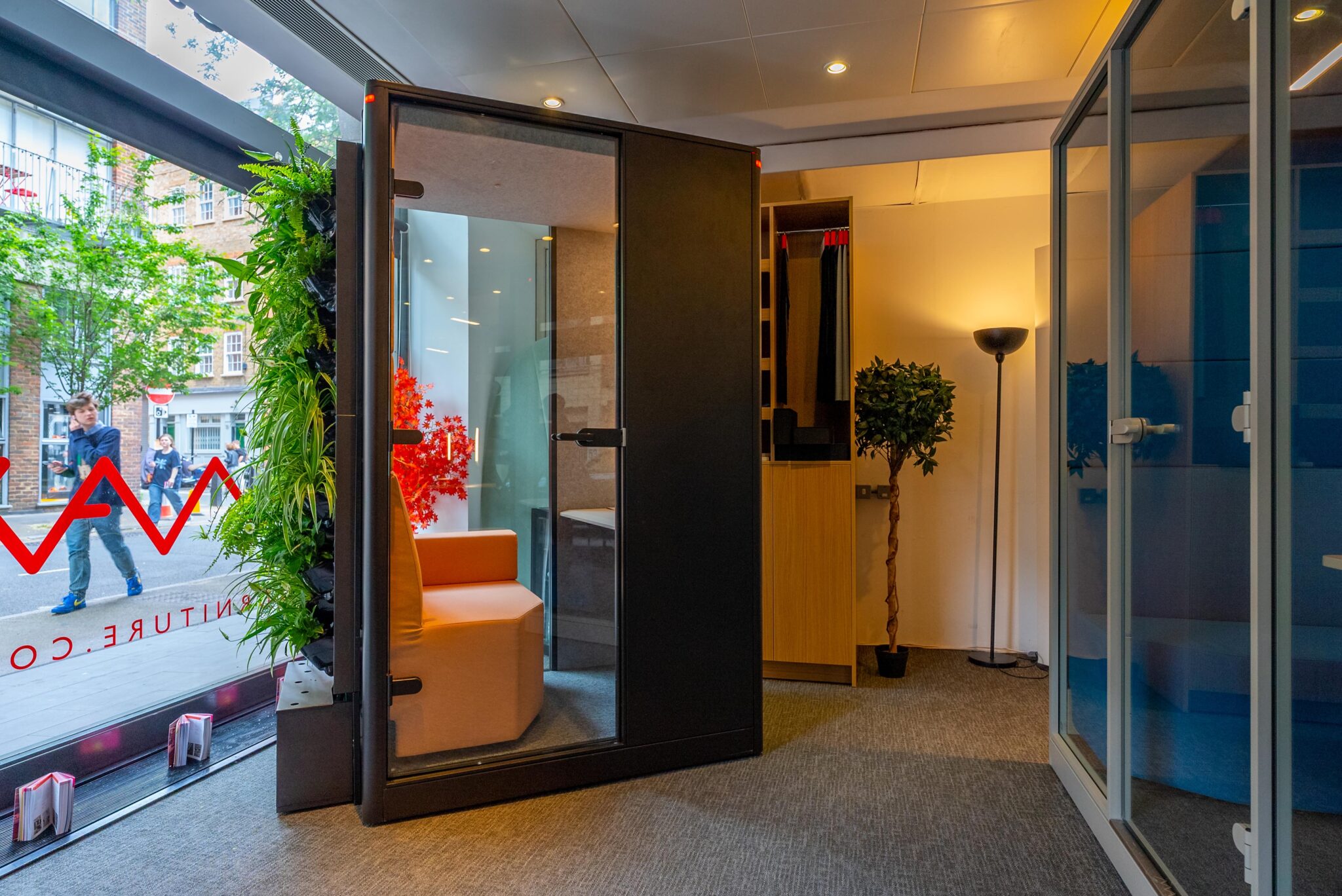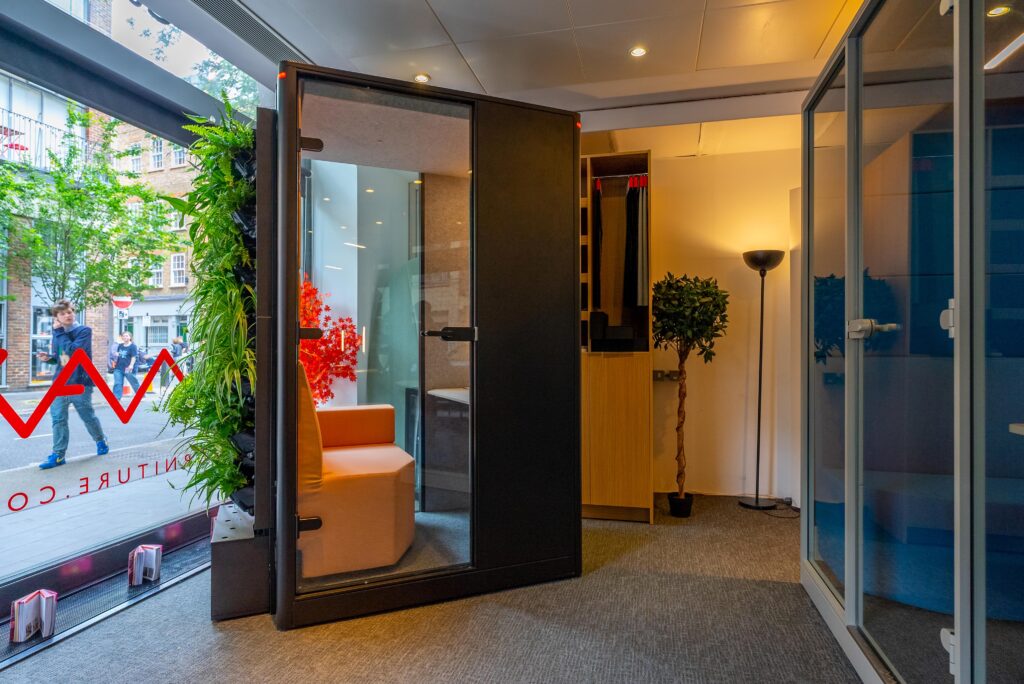 We're sticking with the slightly larger offerings for our next choice, the Max Calma Z.
This mobile working space is perfect for any dynamic office and is the ideal place for getting your head down and diving into the task at hand.
Great acoustics minimise the distractions from outside, while tons of features inside ensure you're always connected and in the zone.
This is another stylish choice, and while the door is glass-panelled, a fabric exterior covers the rest, providing much more privacy than other options.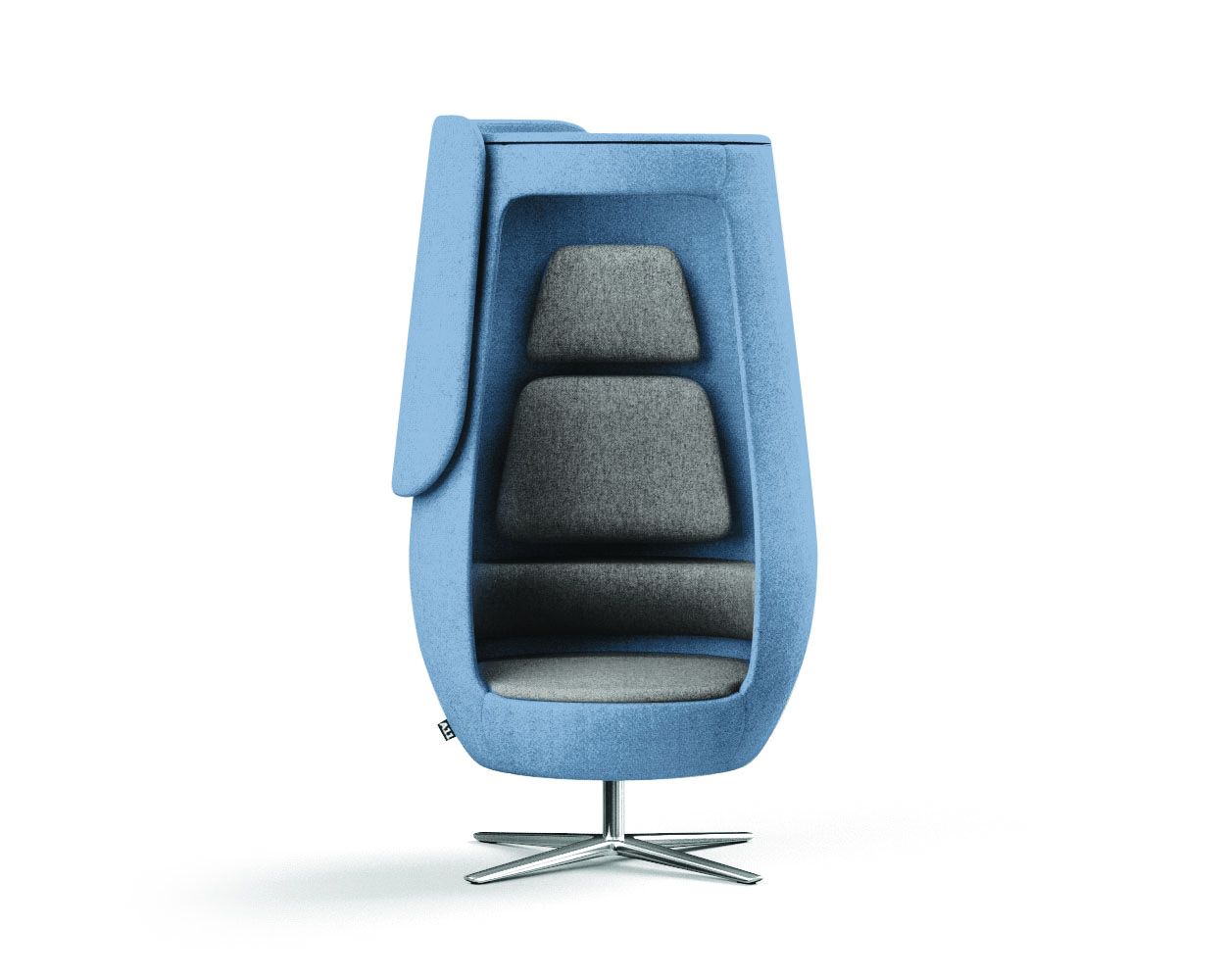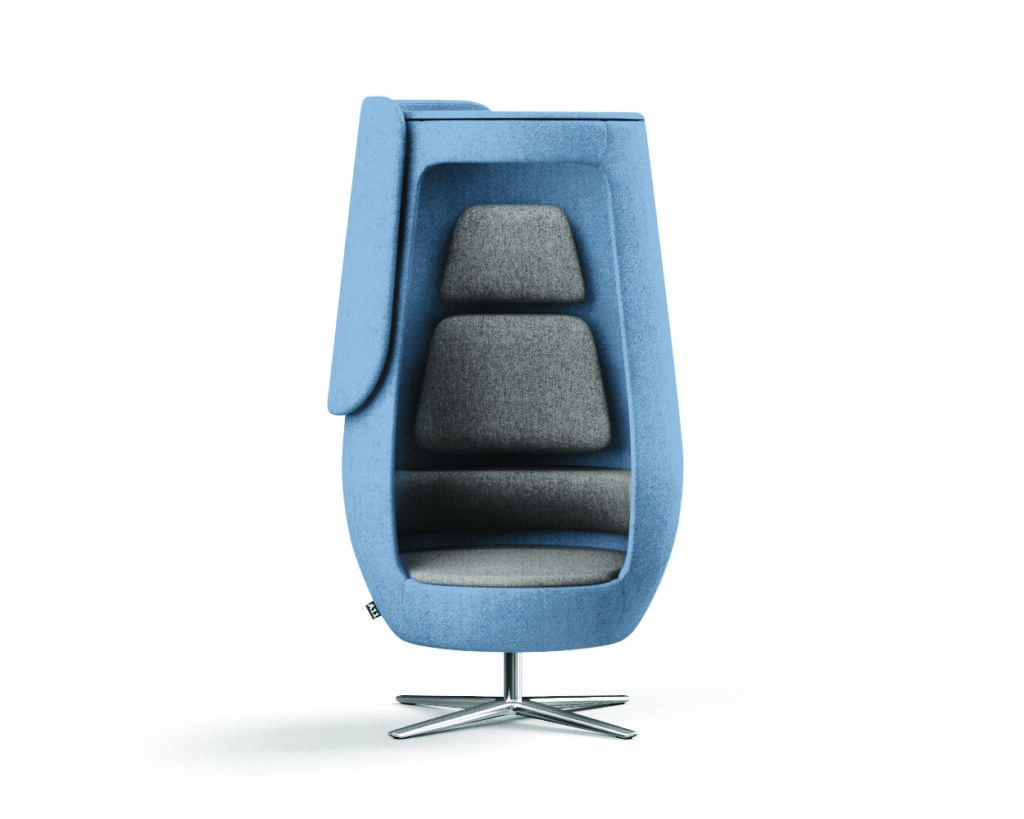 Our final product is something a little bit different.
While not an office booth per se, the Hush A11 is a stunning product that can make a real difference to any office space.
These seats look amazing and do provide a portion of privacy when an employee wants to break free from distractions.
A sliding panel allows someone to get a degree of seclusion, and great acoustic properties help to drown out the sounds of the office.
If you're looking for something a bit different and want to maintain a modern design and feel in your office, then this is the perfect choice for you.
Solo Office Booths from Max Furniture
Having somewhere that an employee can break free from the distractions of the office and get their head down to work is essential for a modern workplace.
To see all of the products above, and many more, why not head over to Max Furniture?
Our range contains booths of all shapes and sizes, so you're sure to find the perfect one for your workspace.
Want to know more? Then get in touch today.