When many people think of acoustic booths, they may think of traditional office space, but these pods can be used in many different workplaces.
The qualities they offer lend themselves to many different scenarios, and they can add a really positive element to any setting they are placed in.
Here at Max Furniture, we work with a wide range of businesses, helping them to install acoustic booths and find new ways to make their workplace free of distractions and full of collaboration and productivity.
In this guide, we wanted to list a few of the workplaces we think these booths are perfect for, and just why that's the case, so let's take a look.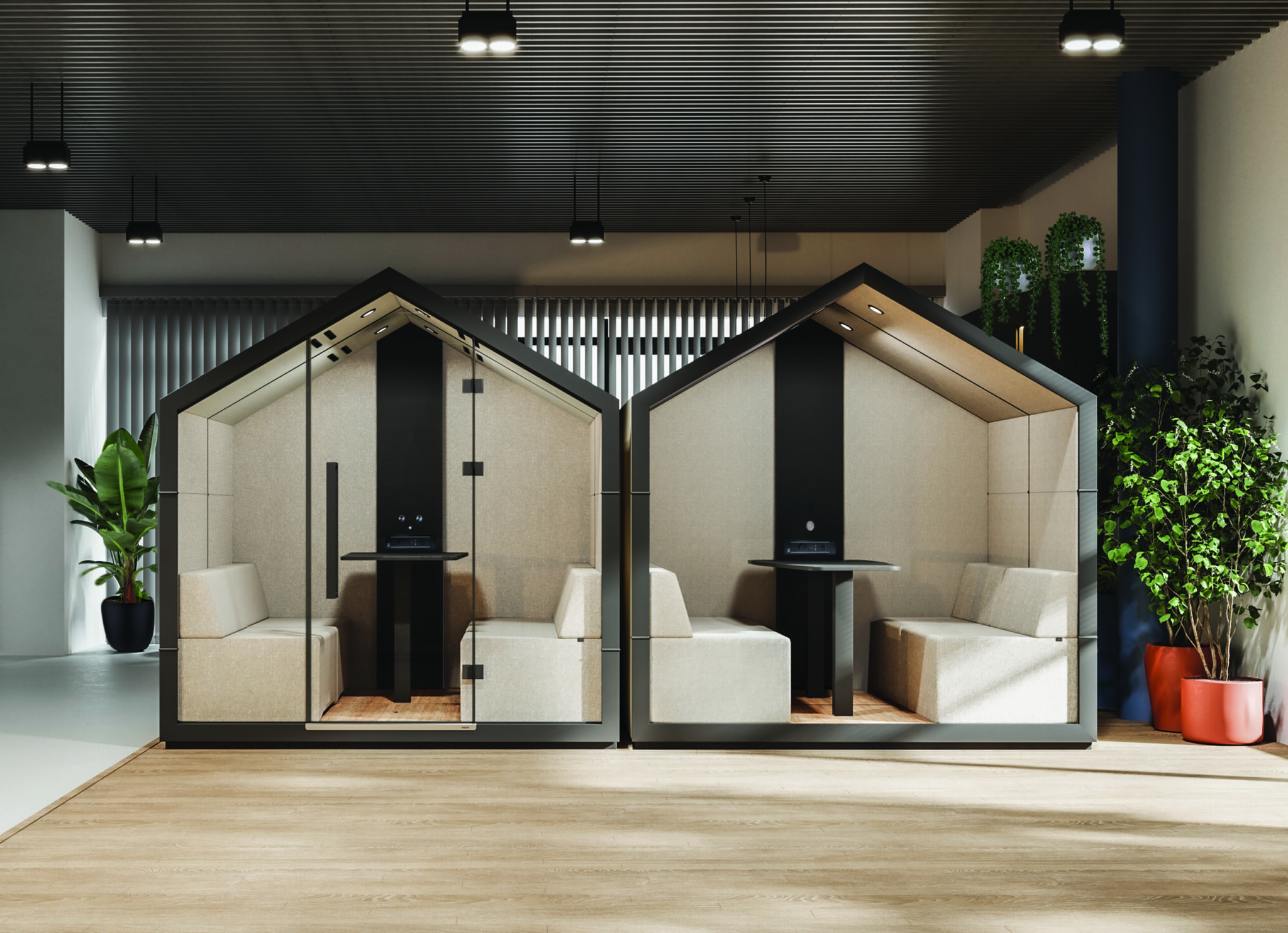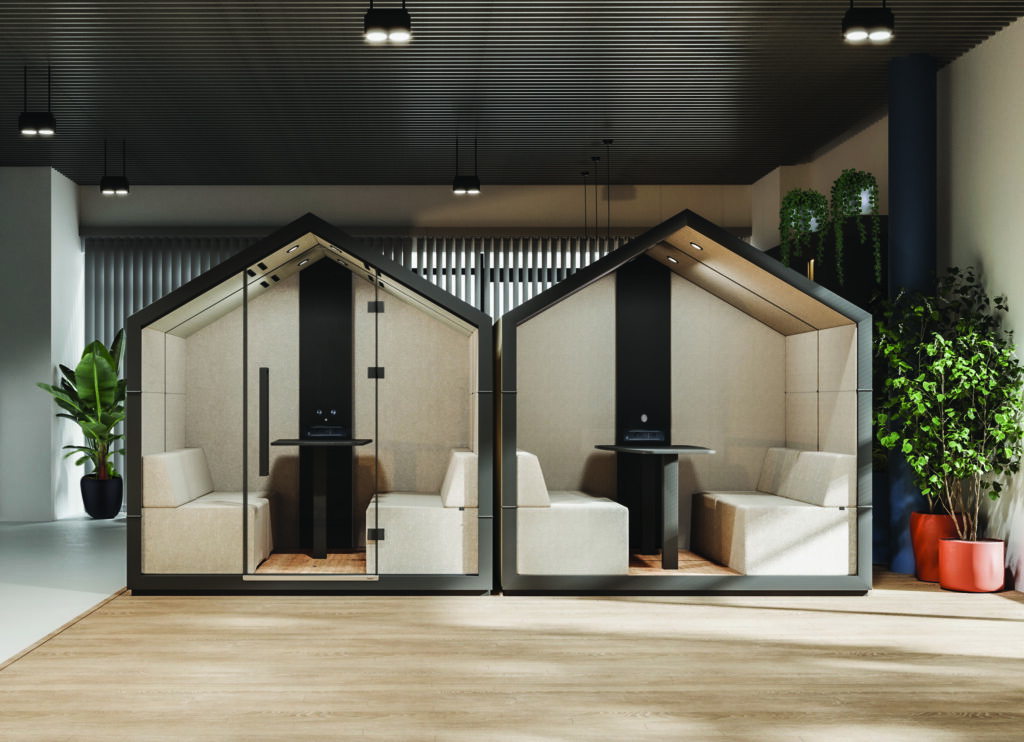 Why Workplaces Choose Acoustic Booths
There are many reasons why a acoustic booth makes a great addition to a workplace, including these:
· Drown Out Noise – While this may seem like an obvious point, it is still an important one. If you can create an environment where employees can speak to each other and with customers without noise disruption, then this is perfect for holding meetings and having positive discussions.
· Keep Things Confidential – In many workplaces, customers and workers may want to discuss matters private to them. There may also be information that can't be made public, and if you have a location such as a acoustic booth to hold these chats, both parties can speak freely without fear of any leaked audio and information being overheard that shouldn't be.
· Embrace Remote Working – The world of working is changing, and as more companies adopt a remote or hybrid approach, the need for a place from which to hold video conferences is growing. An acoustic booth is the perfect place for this, providing all the technology and comfort you need to have a great chat, no matter where your attendees are in the world.
· Boost Your Brand – Something that isn't often thought of when people think of acoustic booths is how good they can look. When decorated to fit perfectly with the tone and style of your brand, it can be a real statement when you show customers or external stakeholders and is always sure to leave a big impression.
These are just several reasons of many to why an acoustic booth is always a good addition to a workplace, and here are five settings they can fit in.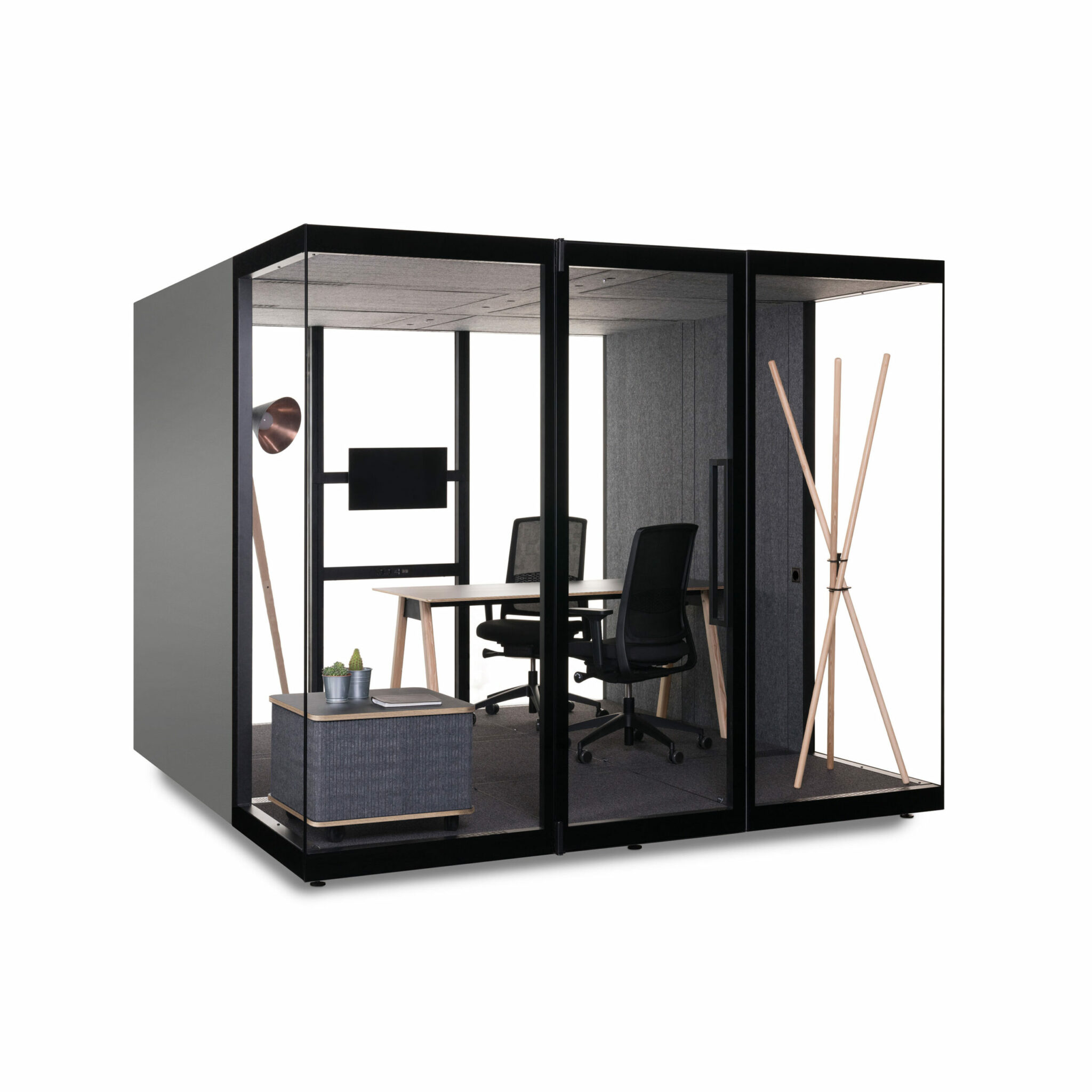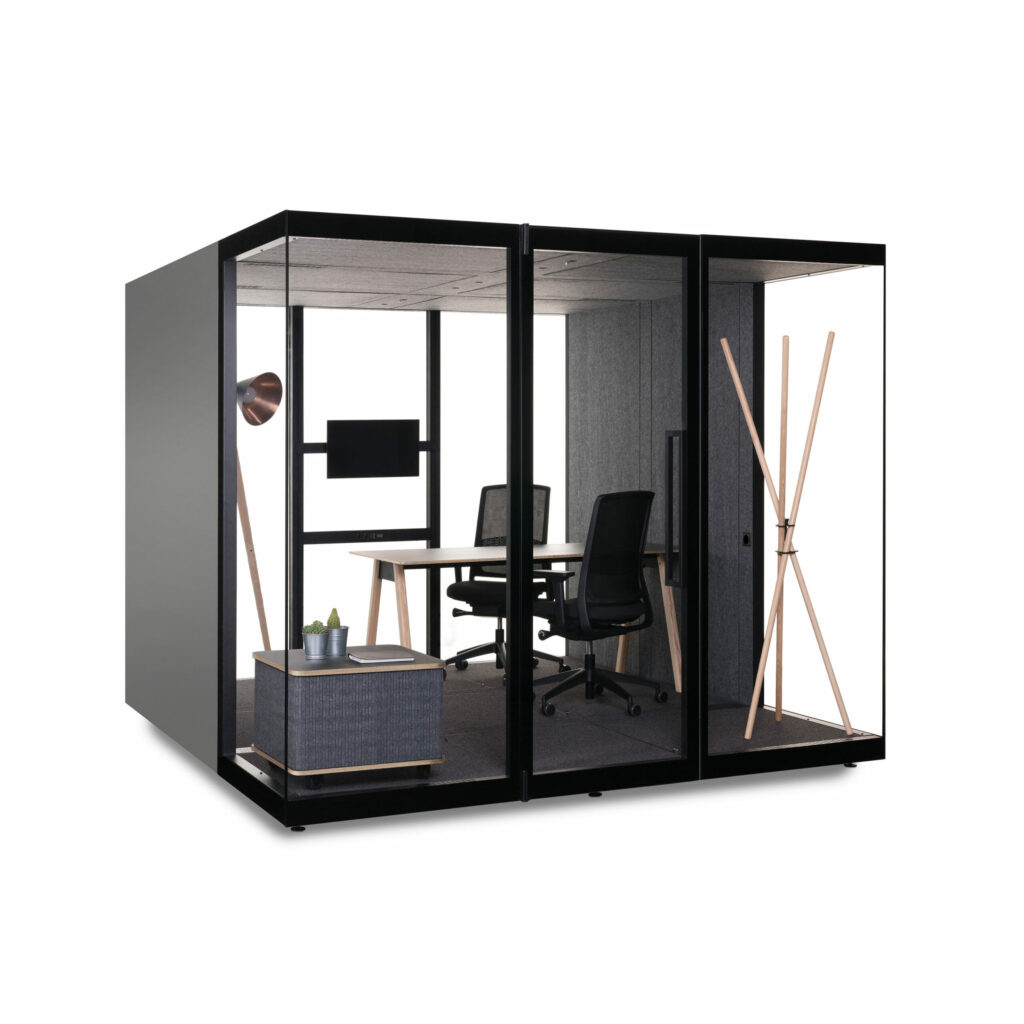 5 Great Settings for an Acoustic Booth
Offices
Let's start with the big one.
Acoustic booths make stunning additions to offices and have many ways of benefitting the staff that occupy them.
Firstly, it is a great place for employees to get their heads together and talk through ideas. It can also be used as a meeting booth (many acoustic booths have the technology to host video conferences).
An open office can be a noisy place, so having somewhere that can also offer some solitary time to a worker who needs to really focus is also a big plus.
Finally, in a co-working space, an acoustic booth can provide a great space to work on a confidential job with employees from your business without having to worry about anyone from outside your organisation overhearing.
Call Centres
Call centres, or places where a lot of time is spent on external calls, are notoriously loud spaces.
With many workers all speaking on the phone to various clients and customers, it can feel impossible to escape the noise and get a bit of privacy.
With an acoustic booth though, this can be possible.
These pods come in various sizes, and you can even get a one-person pod for someone who has an important call and wants to really focus on the task at hand.
Being able to offer this space means your workforce can speak to a customer without background noise, allowing them to really focus on the call at hand and better communicate to the other party.
Banks
One place where an acoustic booth works really well is in a bank.
As you invite customers of the bank in for meetings, there is a high chance that the topic and content of the conversation will be confidential and private.
You will be talking about personal finances and possibly handing over sensitive information, so by having somewhere your customers know is safe to discuss this, you can give them some peace of mind that everything they say is for your ears only.
This is also a great way of protecting against cases of fraud and other security breaches.
By installing a booth like this, you are showing your customers you care, and this is a great way of enhancing their experience every time they visit.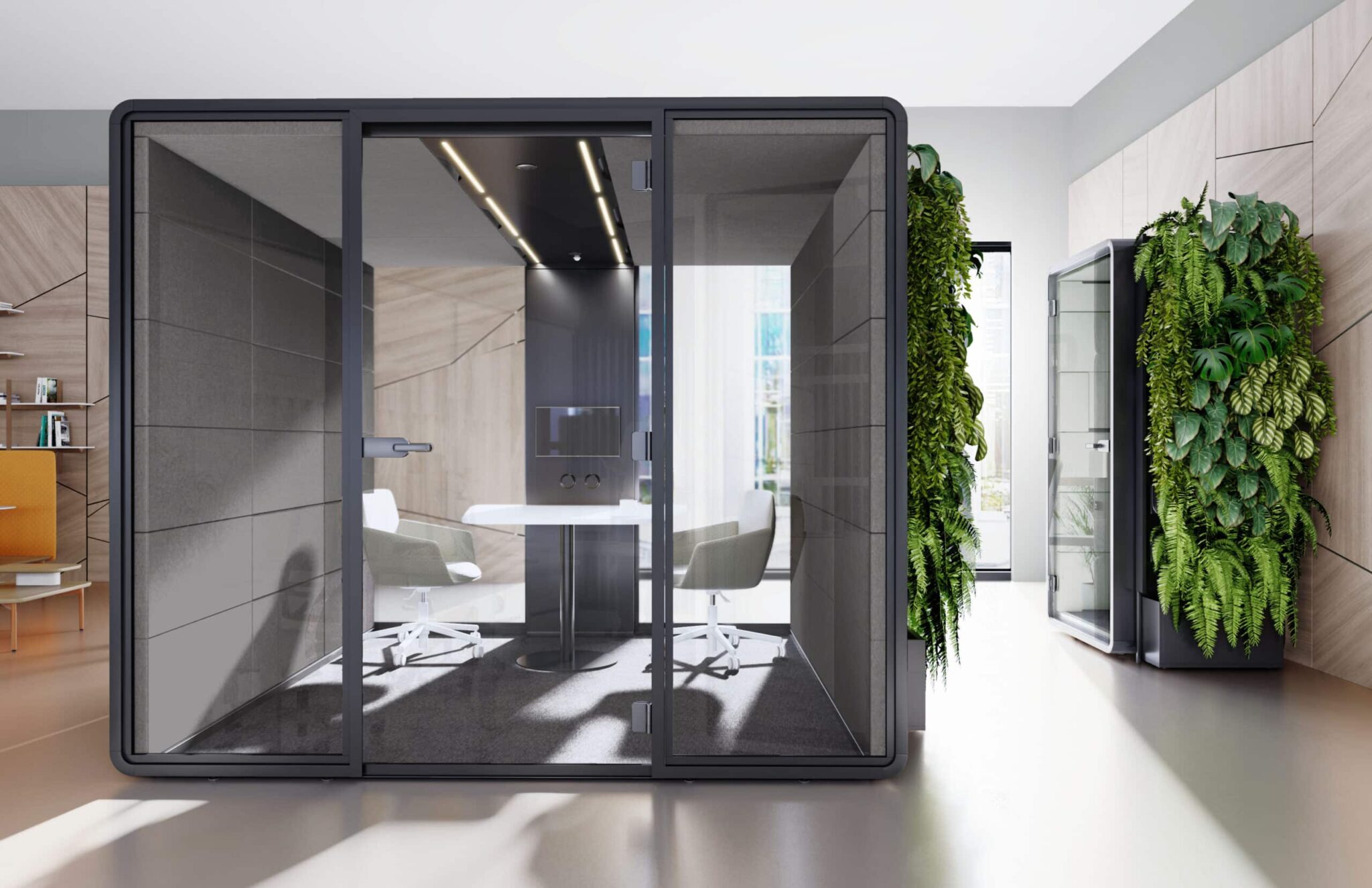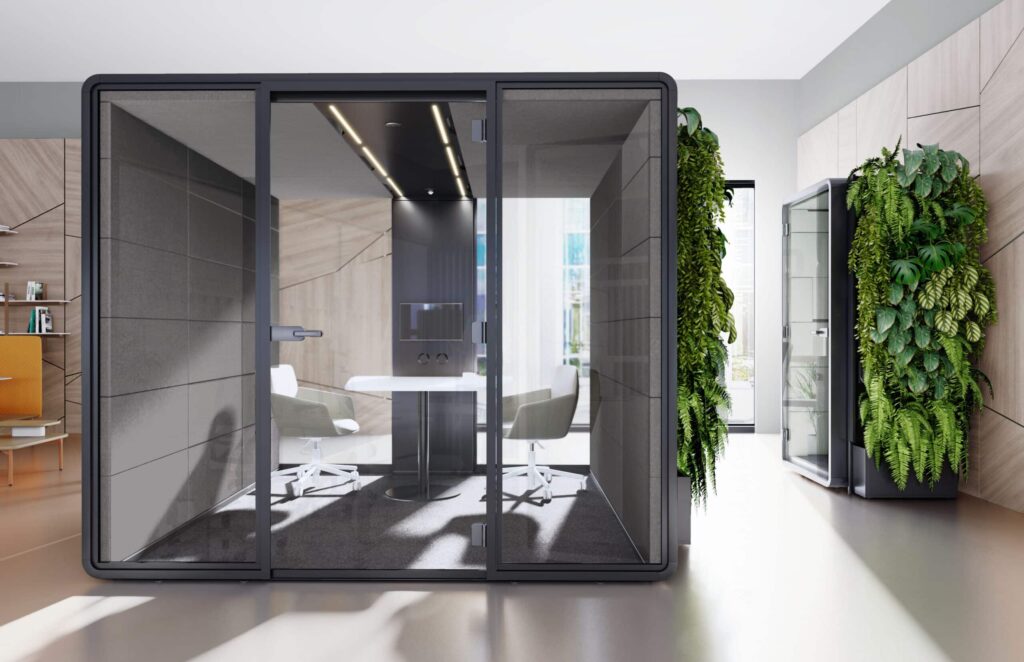 Medical Establishments
Another place where confidential information is often shared is in a medical facility.
Somewhere like a pharmacy or GP practice can massively benefit from having a place to have quiet discussions with a patient.
If the patient knows only the doctor can hear, they are more likely to open up and share the reason for the visit.
It is also a great way of avoiding anything that may distract a patient and allowing them to focus on nothing but what the doctor is saying.
In terms of the doctor, there may be times they need to hold video calls, or even undertake their own research, and an acoustic booth is the perfect place to do this while drowning out the sound of the rest of the building.
Creative Studios
Creative workplaces are the ideal setting for an acoustic booth.
Whether you are creating video content, podcasts, or even finding somewhere to focus on your latest set of photographs, having a space with no exterior noise can be a big help.
When recording audio, this means there will be nothing to disrupt the noise of the content in the background that could leave the production feeling unprofessional and unfinished.
It is ideal for really focusing on a project and editing video and audio for example.
Something else that takes place in many creative studios is brainstorming sessions, and if you can have somewhere to hold these that drowns out all exterior noise, this is ideal for really focusing on the task at hand.
You also get many presentations and pitches in creative industries, and this is a great setting to hold these also.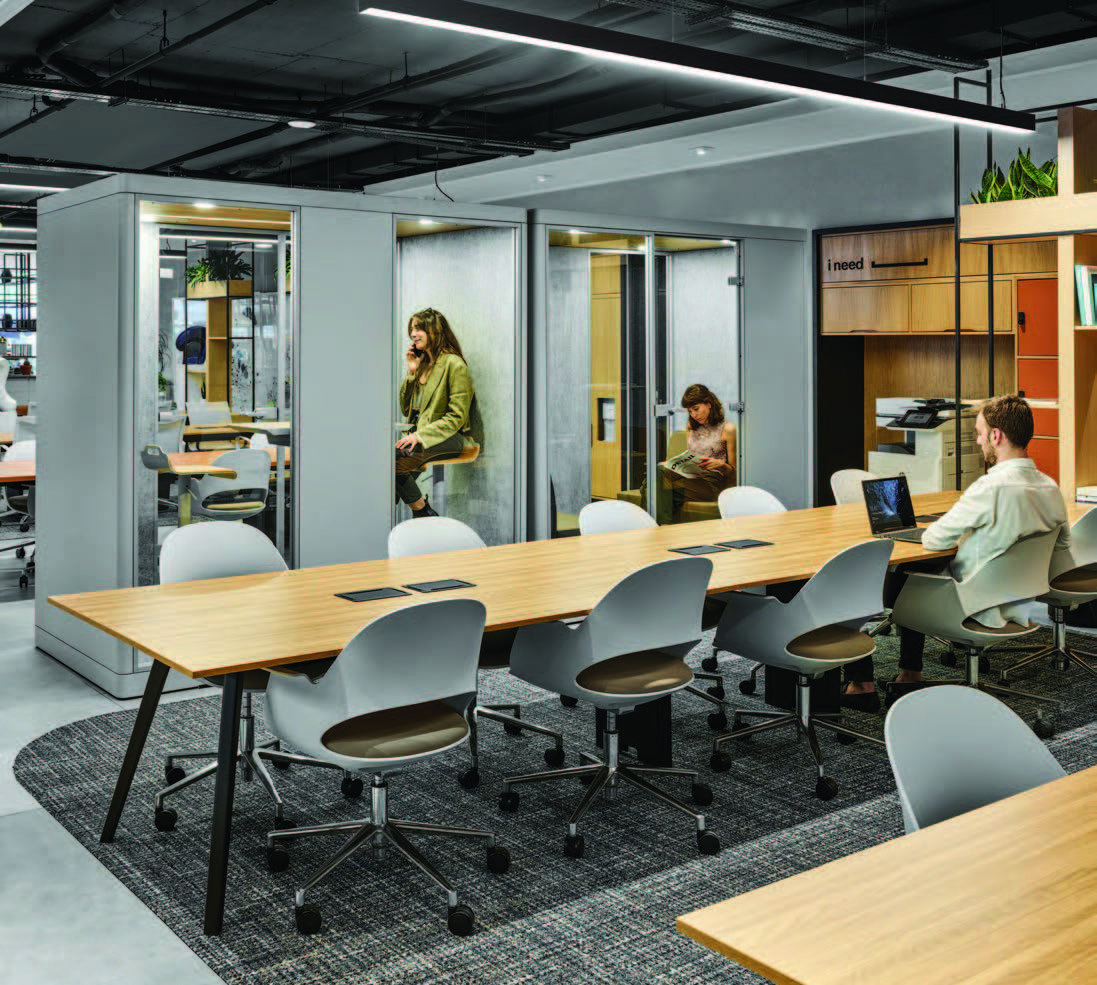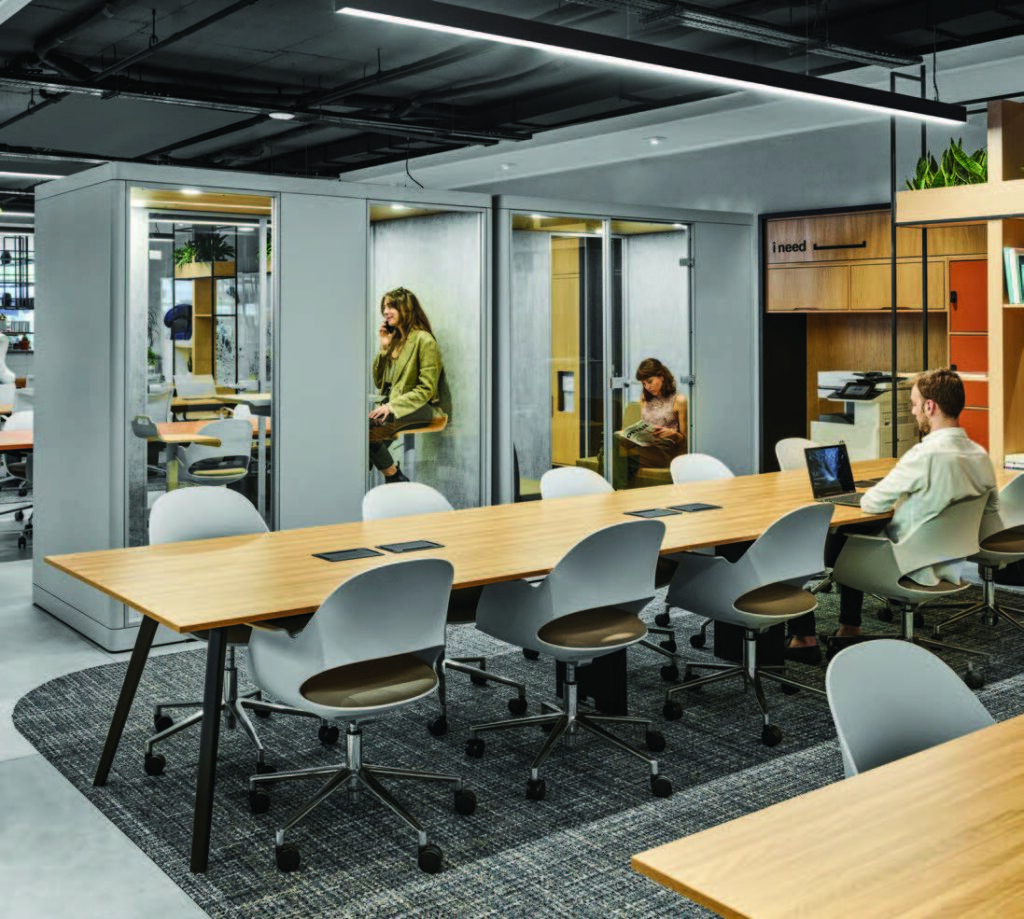 Acoustic Booths from Max Furniture
Our team supplies acoustic booths to various workplaces throughout the UK.
From banks to offices and beyond, we can transform your workspace and provide a space where you can collaborate with workers, enjoy some quiet time, and more.
Why not check out our blogs for more information, or, if you have any questions, get in touch today.