Visit our London showroom
You'll find us in the heart of Clerkenwell: home of contemporary designers, the world-famous Clerkenwell Design Week, and a hotbed of inspirational showrooms. Pop along to see us on 25 Britton Street, London, EC1M 5NY.
Sound-proofing solutions for your clients
All under one roof, leading acoustic solution experts
We are experts in acoustic solutions. Whether it's for an office, hotel, educational setting or hospital, we're here to make your life easier, making the experience seamless for you and your client. We handle the whole process from site survey, specification, design and selecting fabrics and finishes, to ordering, shipping, paperwork, delivery, installation and aftercare.
We've recently installed acoustic booths for AstraZeneca, Ely Lily, Ford Dagenham, the Football Association of Wales and Gloucester Hospital.
We're committed to delivering a seamless customer experience.
Our friendly team are sound-proofing technology experts - ask us anything!
We use PCon planner to create 3D visuals of your booth designs.
All the booths, under one roof
We have booths, fabrics, carpets and finishes for every need at our Clerkenwell showroom.
Our Brighton warehouse means you can easily adjust delivery dates to suit your build.
The ultimate thinking space
Our mission is to control the excess office noise that affects stress levels and reduces productivity. Choosing an effective acoustic solution can create a well-balanced, calm environment that also removes worries about discussing confidential issues. We want to help improve mental health and well-being and encourage people back to the work.
Responsible acoustic design
"Having Max's booths in our workspace has meant that we can expand the different work settings and improve the performance of our team and business within weeks."
Managing Partner – Leathwaite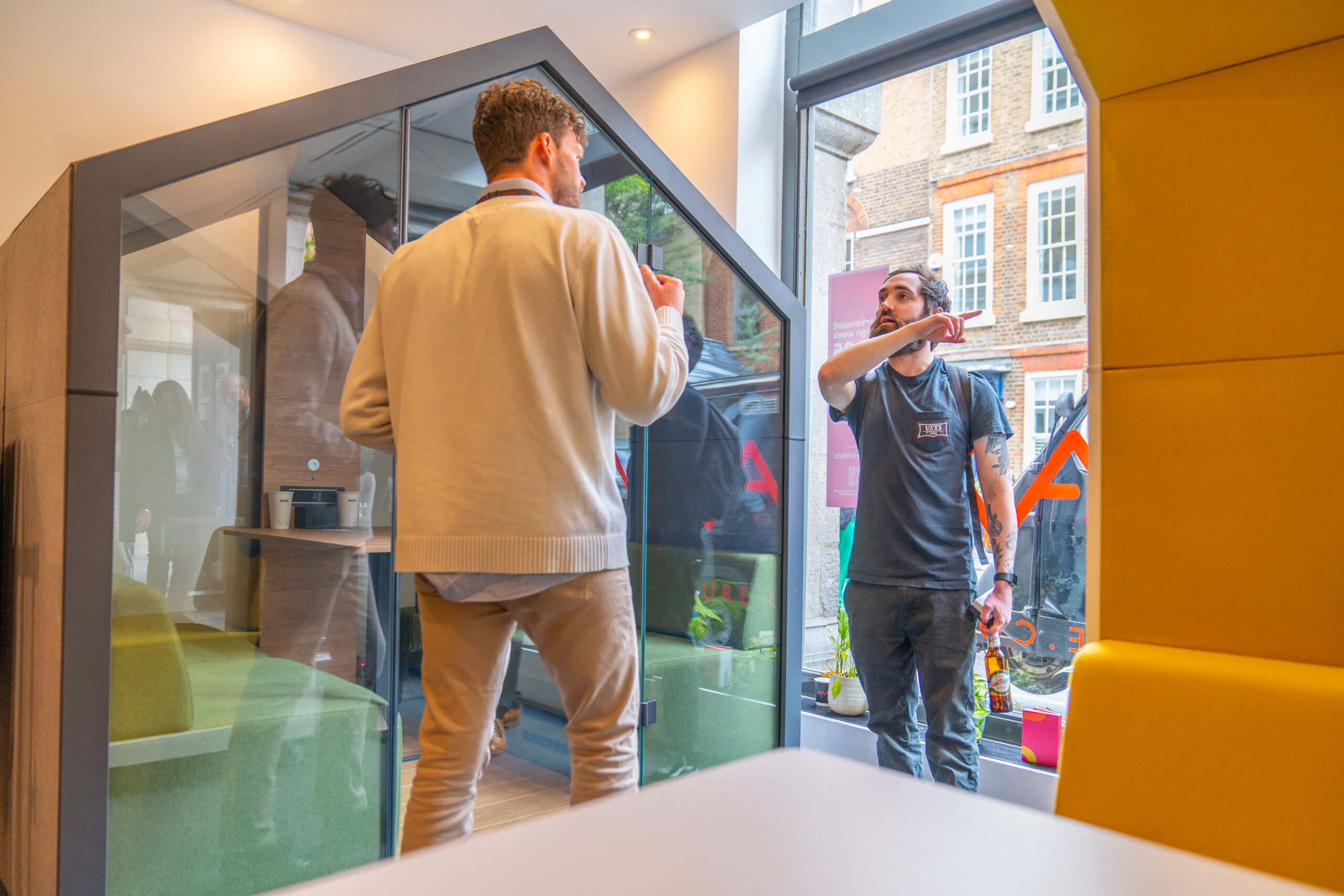 We work with dealers, interior designers, architects and clients nationwide.
Visit our London showroom
Ask us a question, book a visit to our London showroom or request specs and pics!