The Bejot Treehouse standing phone booth provides the perfect mix of style, functionality and Sound reduction. This stylish design-led booth Phone booth seamlessly links the charms of nature with the modern workspace, emulating the relaxed feel of a childhood treehouse. Perfect place to take calls in a quiet relaxed manner.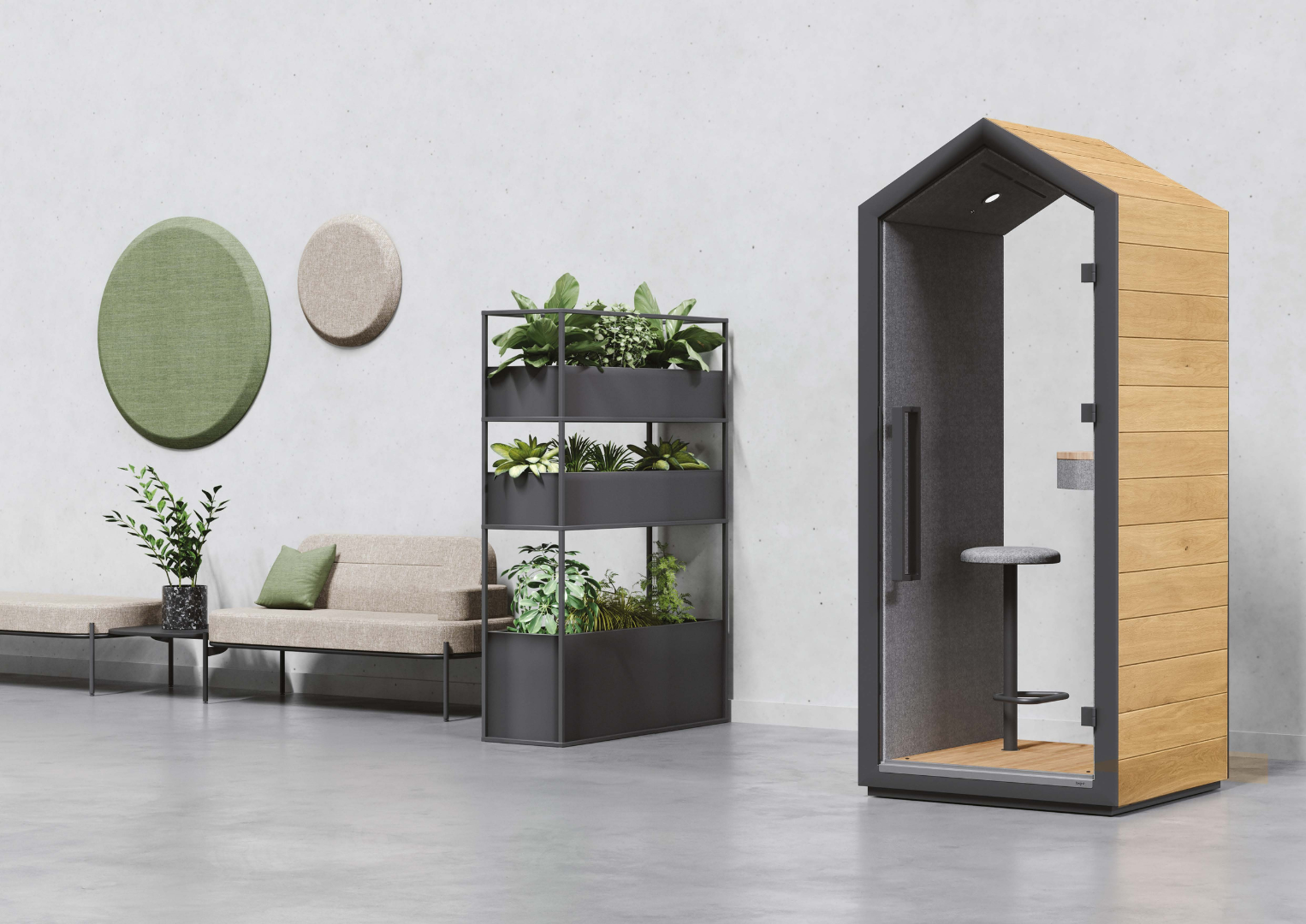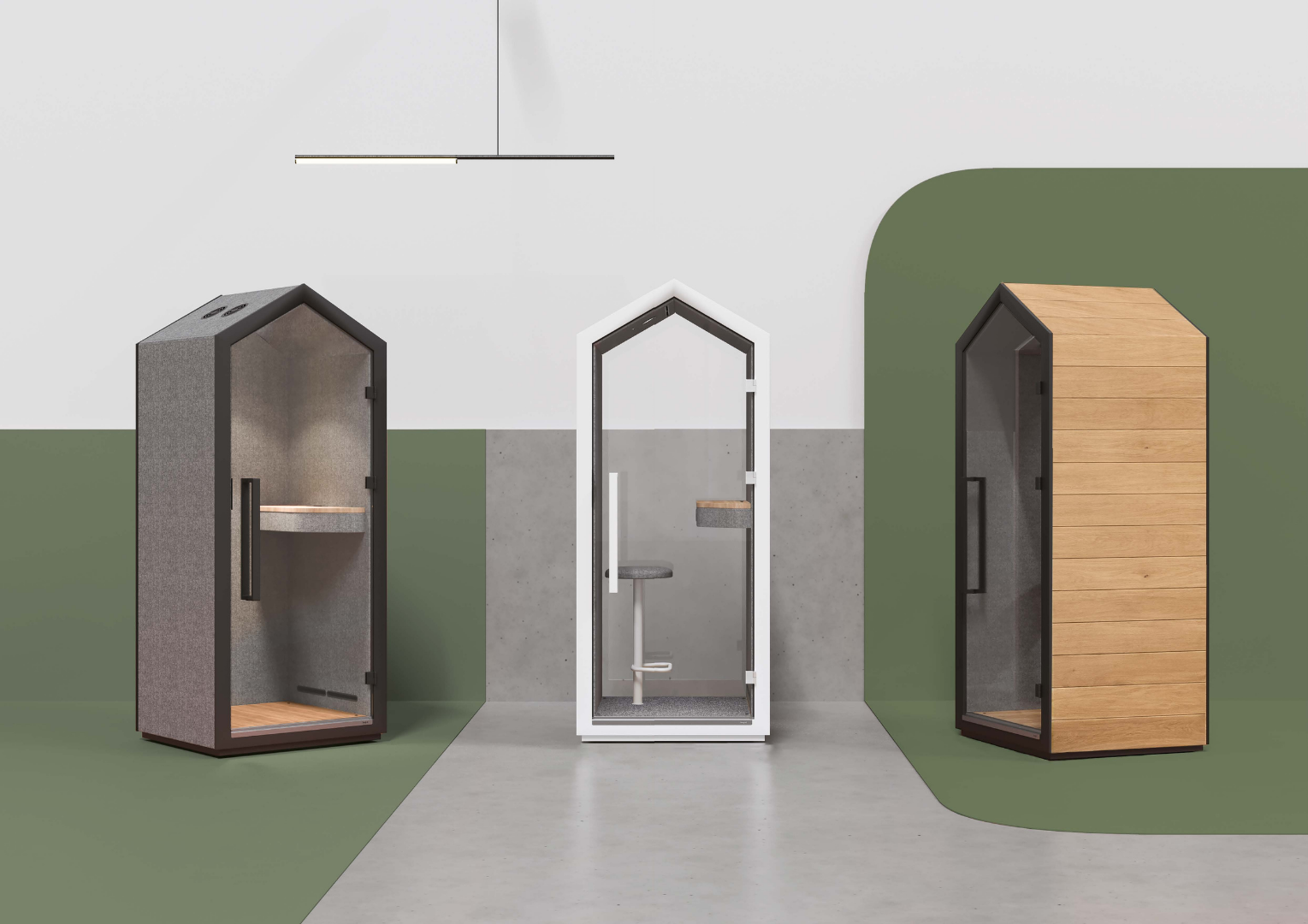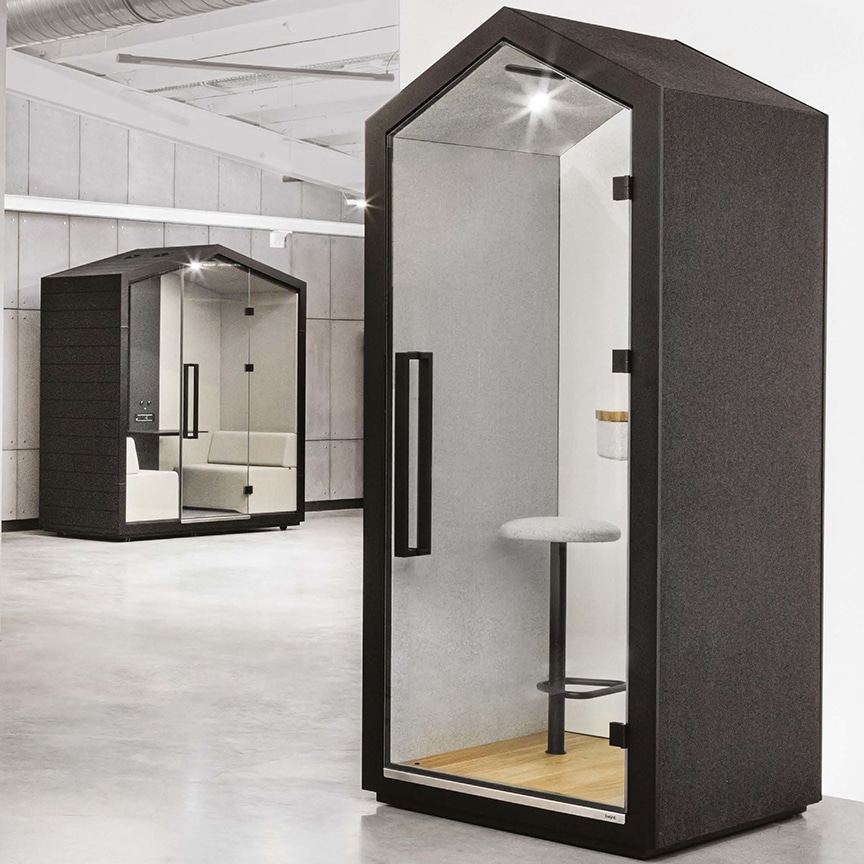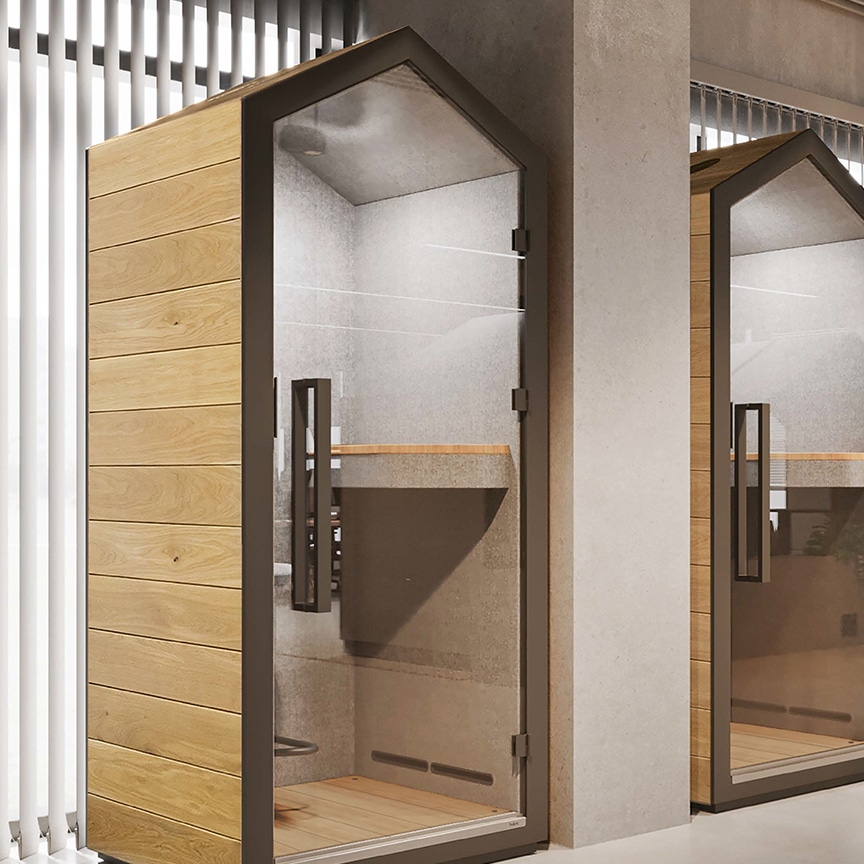 1000(w) x 2420(h) x 1010(d) mm
High quality Upholstered interior and exterior fabric
Wide range of finishes and exterior styles
Easy to move with installed casters
"Office design is our passion and it is our goal to choose the best and smartest solutions in collaboration with the customer. Thanks to our many years of experience you are guaranteed excellent advice!"
Edit company name/job-title here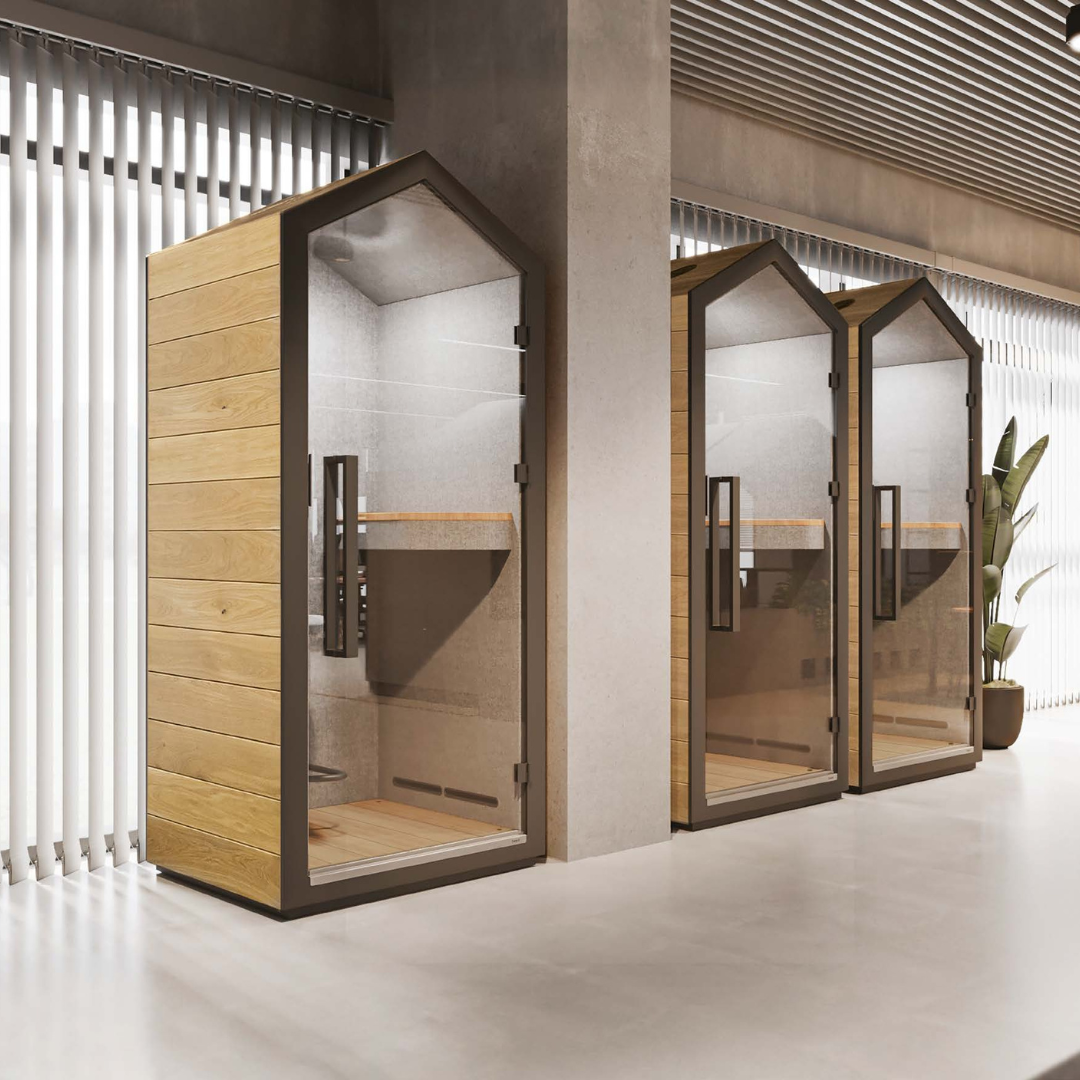 Visit our London showroom
Ask us a question, book a visit to our London showroom or request specs and pics!