HushTwin is made by two conjoined pods, each with their own sofa, desk, lighting, and ventilation. Both 'halves' provide the essential amount of space to work. This unique booth is perfect for teams who need multiple private work areas in their small office. Each pod is acoustically independent of each other, maintaining silence aiding concentration and focus.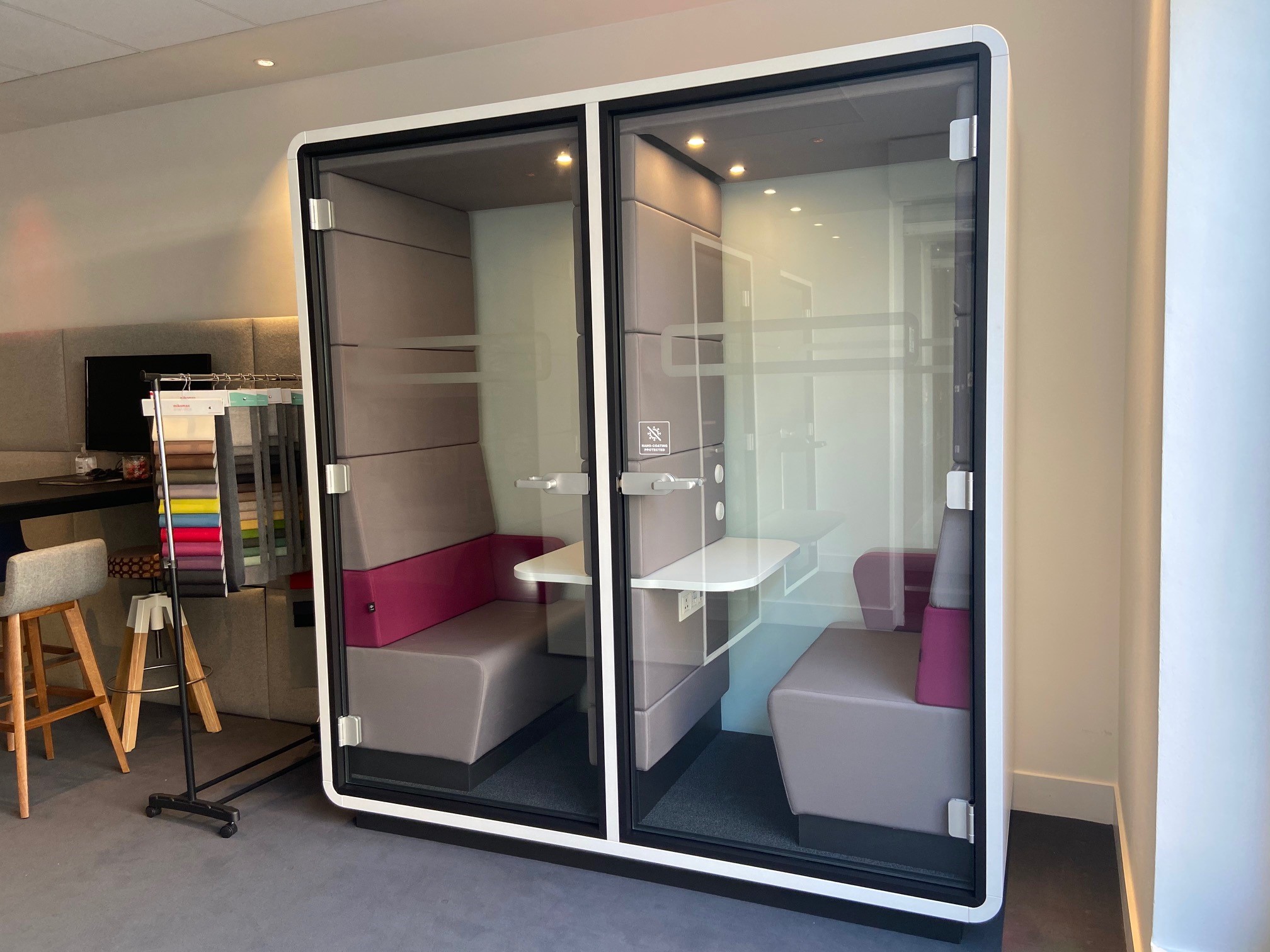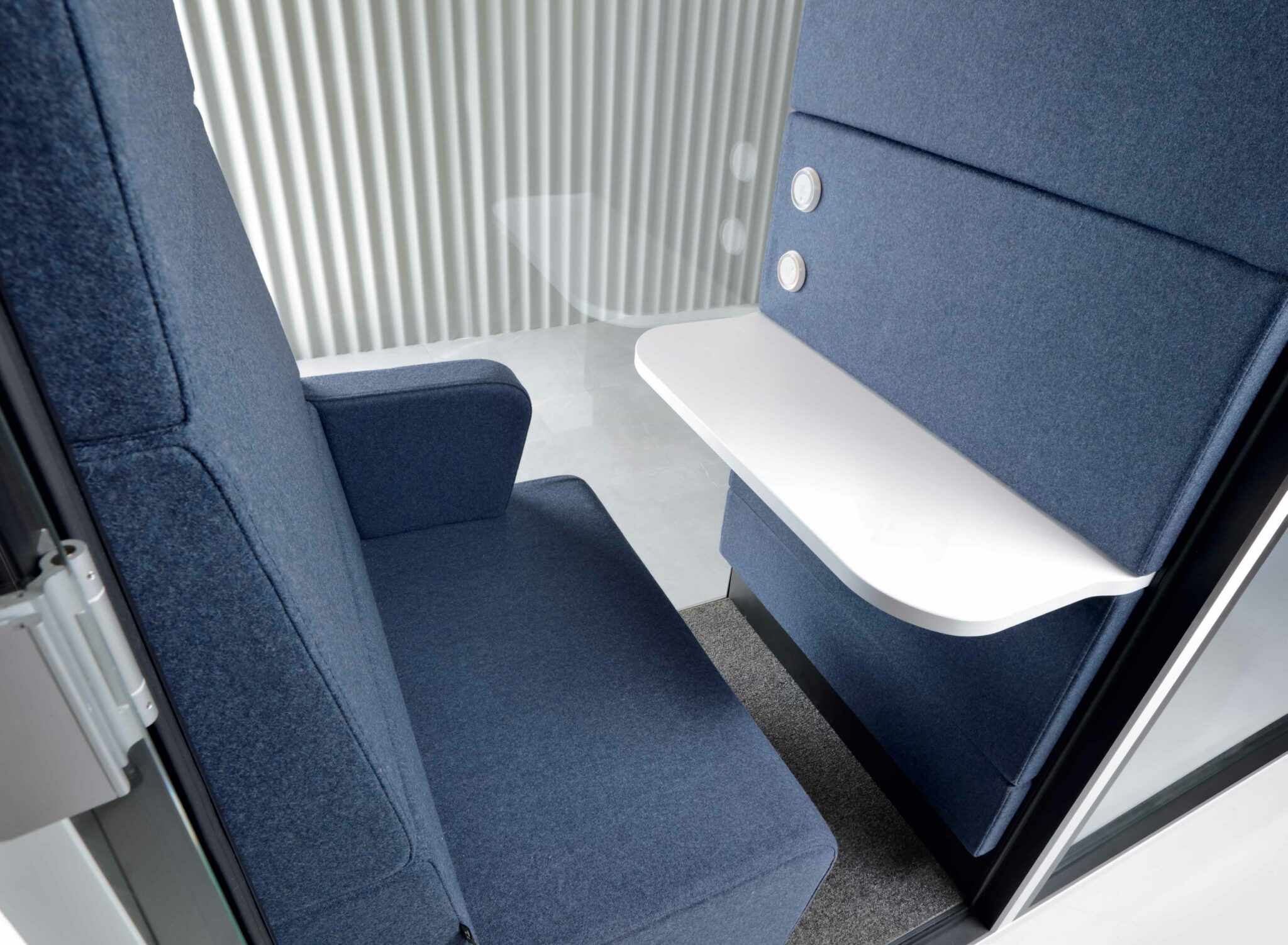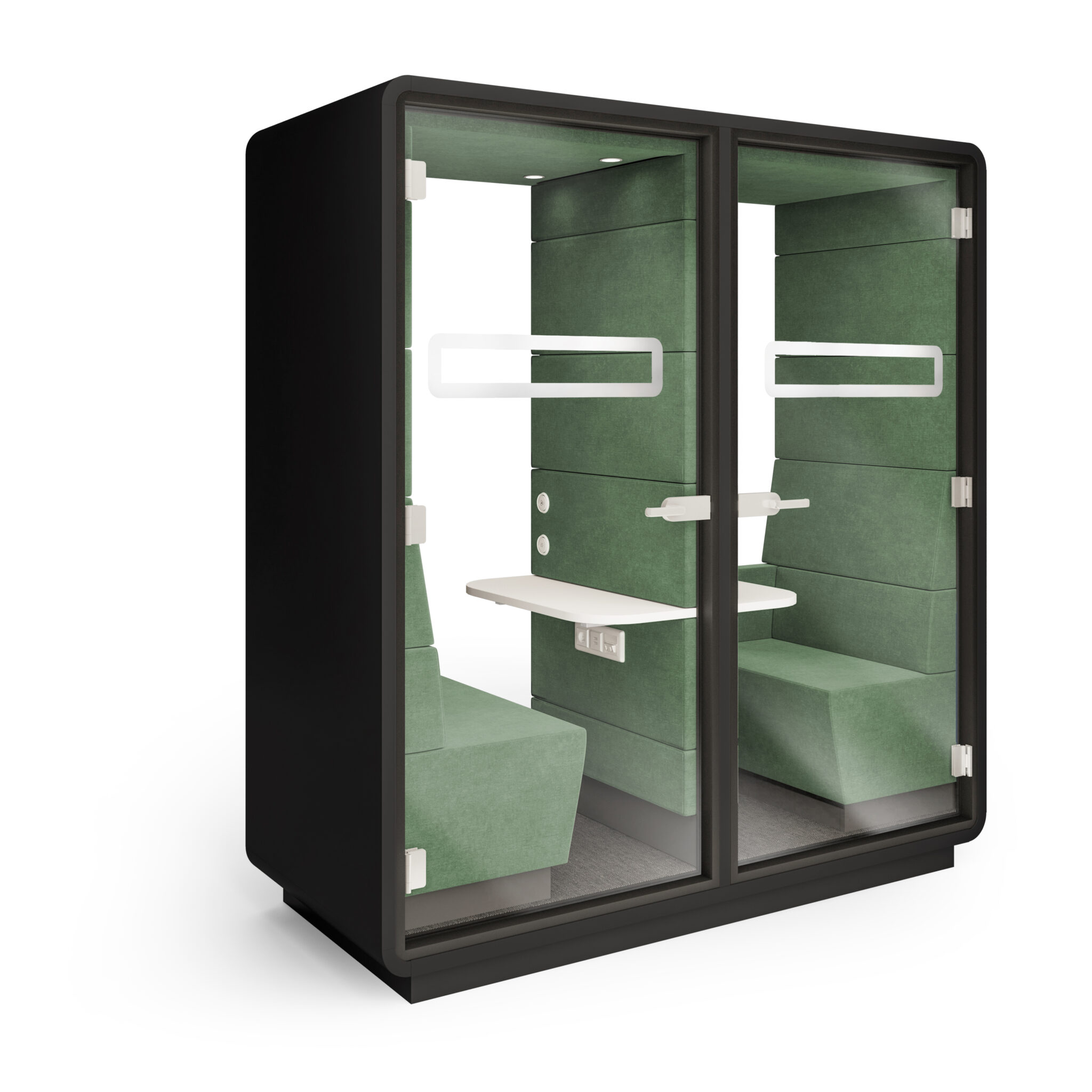 2150(w) x 2300(h) x 900(d) mm
Anti-Viral nano-coating used to prevent infections and Germs
Compact yet spacious feel, occupying less than 2m²
Unique design, made up of 2 conjoining pods in 1 booth
Two acoustically independent work spaces
"Office design is our passion and it is our goal to choose the best and smartest solutions in collaboration with the customer. Thanks to our many years of experience you are guaranteed excellent advice!"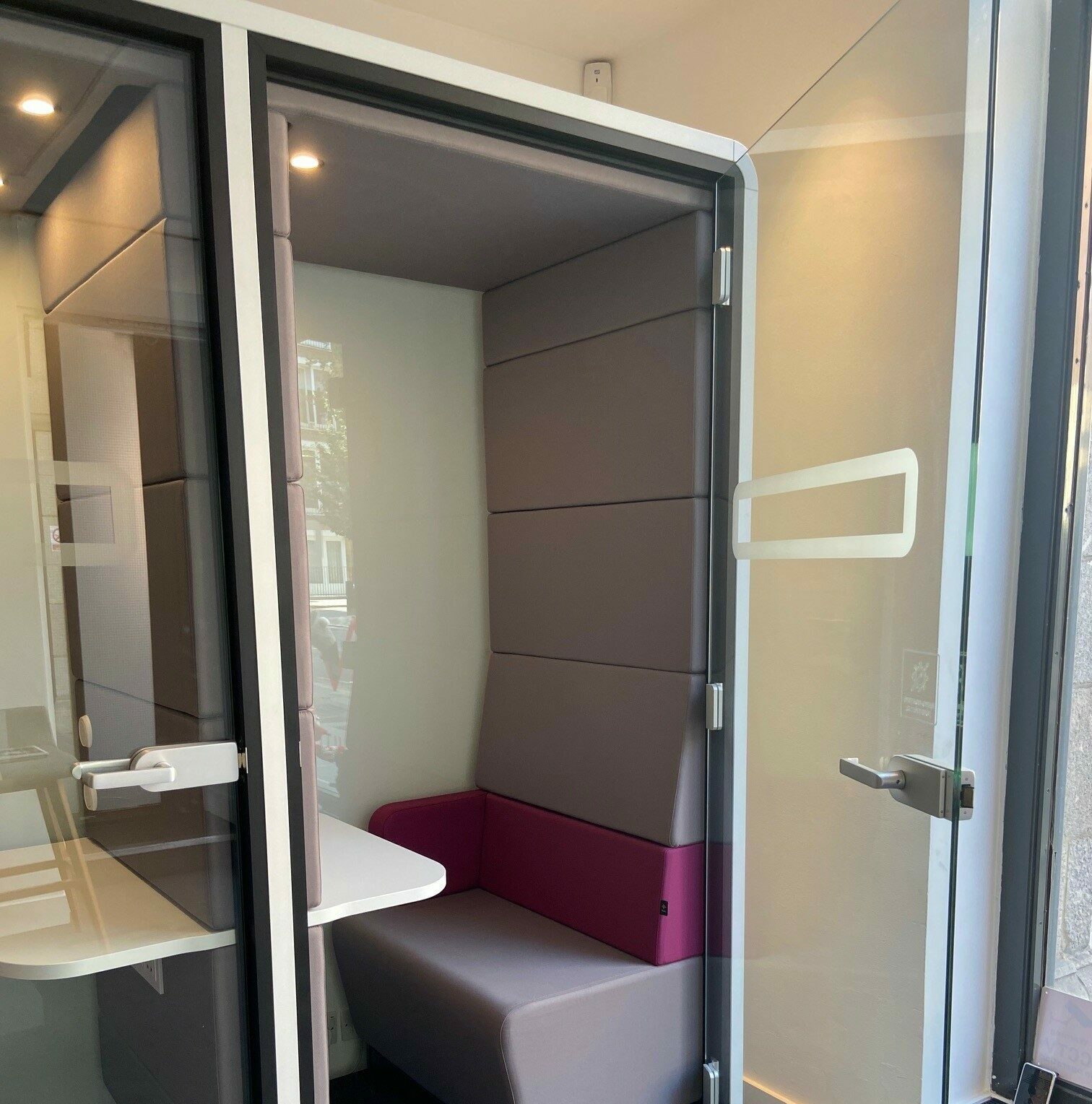 Visit our London showroom
Ask us a question, book a visit to our London showroom or request specs and pics!