HushHybrid was designed to meet the current expectations of effective online work models. It is a mobile solution with built-in soft seating and provides a comfortable space for solo work, especially video conferences. The interior boasts side-screen LED facial lighting and scientifically - certified acoustics for high quality sound and image.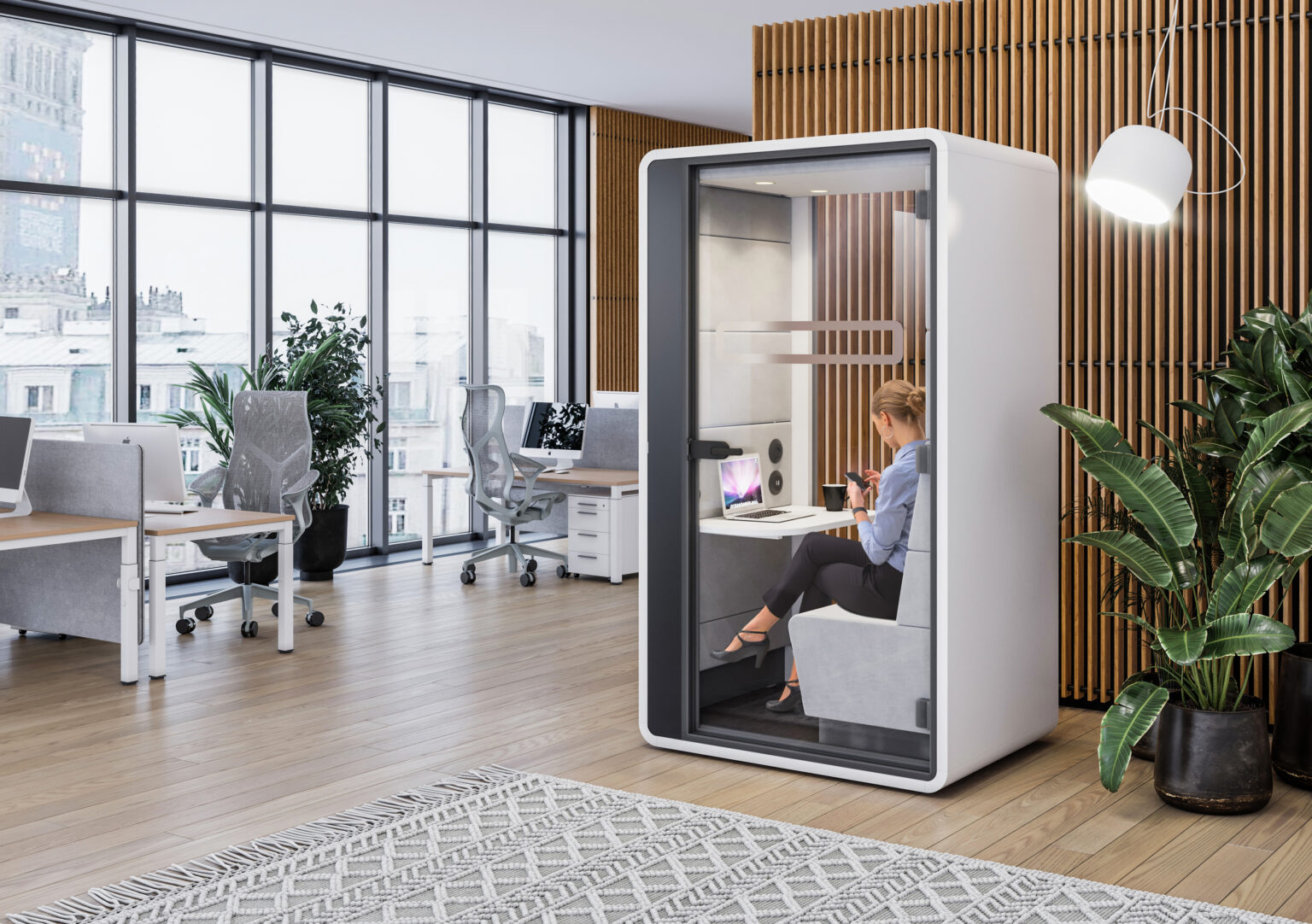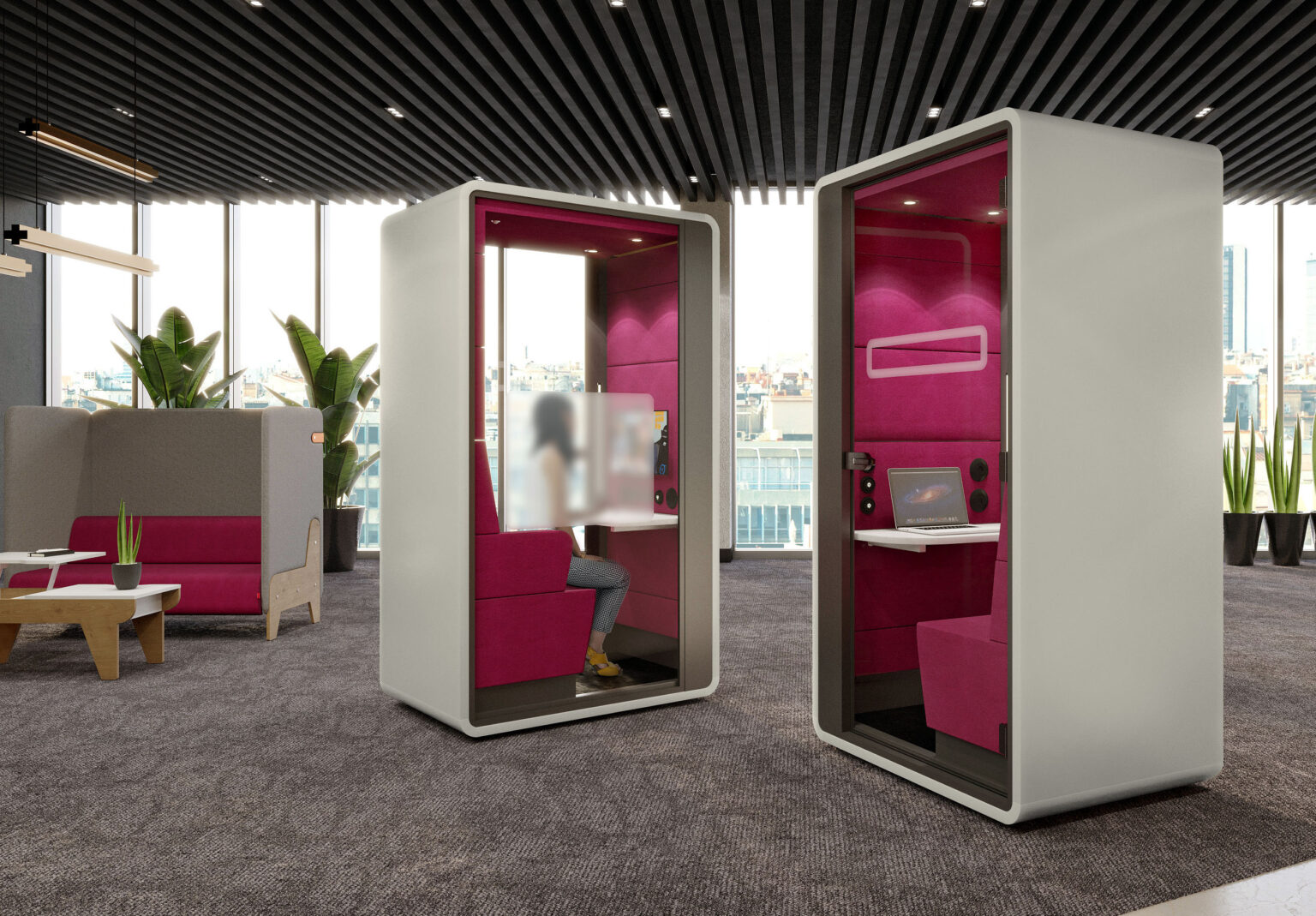 1244(w) x 2230(h) x 900(d) mm
Anti-Viral Nano-coating used to prevent infections and Germs
Focus on comfort for conferences and video quality.
Highly agile and adaptable to any office space
Side-screen Facial LED lighting and acoustics for high quality sound and image
"Office design is our passion and it is our goal to choose the best and smartest solutions in collaboration with the customer. Thanks to our many years of experience you are guaranteed excellent advice!"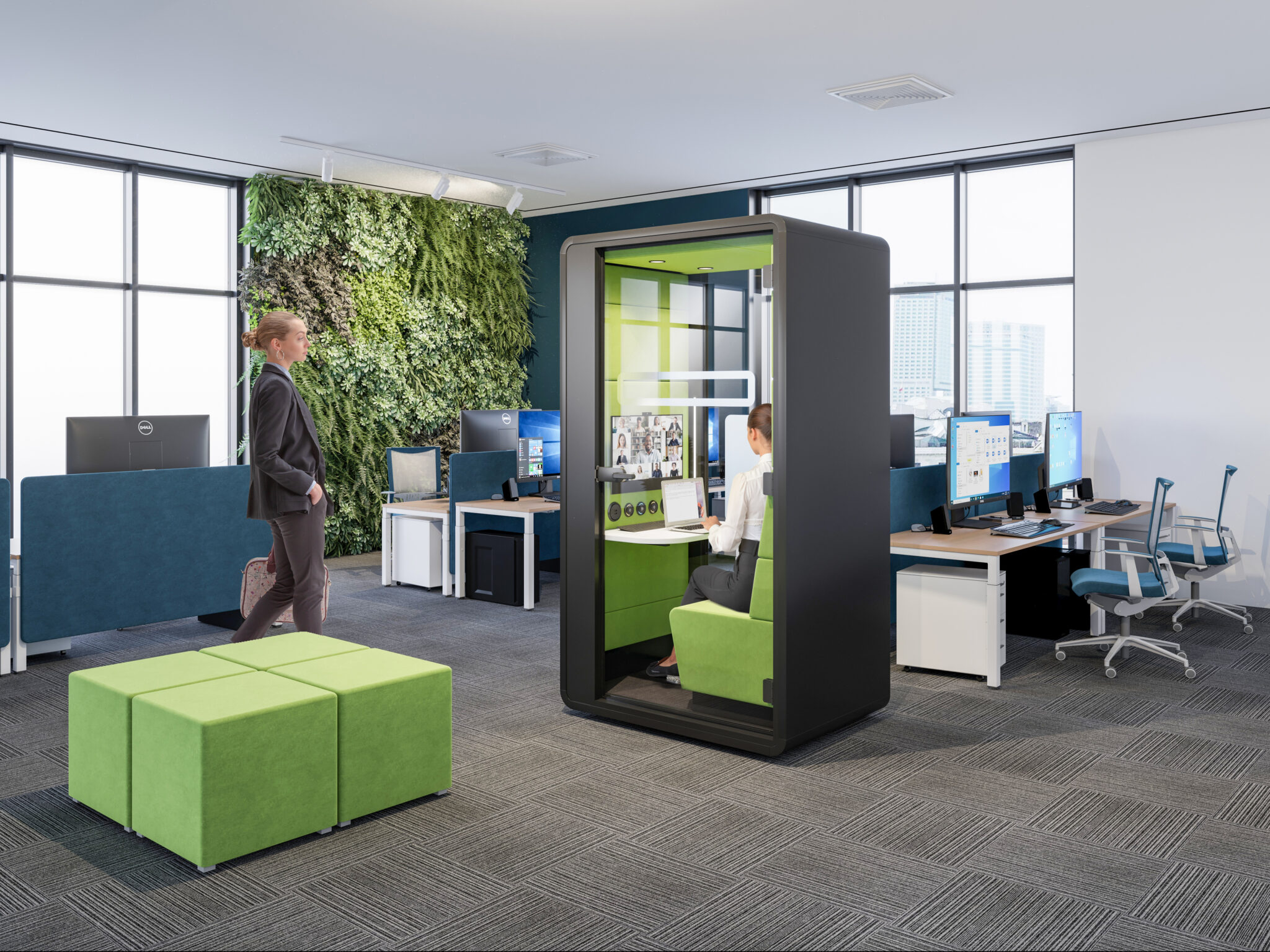 Visit our London showroom
Ask us a question, book a visit to our London showroom or request specs and pics!