Askia Kameleon K7 Is the largest pod in the Kameleon range. With a versatile, stylish design, the K7's interior can be arranged to accommodate large meetings, work groups, secluded offices or comfortable chill out spaces. Add a token of customisation with extended glass options for increased light and a more spacious Feel.
Beauty within its design.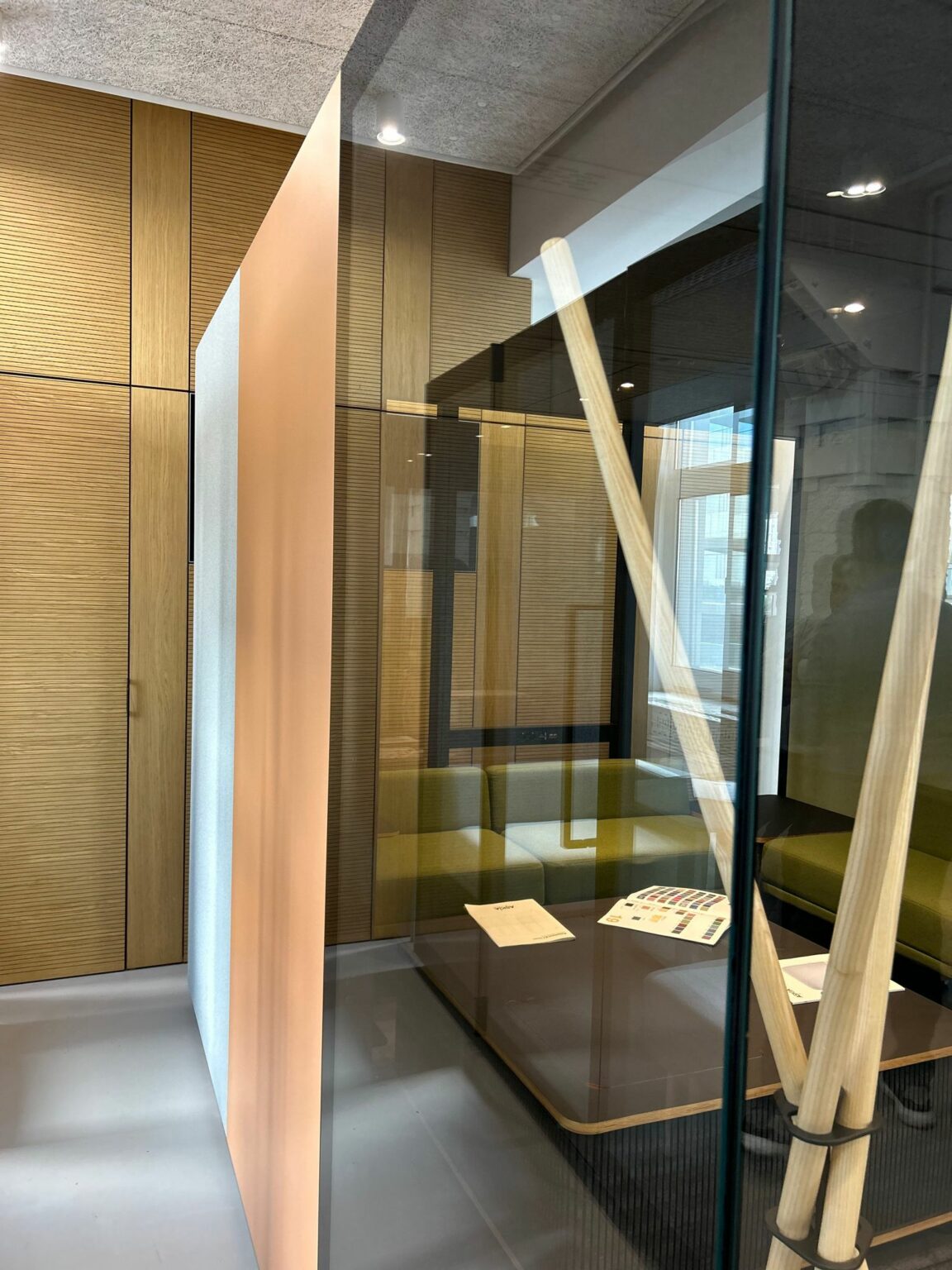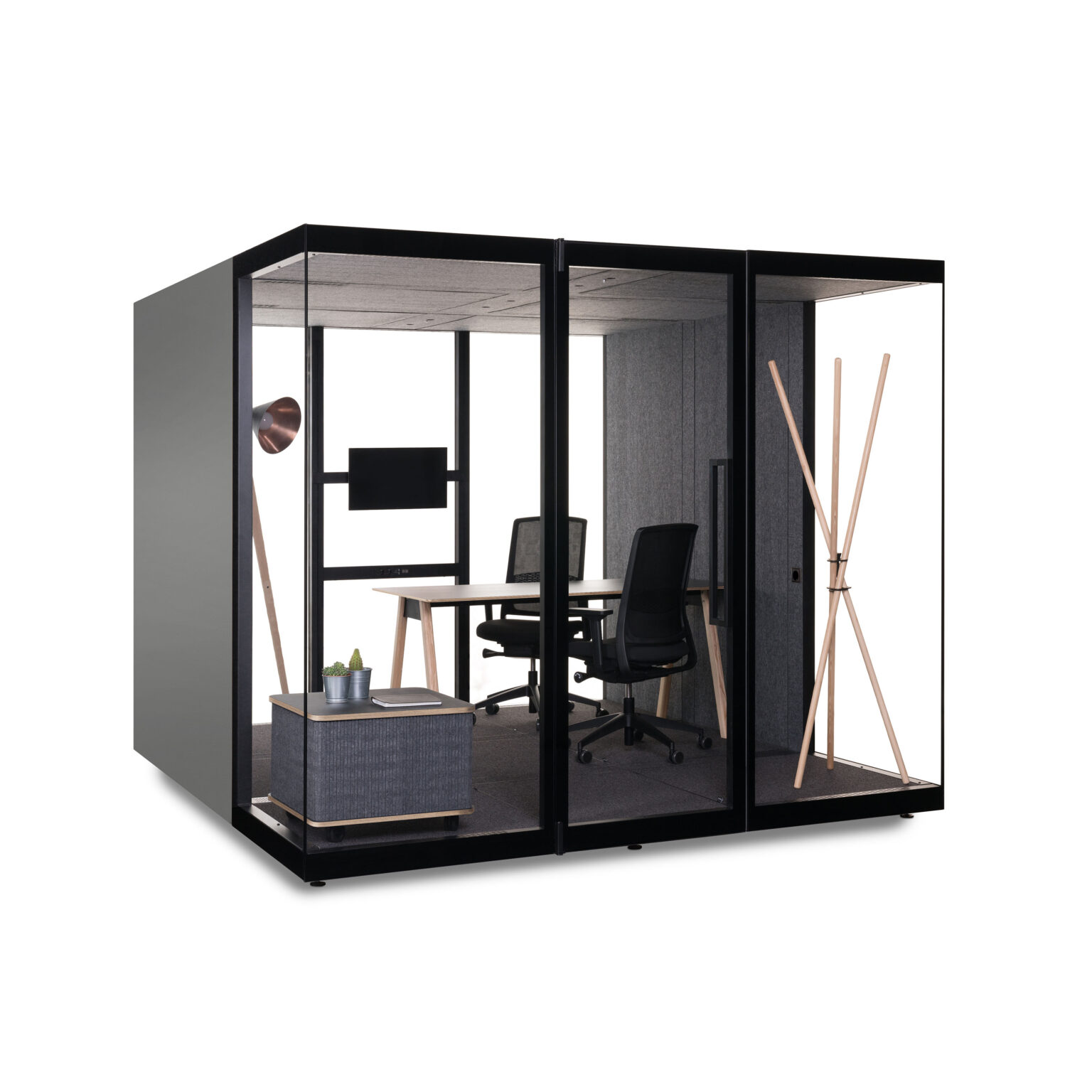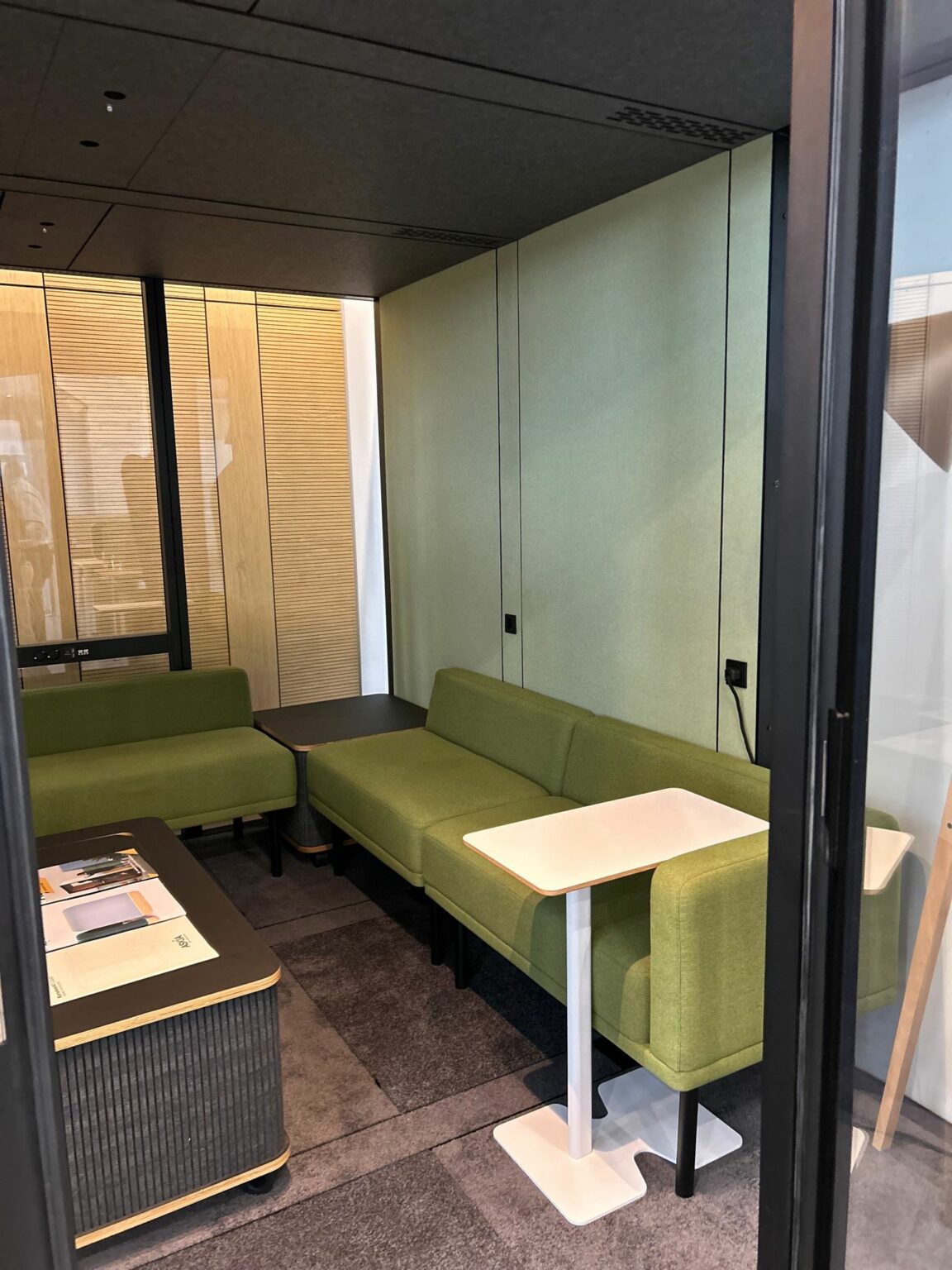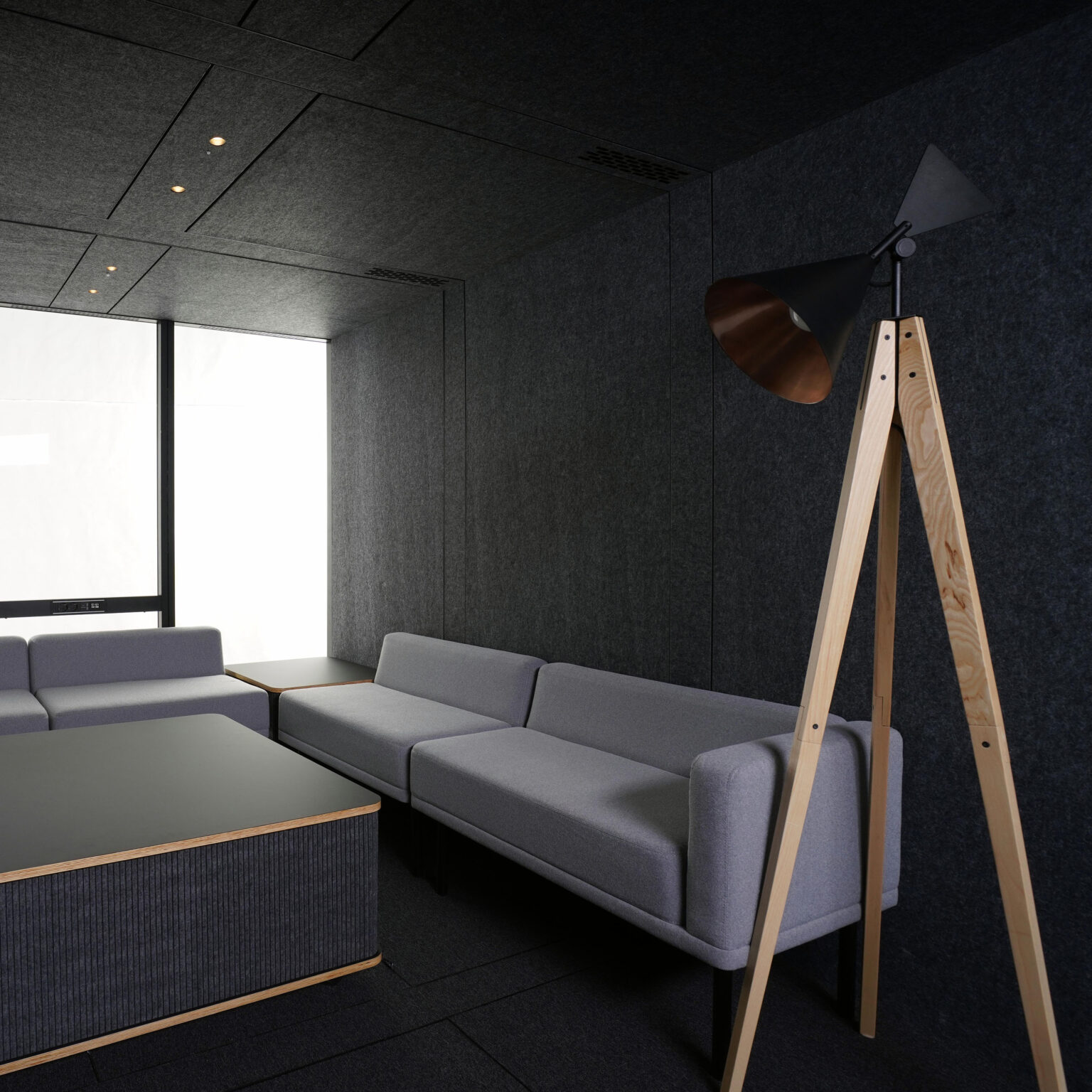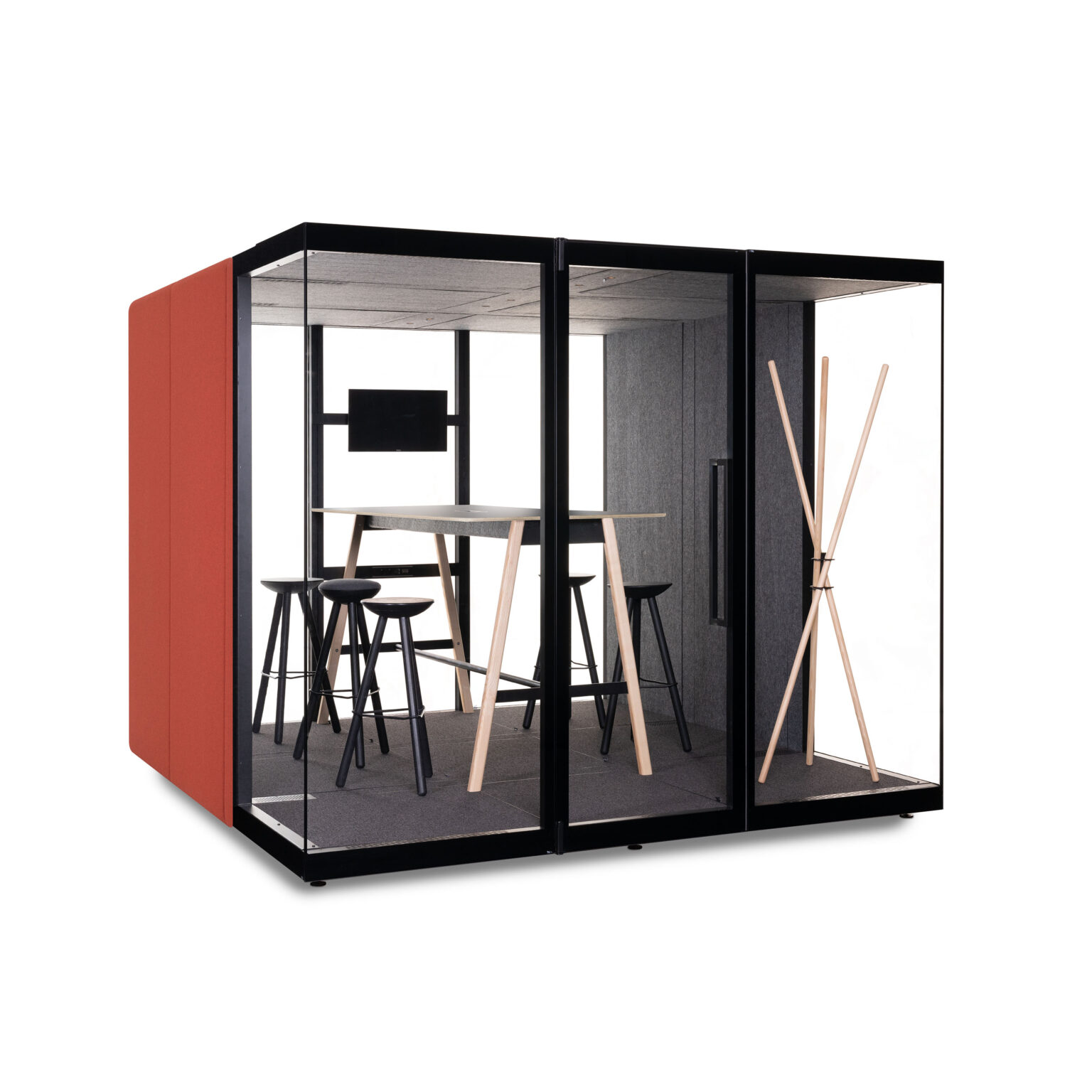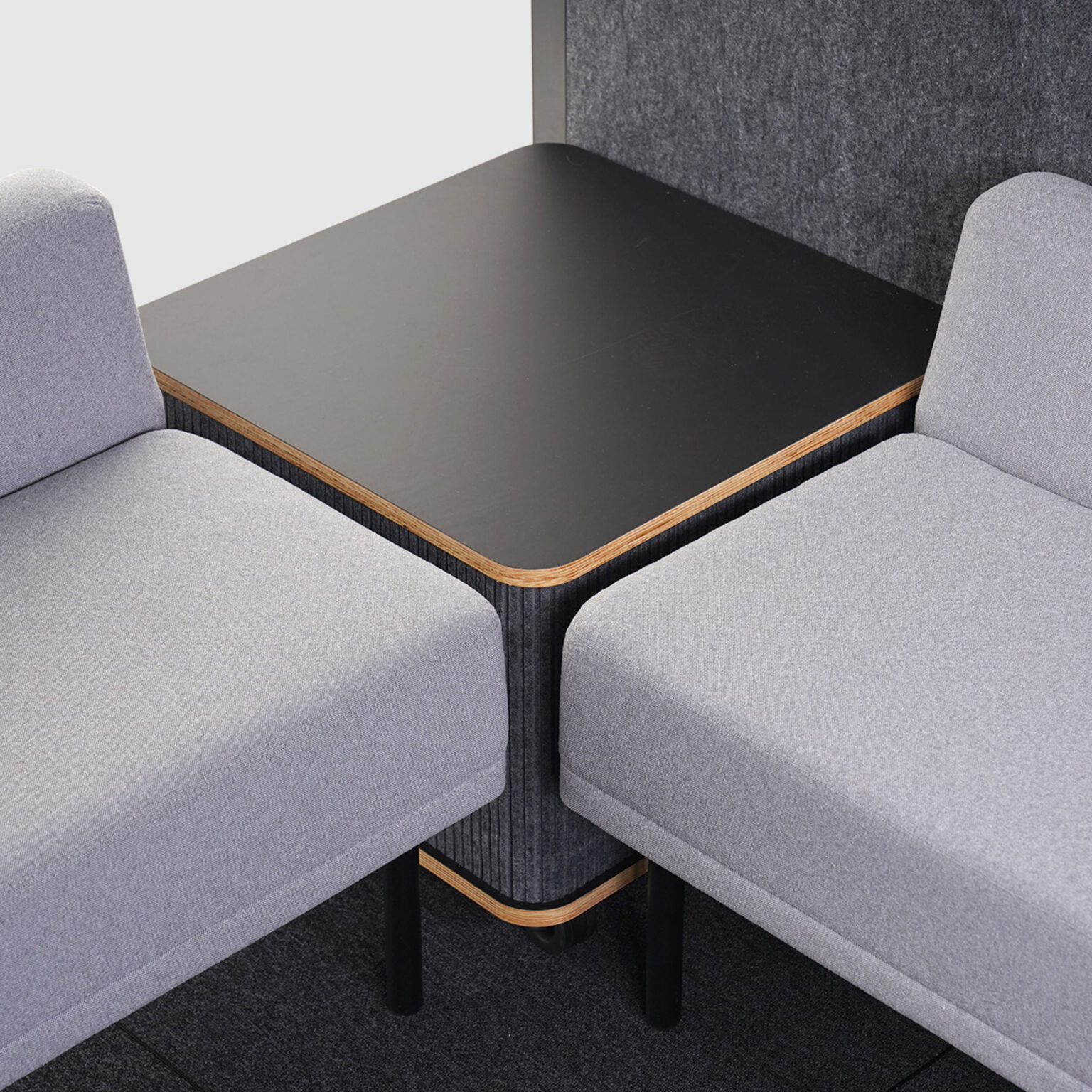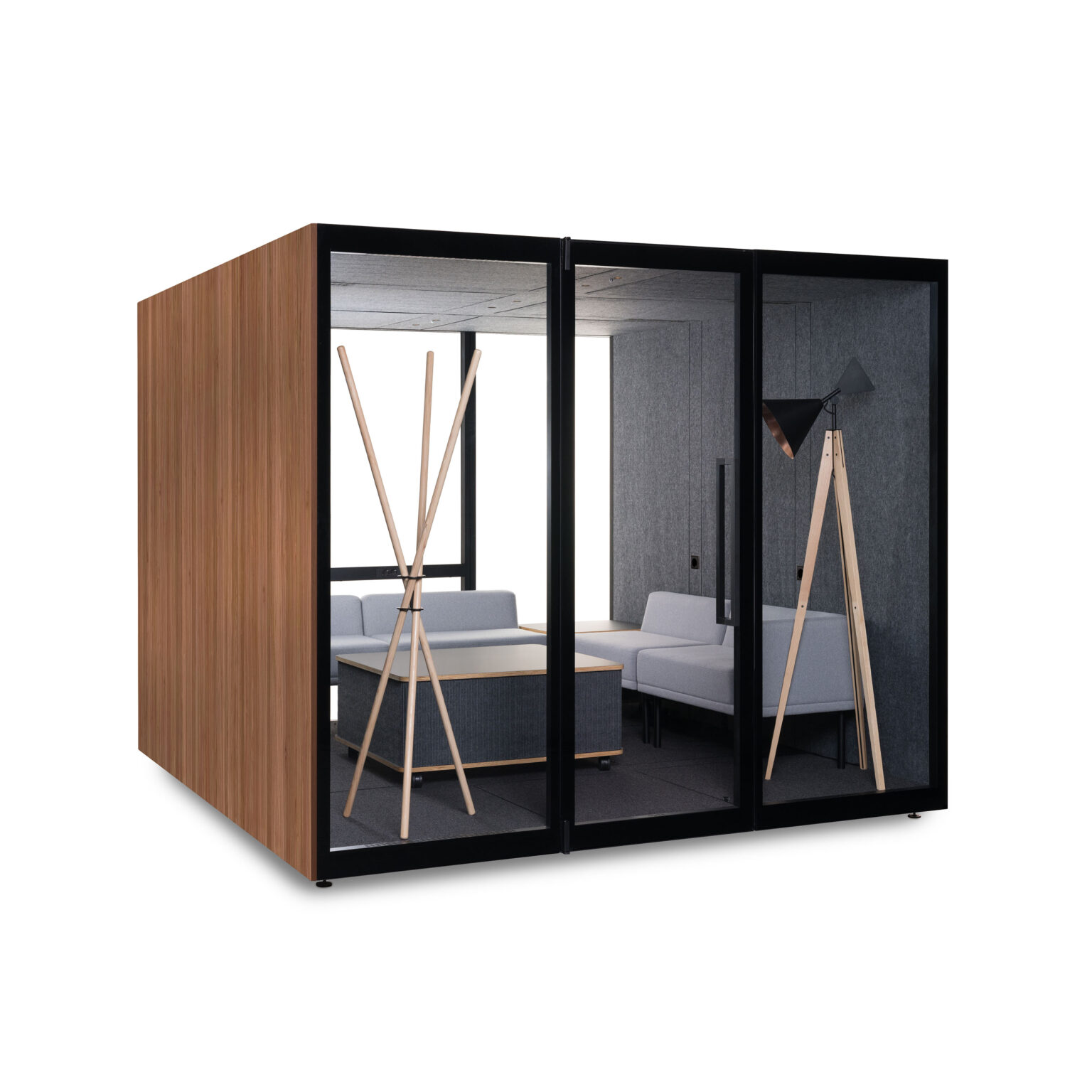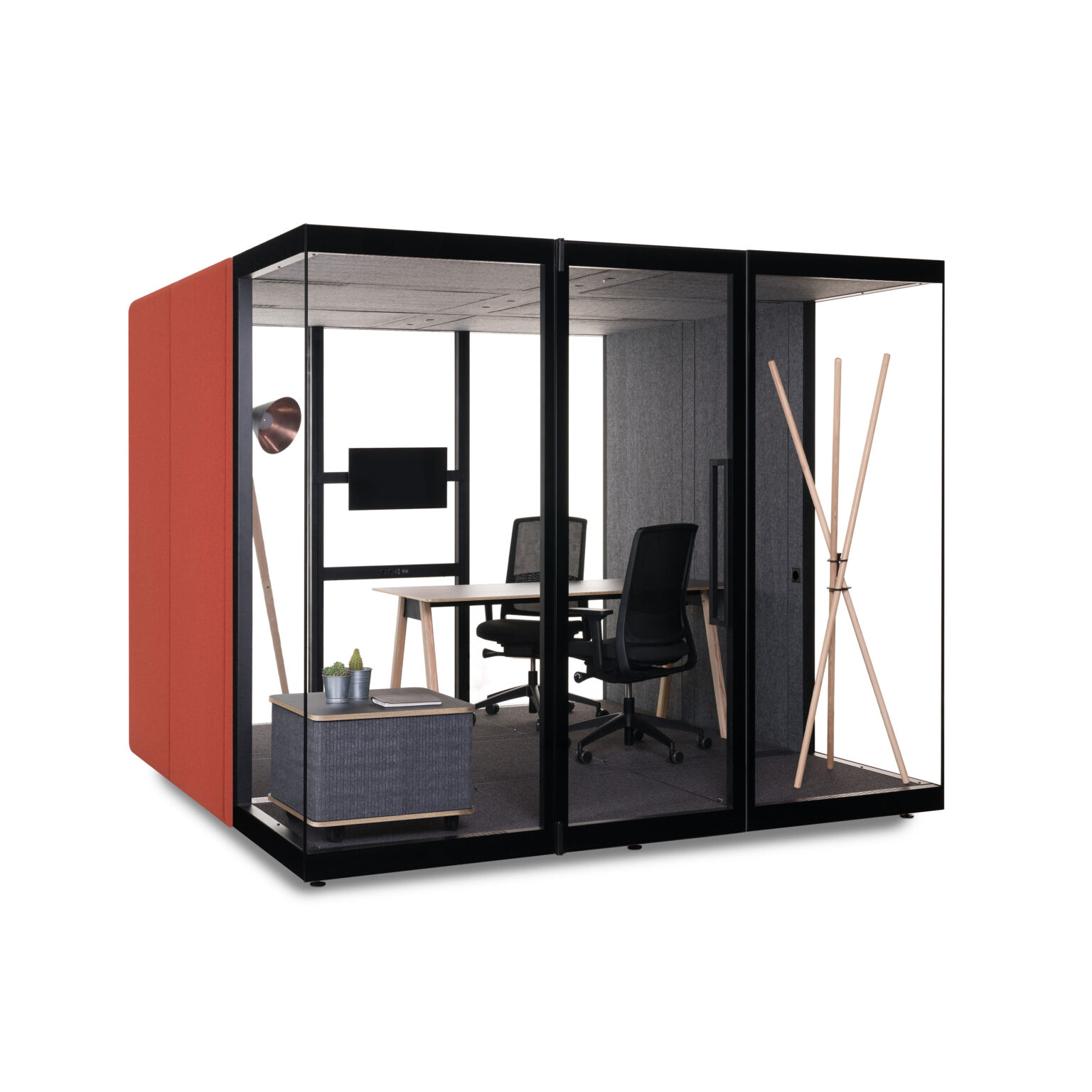 2704(w) x 2300(h) x 3000(d) mm
Design-led Glass overhang creates a stylish, relaxing space. For those who want a little bit extra light in their acoustic pod.
Air inside pod is completely replaced, filtered & ionized every 68 to 100 seconds.
Almost all parts of Kameleon booths are recyclable. The interior panels of the booths are made from recycled PET felt
Additional mount for a TV bracket with adaptable height setting
Easily Interchangeable exterior panels which can be switched out whenever you feel like a change in design is needed.
EXCHANGE THE EXTERIOR OF YOUR POD WHEN YOU NEED A CHANGE OF SCENERY
The "chameleonic capability" is obtained due to our patented system of changing the exterior and interior panels, very quick and without tools. This allows us to obtain different visual looks on the same structural frame - from a sober, minimalistic look to a more joyful or colorful look.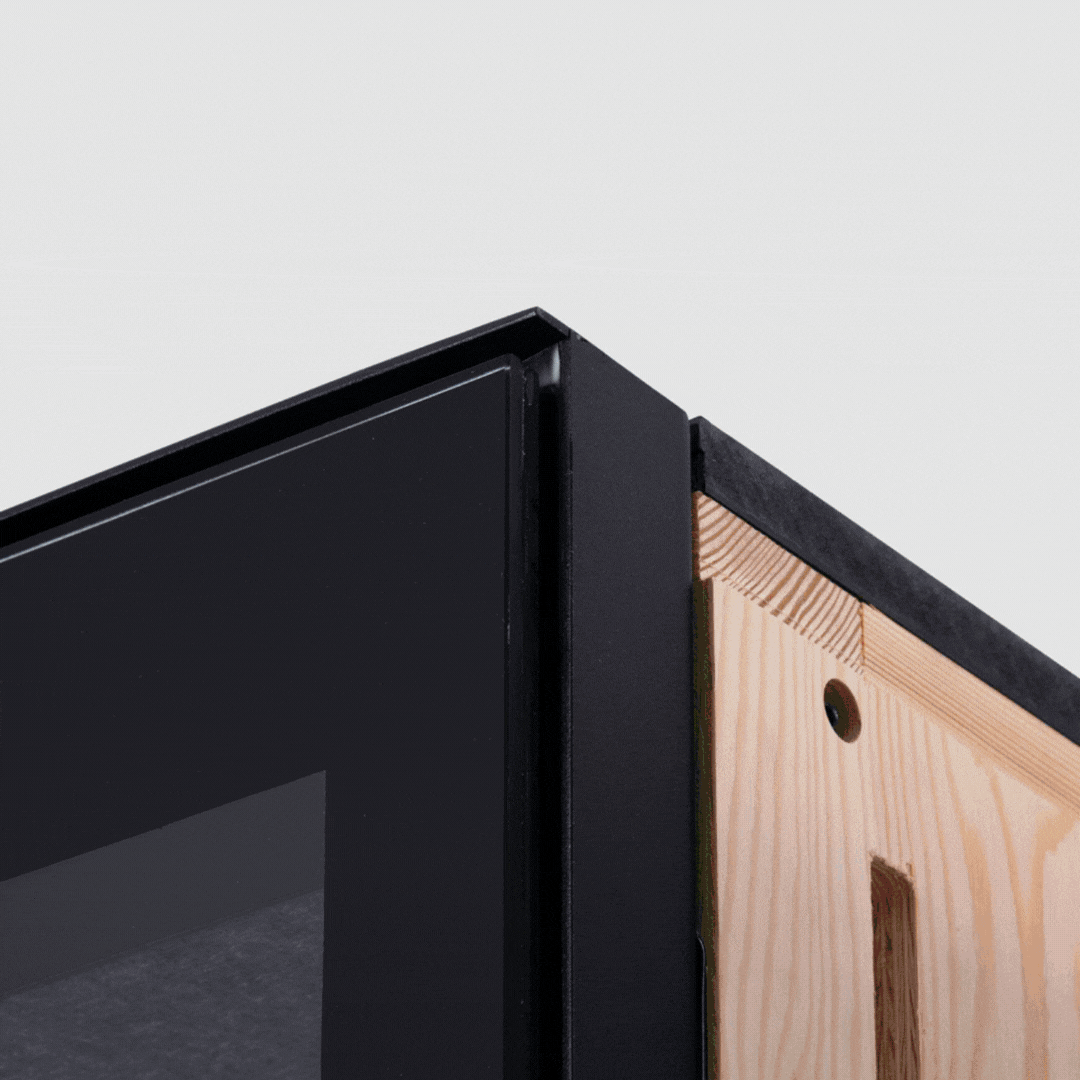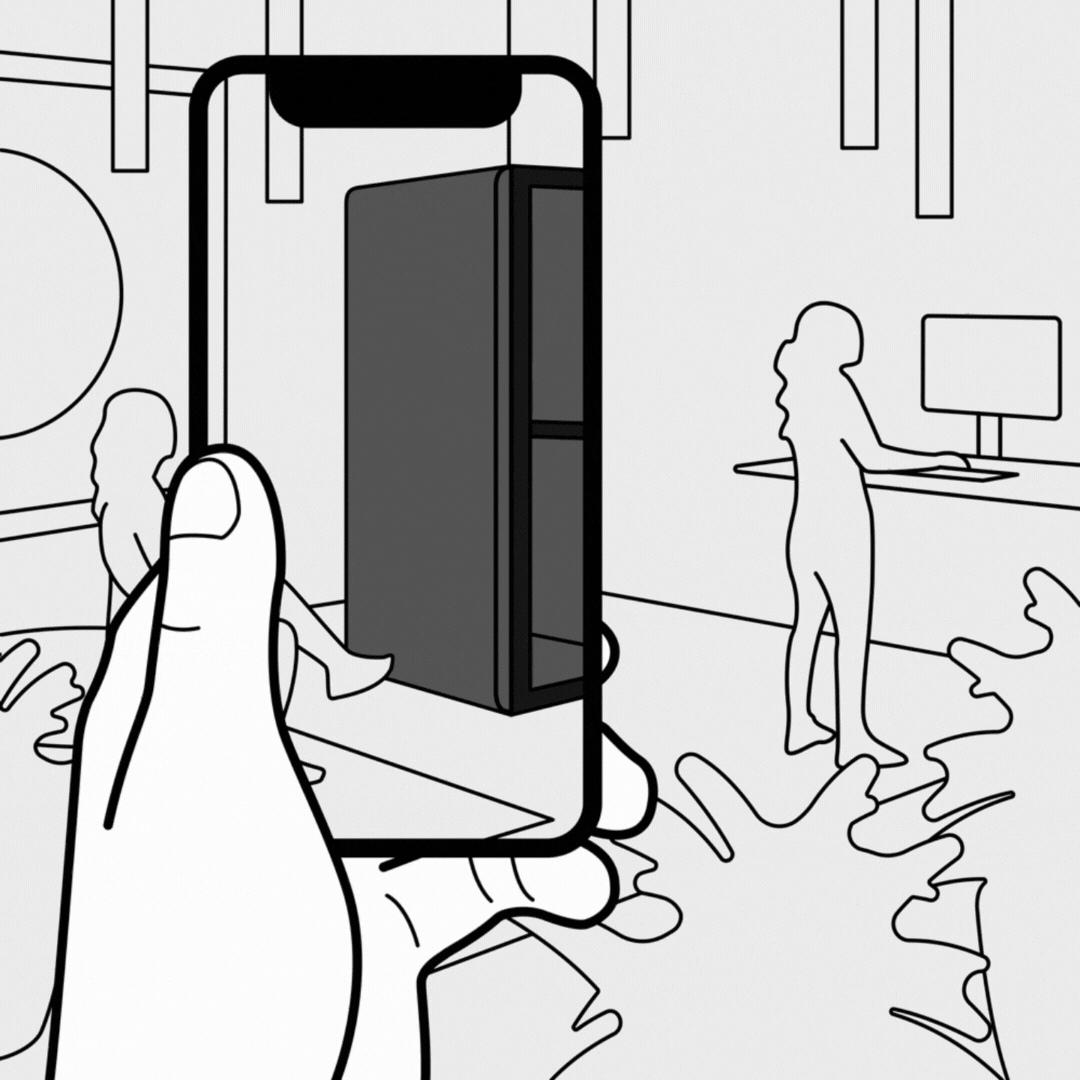 Online configurator & Augmented reality
Our online configurator helps you personalize your pod according to your needs. With more than 10000 options available, you can customize your acoustic booth to fit perfectly in your space.
Kameleon means time well spent for everyone, not only after the set up, but also before. You only need two people and four Allen Keys provided by us in the assembly kit. Less than 40 minutes and Kameleon K1 is ready for use!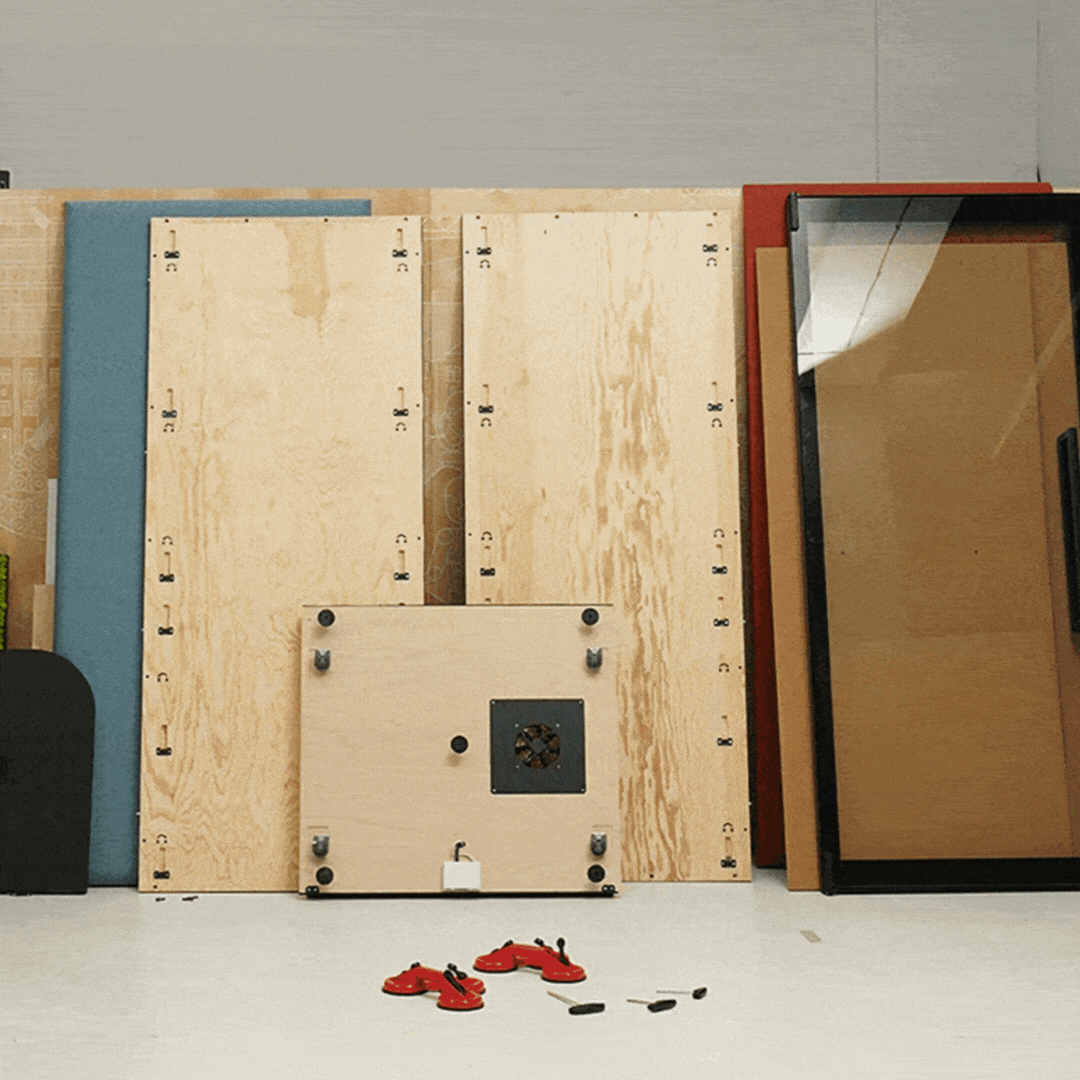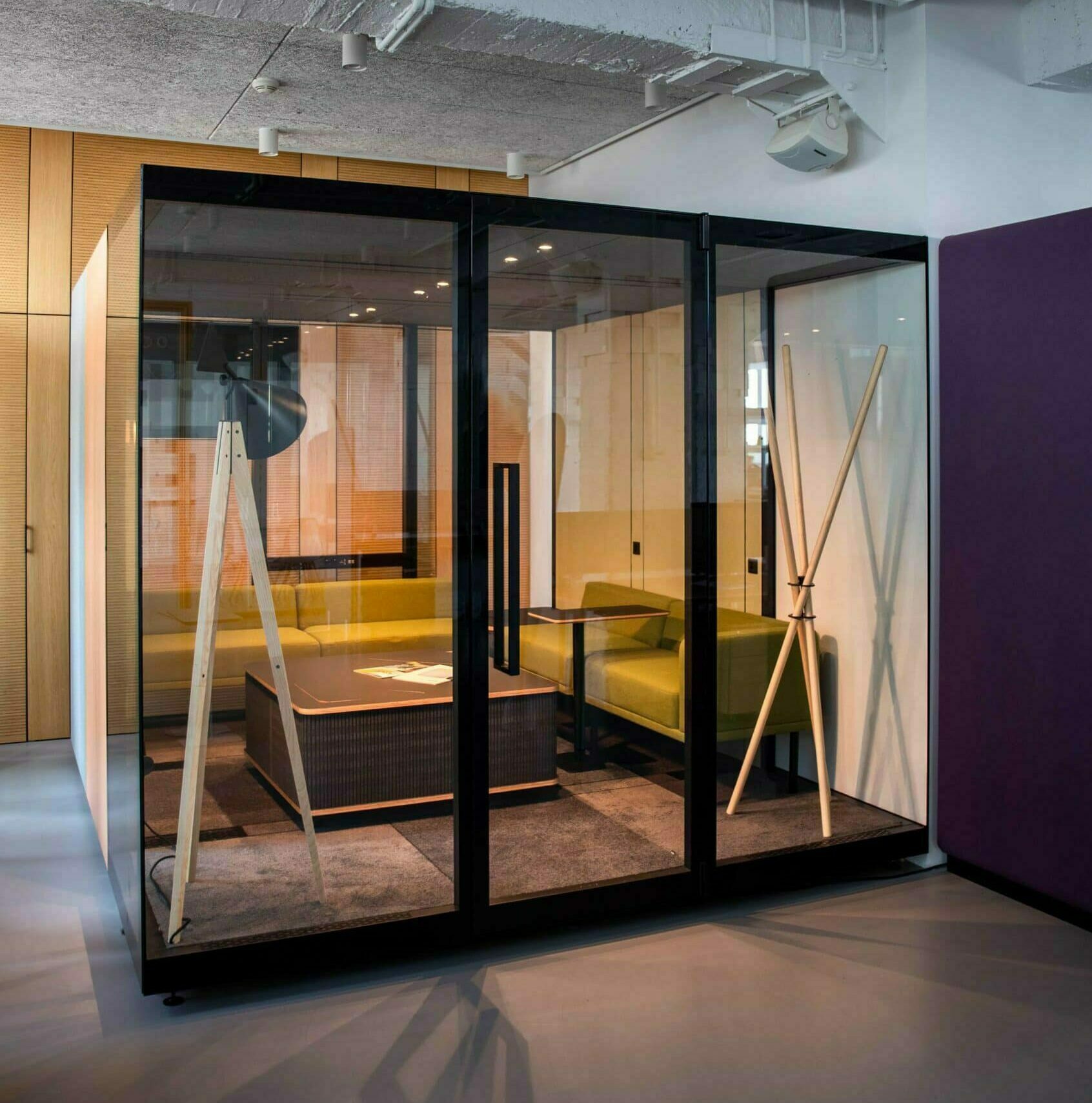 "Office design is our passion and it is our goal to choose the best and smartest solutions in collaboration with the customer. Thanks to our many years of experience you are guaranteed excellent advice!"
Visit our London showroom
Ask us a question, book a visit to our London showroom or request specs and pics!