The first step towards a world of silence and focus, JustBooth offers the perfect fit for every office space and working style.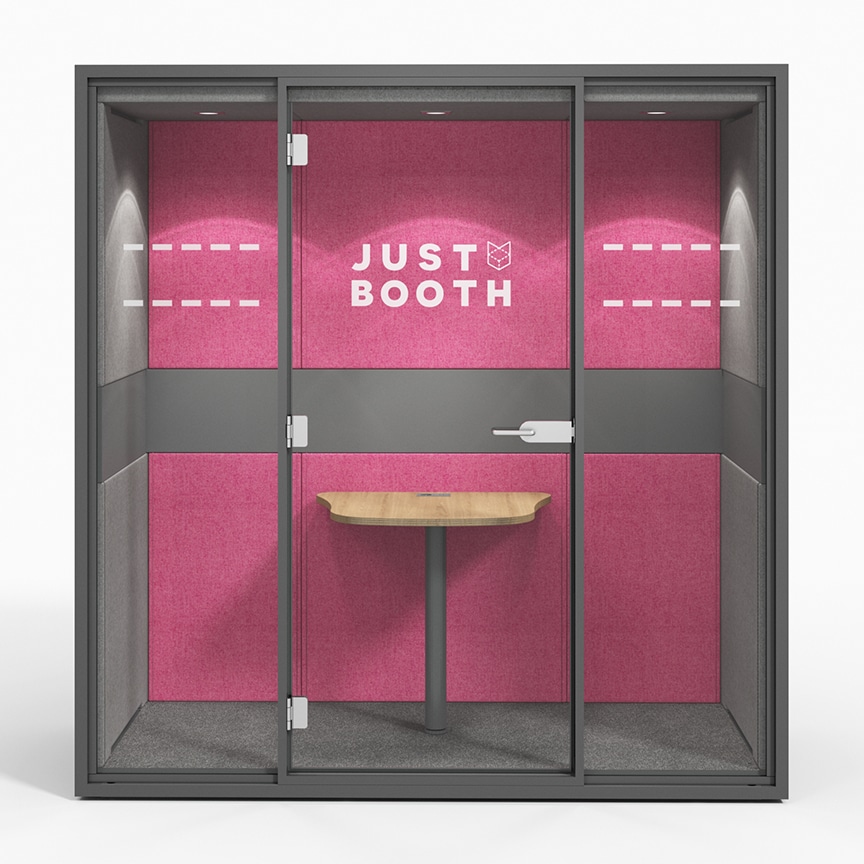 JustBooth manufactures high-end acoustic booths for phone calls, one-on-one work, video conferencing, client meetings and teamwork. JustBooth applies best practices and premium brand expertise to create simple, but clever solutions.
Hush your office's background hum; available as a solo work pod of a duo two-person pod.
Select white or cosmos grey housing and teal, lemon, peony, rock or sunset upholstery.
Quick assembly and positioning
The setup process is simple, fast and flexible.
We work with dealers, interior designers, architects and clients nationwide.
Visit our London showroom
Ask us a question, book a visit to our London showroom or request specs and pics!