Ege creates aesthetic, adaptable and contemporary room-in-room spaces for the office of tomorrow.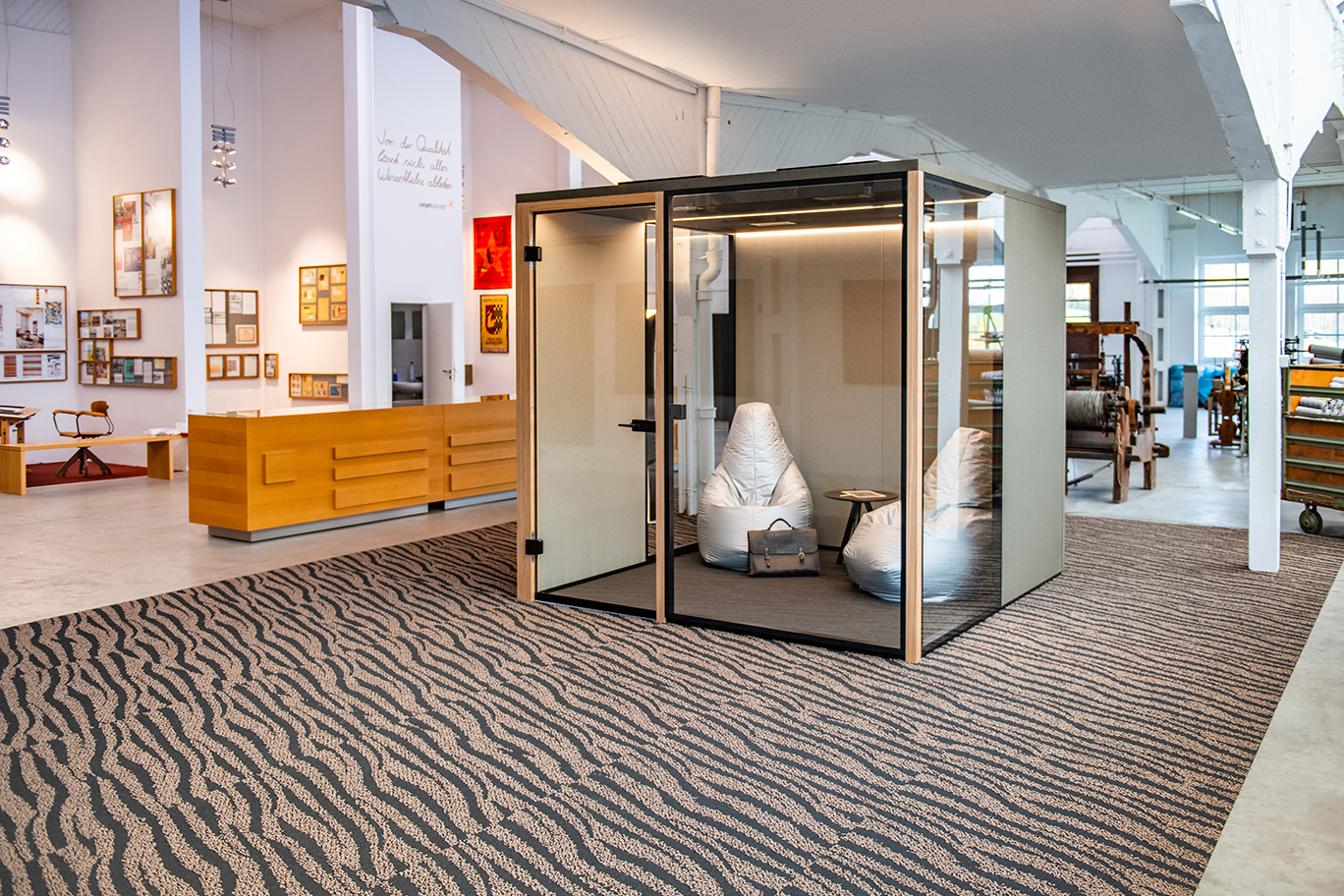 The ROOM SET acoustic solutions have been developed with sustainability in mind through a partnership between a Danish carpet designer and German interior fit-out and insulation company. The result is a high-end, completely free-standing room-in-room system.
Complement your corporate brand
With a wide range of high-end textiles for interiors, wood veneered external walls, optional whiteboards and screens.
Moden, flexible and highly effective with sustainable, acoustic effectiveness and room comfort.
Great noise reduction capabilities to allow you to forge plans, enjoy a break, or work undisturbed.
From meeting booths for six, private spaces for two, to a think tank or a phone booth for one.
We work with dealers, interior designers, architects and clients nationwide.
Visit our London showroom
Ask us a question, book a visit to our London showroom or request specs and pics!